Online digital marketing is a great way to reach new customers and grow your business at a fast pace. A great ratio of businesses relies on the internet to reach out to their target customers and build a successful brand. However, it is important to note that digital marketing requires some effort and knowledge in order to be successful. Here are 10 tips for success in online digital marketing:
Define your Goals and Target Audience
When it comes to marketing, one of the most important items is to have a firm understanding of what your goals are and who you are targeting. Crafting a tailored message that resonates with your target audience requires understanding exactly who they are, what they like, and even more importantly, their needs and wants. The only thing you have to know while determining this is – who do you want to reach with your marketing message?
Once you have identified your ideal customer, your job can then focus on creating materials that speak directly to them. Knowing who you want to reach will enable you to create marketing strategies that hone in on their interests, leading them to take action. Defining your goals and knowing who you're targeting is a critical step in any successful marketing campaign.
Research your Competition
Understanding the strategies and tactics of your competition is a critical part of staying competitive in any industry. While searching for your competitor you should know what are they doing that works well, and how can you improve upon it. You can find ideas and strategies for your own campaigns by studying what your competitors are doing.
With so much information readily available, it is essential to conduct research on other businesses in your field. By taking notice of what the competition is doing well, you can apply similar practices to your own business and have greater success. On the other hand, since many companies will be using the same successful methods, it is important to think outside of the box and identify areas that could use improvement in order to give yourself an edge. Taking an honest assessment of your competitor's operations can provide valuable insight into what works and what doesn't, allowing you to establish unique ways to set yourself apart from them.
Create Compelling Content
When creating compelling content, it is important to determine what will make your post interesting to the target audience. Consider their interests, and ask yourself questions such as 'What problem could this content solve?' and 'How can I make this relatable?'. To make your post really stand out, ensure that the language you use is succinct and engaging. Utilize visual elements like pictures, videos, and infographics where possible. Above all else, focus on delivering high-quality work – good research and well-thought-out ideas are more likely to encourage readers than flashy gimmicks will. In summary, crafting effective content takes knowledge of your audience's preferences and careful consideration – with these factors in mind you have a better chance of success.
Invest in SEO
Investing in Search Engine Optimization (SEO) is an essential part of running a business and marketing your brand. Whether you're a small start-up or an established enterprise, good SEO will allow people to find your website easily and quickly on search engines such as Google, Yahoo and Bing. Having optimized content ensures that your website is crawled and indexed faster by the search engine's algorithms so that potential customers can find what they are looking for without hassle. It also increases the relevance of your site to relevant keywords and word clusters, meaning more organic traffic will flow to your website. Investing in SEO is not time-consuming nor expensive, but rather yields great dividends when done properly. It's time to take control of your online presence!
Use Social Media Wisely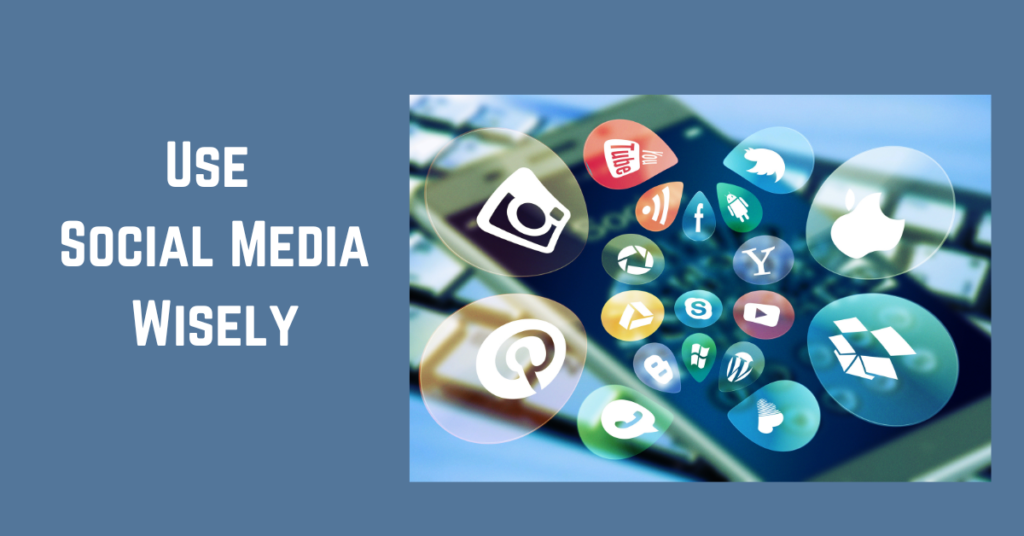 Social media is an incredibly powerful tool in the realm of digital marketing, with vast potential to help businesses establish a solid presence and reach large audiences. Don't just spam people with links to your latest blog post; interact with others and build relationships. With this power comes great responsibility; it's important not to fall into the trap of only using social media as a platform for self-promotion.
An effective social media marketing strategy entails engaging with users, authentically connecting with their interests and perspectives, and forming relationships with them. This allows you to connect on a more personal level than simply posting links to your blog or website. And promoting a genuine interest in your followers' opinions and values will get you far better returns from your efforts than simply blasting out links every chance you get. These meaningful connections are invaluable in driving more interest in your brand and products, as well as cultivating relationships that have the potential to last.
Make use of Email Marketing
Email marketing is a great way to keep customers interested in your brand. By cultivating a list of subscribers, you can send them periodic updates with information about your latest content or special offers. You can also use email campaigns as an effective tool for direct sales pitches. This method allows you to customize messages depending on the individual and their interests or needs, allowing for more personal engagement with customers. It's also a great way to build relationships and loyalty with customers by providing valuable content over the long term. With the right strategies in place, email marketing can be a powerful tool for driving results and boosting customer satisfaction.
Conclusion:
Defining your goals, and target audience, and researching your competition are all important first steps in creating a successful digital marketing strategy. But equally important is creating compelling content and making sure it's seen by the right people. Spend on SEO so your website comes up when people search for relevant keywords and use social media and email marketing to further promote your content and build relationships with potential customers. Apply these tips and watch your website traffic swell, resulting in greater sales.