Almost everybody wants to start his own business, but starting and running a successful business requires much more than just desire. The ratio of successful startups is very low compared to the unsuccessful ones who leftover the business in the initial steps with the fear of financial losses.  To make sure that you are running in the right direction, there are some business ethics and factors that you need to consider before starting a small business. There are multiple examples of successful businesses, but everyone who wants to start his own business should focus on some important factors before getting started.
Prepare Business Idea:
The idea is the foundation of success for any business endeavor. It's a critical component in the journey to creating something amazing! so it is important to define and evaluate your business idea. Think about the long-term goals of the business and decide accordingly. Out of hundreds of businesses, there might be tough competition for you to get into the high place. A business with a unique idea will be more effective and successful. There are certain objectives that you include in your business plan. You should include your mission, vision, objectives, and competitive advantage in the business plan.
Financial Resources:
You should prepare well for finance before starting your own business. You need to analyze the financial feasibility of your business with a detailed cost and revenue analysis. You should estimate the amount of money you need to get started, sources to generate capital and other expenses that you need to pay while running your business. Get an idea of the cost of materials you will require, labor, taxes and other costs. Consult with an accountant to give you a more realistic look into your estimated budget. If you intend to open a physical store, be sure to factor in rent and maintenance costs. If not, account for any delivery or shipping fees. Additionally, plan your budget so that it covers salary expenses for new hires as well as yourself. When you're all set with these figures, then proceed with the next steps.
Location:
Location plays an important role in the success of any business. It is important to choose a right place for setting up your business. It should be close to your target market and potential customers. It should also be in a place with good access to needed services, like transport, utilities and raw materials. Additionally try to choose a place where you can get the required legal permits, licenses and other paperwork done easily.
Market Research:
Market research is the key factor in the success of any business. It is important to understand your target market and the needs of customers who will buy your products or services. You should also analyze the competition in your market and find out what they are doing differently. You should determine whether or not you can compete with them based on your budget, resources and location. Consider the region from which you can draw customers, as well as the people who could benefit from what your business offers.
Technology:
Technology is playing an important role in the success of any business these days. From automation to communication, technology has enabled many businesses to scale up and become more successful. Invest in technology that will help you save time, improve customer service and increase sales. Choose the right software for operations, cloud services and other services related to your business. You can even take the help of expert services or professionals who can provide you with the right technology solution that works best for your business.
Legal documentation:
You should prepare the legal documents such as MOA, partnership deed and other legal papers. This will help you to protect your business from any legal complications. If you are planning to apply for a loan, you might need to submit certain legal documents or papers as part of the process. Additionally, if you are selling products online then you need to include terms and conditions, return policy and other legal information.
Do your due diligence and research the pertinent local business laws to help you steer clear of any violations or hefty fines. Some local rules can directly impact where you decide to set up shop; meanwhile, there may be certain industry-specific regulations such as food preparation guidelines and liability requirements that could influence how you must serve customers. Taking the time now will save headaches down the road!
Start Small and Grow:
It is important to start small so that you can understand the business better. Try to limit your risks in the beginning and slowly grow your business. This will help you to measure the results of each activity and make necessary changes in your business. If it's in the cards, finance your business concept with your own capital and then apply for funding when you've crafted a compelling story of growth. This will help you to get better terms and interest rates on loans or investments.
Be Consistent and Passionate: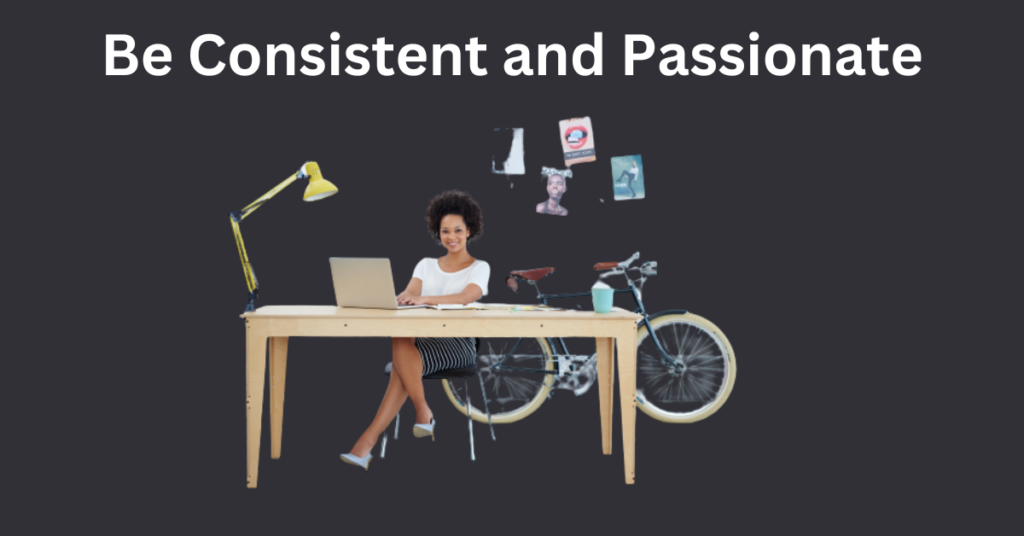 Having a business is not an easy task and requires dedication and hard work. You need to be consistent in your approach and passionate about what you are doing. There are many ups and downs in the business and it is important to be prepared for them. Believe in yourself, and your idea and keep working towards making your business successful. It will b you who have to face all the challenges, take risks and make decisions. Therefore, it is also necessary for you to be ready to take responsibility.
Brand Awareness:
First, imagine by yourself how you want people to see your business. Establish a strong brand identity and create awareness about your products or services in the market. You can use digital marketing and social media to reach out to people, engage with them and build a strong customer base. Establish relationships with your customers by providing great services, and quality products and keeping them updated with the latest news about your business.
Develop a Customer Biased Strategy:
Customers are the backbone of any successful business. Build a strategy that is customer-biased and focuses on providing great services and value to the customers. Understand their needs and develop products or services accordingly. It is important to understand their preferences and what they expect from you. Develop a strategy that focuses on customer satisfaction and loyalty.
Focus On Your Core Strengths:
Identify your core strengths and focus on them. Monitor your progress regularly, analyze the results and make necessary changes in your strategy to reach maximum success. Delegate and outsource work that can be done by someone else, so you can focus on your core strengths. This will help to increase the efficiency and productivity of your business.
These are some of the essential steps you need to take in order to get your business up and running. Most importantly, you should never give up and strive for excellence to achieve success. With dedication, hard work and the right strategy in place you can make your business a success.