For any organization, digital marketing campaigns are important for promoting and selling their products or services. However, many businesses don't have the time or resources to manage these campaigns themselves. This is where hiring an SEO company can be beneficial.
While there's no shortage of SEO companies, finding the right one for your business can be a daunting task. The concept of search engine optimization is complex and ever-changing, so it's important to find a partner you can trust.
Here are five tips for finding the perfect SEO company for your business:
Do Your Research
Before you even begin to look for an SEO company, it's important to know what you're looking for. Make a list of your goals and targets as well as what you think is important in an SEO partner. This will help you when evaluating companies.
The internet is a great place to start your research. Plenty of SEO companies such as Polianna Digital Marketing Services and others offer search engine optimization and other services.
Reading reviews can also be helpful, but be sure to take them with a grain of salt. Furthermore, you can also ask your business contacts for referrals. If they have a good experience with an SEO company, they'll be happy to recommend them to you.
Once you have a shortlist of potential companies, take the time to research them individually. Look at their website, check out their blog, and read their case studies. This will give you a good idea of what they're capable of.
Focus Areas Of Expertise
When looking for an SEO company, it's important to find one specializing in your industry. Not all SEO companies are created equal, and some may be more knowledgeable about certain industries than others. If you operate a business in the technology sector, you'll want to work with an SEO company that has experience in this industry. However, if you're in the fashion industry or another niche market, the same is true.
Working with an SEO company specializing in your industry will give you the best chance of success. They'll understand your target audience and how to reach them.
Get Quotes From Multiple Companies And Ask Questions
Once you understand what you want and what to look for in an SEO company, it's time to start getting quotes. Contact several companies and ask them for a proposal. While you don't need to be an SEO expert to work with one, it's helpful to understand how it works. This will help you better understand what the company is doing for you and ask the right questions.
There's a need for considerable education about SEO and its techniques. The more you know, the better equipped you'll be to make the right decision when choosing an SEO company. Make sure you ask questions about their services, how they'll improve your ranking, and how long they expect the campaign to take.
It's important to remember that not all SEO companies are the same. Some may offer a lower price, but the services may be inferior. Others may charge more, but the services provided will be worth the investment. It's essential to do your due diligence and compare quotes before deciding.
Communication Is Key
One of the most important aspects of any relationship, business or otherwise, is communication. The same goes for your relationship with your SEO company. Make sure that you clearly understand what they'll be doing for you and how often they'll be providing reports. Moreover, you should also have a contact person at the SEO company to whom you can easily reach out with any questions or concerns.
Regular communication is key to ensuring that your SEO campaign is on track. Speak up if you don't feel like you're being communicated with enough. The sooner you identify any issues, the easier they'll be to fix.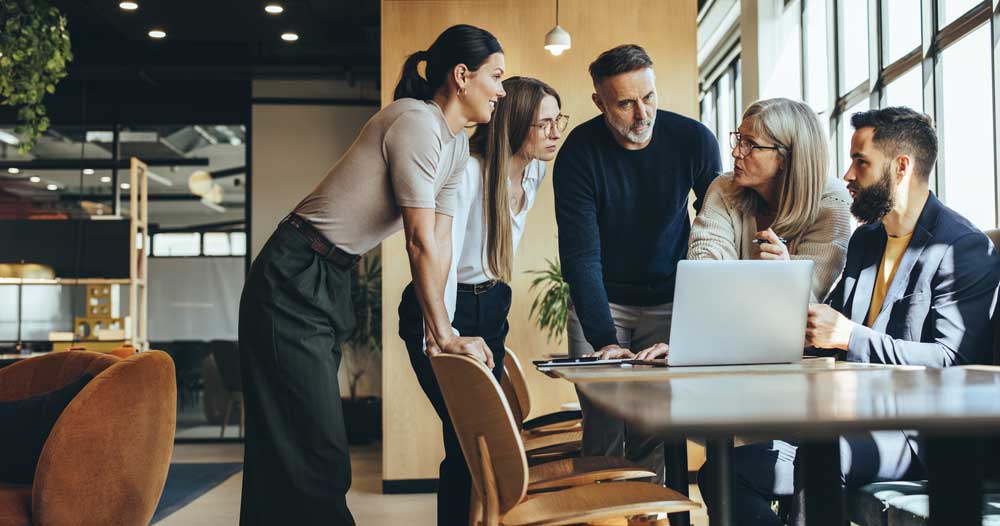 The Right Fit
It's important to find an SEO company that's a good fit for your business. They should share your values and be on the same page for your goals. If you're looking for a long-term relationship, it's important to find an SEO company committed to helping you achieve your goals. They should be willing to work with you over the long haul, not just for a one-time project.
On the other hand, if you're only looking for help with a specific project, it's important to find an SEO company willing to work within your timeframe and budget.
Conclusion
There are plenty of benefits to working with an SEO company. By following these tips, you can find the right company for your business and see improved results.