In today's technological environment, more businesses are adapting to the culture of online shopping and digital marketing. The emergence of social media platforms and pop-up ads means they can reach more audiences through web traffic. Most ads and social sites would generally redirect users to the company's website. 
Your website acts as your online storefront. Thus, it needs to be welcoming and easy to navigate around. If you haven't made changes to your website in a while, you may be losing potential revenue due to poor user experience. Some of the best website designers recommend an annual revamp of your website to help you keep up with digital trends and needs. 
Suppose you're wondering how to improve your website annually. Here are some steps to guide you in updating your website for 2022. 
Check And Update Or Remove Plugins, Pages, And Images
Even though your website is up and running, it doesn't necessarily mean it's up to date. It's crucial to go through the site and analyze each feature independently. The overall user experience relies on how users can relate to your website content. 
For instance, look at the image quality and size. If there are images you took four or five years back, they might be lower quality and blurry for your users today. Some might be large, thus, lowering your website's page load speed. Furthermore, some images may have lost their relevance over the years if they targeted a specific occasion or event. Therefore, it would be best if you replaced such images with more relevant and better-quality ones. 
Additionally, check your plugins and update or delete them if they're outdated and of no use. In some website software, unused plugins can make your website glitchy by creating code conflicts. However, you should ensure your website is backed-up while undertaking this action. 
Pages that have lost relevance should also be on your update list. While deleting these pages, creating a redirect to a relevant piece within your website is vital. The reason is some of the pages may have articles linked to them. So, if a user clicks on a link, they shouldn't get an error as feedback because this is a factor that can ruin your user's experience.  
Check Your Analytics And Research On Your Competition
When revamping your website, it's essential to check its online performance. In doing so, you can know the engagement rating of your website pages. Additionally, you can understand their popularity index and which ones have a significant bounce rate. This helps you see where you can improve and which content you might need to drop. If you don't have an analytics tool, this year could be the best time to get one. 
Once you have your analytics report, you can also research your competitors. Various tools can help you compare your online metrics with your competition. These tools enable you to see information, such as their online traffic and most engaging content.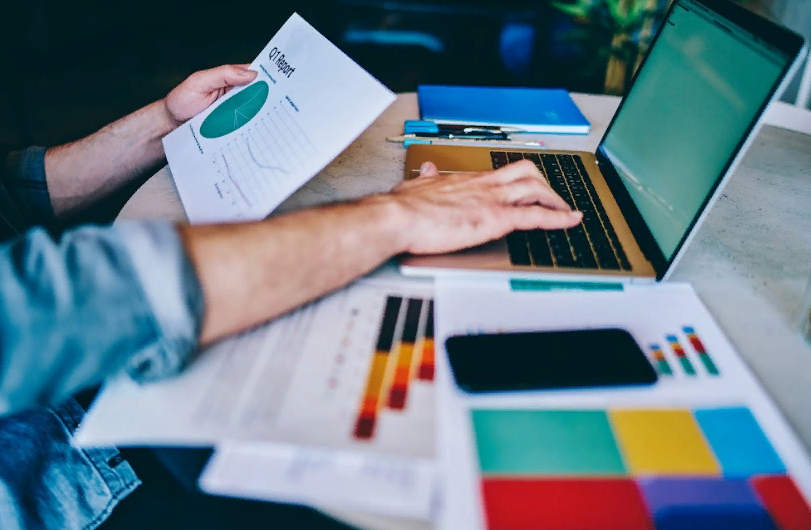 Update, Create New, Or Delete Content And Features
The content on your website can determine your search engine optimization (SEO) and ranking. Consequently, this determines the flow of online traffic to your website. That being the case, it's essential to have engaging and good-quality content. 
Determine your keywords and update them accordingly. Moreover, if there's content that ideally needs to have images, infographics, and videos, it's essential to add them. This can make users stay on your website longer and improve your site's SEO ranking. 
While updating the content on your website, it's vital to update some of its features too. For instance, rewrite your contact section, and include links to your social media pages since the current generation prefers instant messaging through social media to telephone calls and emails. 
Additionally, rearrange your navigation panel to make it easier for your website visitors to locate specific content of interest. If you have pricing, rates, and packages, ensure you update them to reflect the current details.
Update Your Website's Device Responsiveness
Even though your website might be viewable on different device platforms, you should ensure that it's still the case. Various operating system manufacturers update and upgrade their software regularly. So, it would be best to monitor this from time to time. 
Carry Out An A/B Testing
Once you have implemented the above steps, testing your website's new look is vital. You can pick one or more updated sections and conduct A/B testing to determine how effective the updates were. Depending on your website software, various testing tools can help you carry out this procedure. 
In addition, you can add feedback sections on your website to collect reviews from your website visitors. This way, you'll know its level of performance and where to make adjustments. 
Conclusion
An annual website revamp is essential in improving your website's SEO ranking. Additionally, it can help you gain more online traffic, penetrate your target audience, and increase your returns. You can consider the steps mentioned above to guide you in updating your website for 2022.