In essence, it's ideal to start building brand awareness as soon as you launch a new business, it gives you an edge to have a strong brand. And, the stronger your brand, the better your chances of success.
An online presence for your business will get you more clients and customers, as well as the ability to charge more for your products or services. In addition, people will easily remember your brand when a new competitor advertises to them, unlike a brand without an online presence, which is easily forgotten, overlooked, and even replaced by a new competitor.
Every business wants to stay long in the competitive market and thrive. It's, therefore, necessary to take their venture online by building a solid name and identity. Here's how you can achieve it:
Use Pay-Per-Click Campaigns
Pay-per-click campaigns are a great way to build brand awareness and reach more customers. They're a cost-effective way of promoting your products or services online. You can easily target the right audience using this technique, and ensure that they get the message you want them to receive, all while driving sales simultaneously.
PPC campaigns can be effectively carried out using tools such as Google Ads Management. It allows you to set up and monitor all your campaigns in one place, so you can easily track each one's performance.
Research Your Target Audience
Before taking your business online, it's essential to conduct market research. This will help you identify your target audience, including their needs and wants. Knowing if your target audience is more likely to purchase online or offline is critical.
Once you've researched and identified a market online for your target audience, you need to look at how you can easily find these people. Fortunately, hiring the services of experts, such as a Google Ads Management company, which specializes in advertising directly to your desired audience, will be a great advantage. They can make it easier to build strong brand awareness and effectively promote your business online.
Stay Connected With Your Customers
Another way to promote your products or services is through social media. You can connect with your customers on sites like Facebook, Twitter, and Instagram to build a community around your brand. These platforms allow you to share content and directly engage with your target audience through reactions and comments.
If you have an online store, you must have an active social media presence, which will help drive sales and increase brand awareness. Social media also allows you to respond quickly to customer complaints so, if something goes wrong with their order or they're not happy with the service they've received, you can address it quickly and effectively.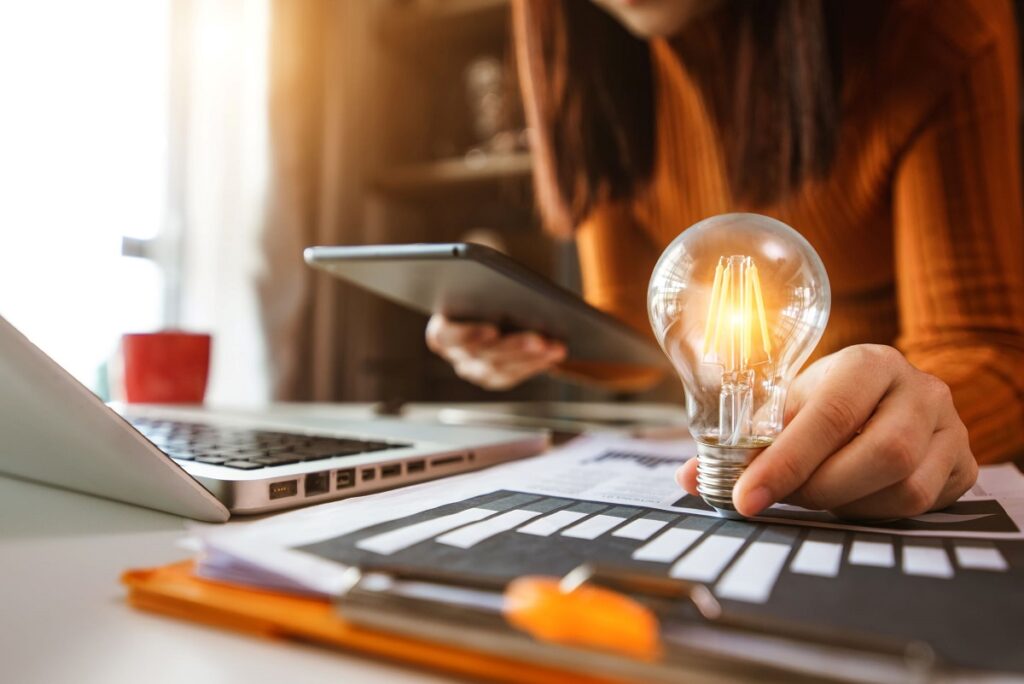 Improve On SEO And Content Marketing
To build brand awareness online, you need a well-developed website and blog optimized for search engines. SEO, or search engine optimization, is a set of techniques that help your website rank higher in search results on Google and other search engines, enabling more people to find you and encouraging them to visit your site.
Content marketing deals with creating valuable content for your audience by producing regular blog posts, articles, videos, or infographics relevant to your customers. If you don't have a website or blog, it's a good time to start thinking about having one.
Use A Referral System
This is one of the most effective methods to build brand awareness online. If you have a robust referral system, getting your company's name out there would be much easier. This is possible by offering discounts and the like to customers who refer their friends and family.
You can also leverage social media by incentivizing people when they share your products or services with others. For example, if someone signs up for your service and tells someone about it, then both of them get something in return. The person who referred gets a discount on the next purchase, while the new customer gets free delivery or some other perk.
Create A Consistent And Engaging Content
In today's digital world, it's easier to stay relevant by consistently creating engaging content. And, by consistency, you have to create and share engaging content regularly to foster your audience's loyalty to your brand.
If you publish high-quality content, people will be interested in checking it out. For example, you can create a blog post focused on the products you sell and how these can help address their pain points. This will help you build a community around your brand and give people something to discuss.
Create A Representative Symbol
Your logo, brand name, and other similar visual elements represent your business in the market. These features should be easily identifiable by your customers or prospects, so they can easily recognize them whenever they see them on different promotional materials, like website banners, social media posts, and business cards. In addition, having a strong logo will help you build a strong brand identity, which will help grow your business faster than ever before.
Conclusion
The key to growing brand awareness online is to know your target audience, including their needs and pain points, and to consistently create content that speaks to and engages them. Targeted pay-per-click campaigns can also help, as well as robust SEO strategies. An effective referral system is also a crucial technique you can adopt. By taking these factors into account, you'll be able to build trust with potential customers and create a strong brand identity that'll help grow your business in ways you may have never imagined.