Blockchain, traditionally associated with cryptocurrencies, has expanded beyond its digital currency limitations to revolutionize a wide range of businesses. Beyond Bitcoin and Ethereum, this distributed ledger technology has found real-world applications that exploit its key concepts of transparency, security, and decentralization. In this investigation of blockchain's progress, we will look into the numerous fields where it is having a significant impact, ranging from supply chain optimization and healthcare data security to the change of voting systems and intellectual property protection.
What is Blockchain Technology?
Before exploring its applications, Let's get a quick grasp of blockchain technology before diving into its potential uses. Basic blockchain functionality involves the recording of transactions over a network of computers. Blocks of these transactions are linked in a chain, creating an immutable ledger of all the exchanges that have taken place. A safe and transparent ledger is created when each block includes a reference to the prior block.
How Does Blockchain Work?
Knowing how blockchain works is crucial for appreciating its potential uses. Through a consensus mechanism often known as "mining," transactions are validated and uploaded to the blockchain. Maintaining security in a network requires solving difficult cryptographic riddles. After a transaction has been validated, it is permanently recorded in the ledger, increasing both security and transparency.
Supply Chain Management
How does Blockchain Enhance Supply Chain Management?
Blockchain has changed the face of supply chain management by making it possible to track items from beginning to end. From the sourcing of raw ingredients through the distribution of the finished product, the entire process may be documented on the blockchain. Because of this openness, fraud is less likely to occur, product quality is guaranteed, and operations are simplified.
Real-World Example: IBM Food Trust
IBM Food Trust is an example of blockchain's impact on supply chain management. It allows retailers, suppliers, and consumers to trace the journey of food products, reducing the risk of contamination and ensuring the authenticity of organic or sustainably sourced goods.
Healthcare
How is Blockchain Transforming Healthcare?
Blockchain technology is enhancing data security and interoperability in the healthcare sector. Patient records can be securely stored on the blockchain, ensuring accessibility to authorized medical professionals while protecting sensitive information from unauthorized access.
Real-World Example: Medicalchain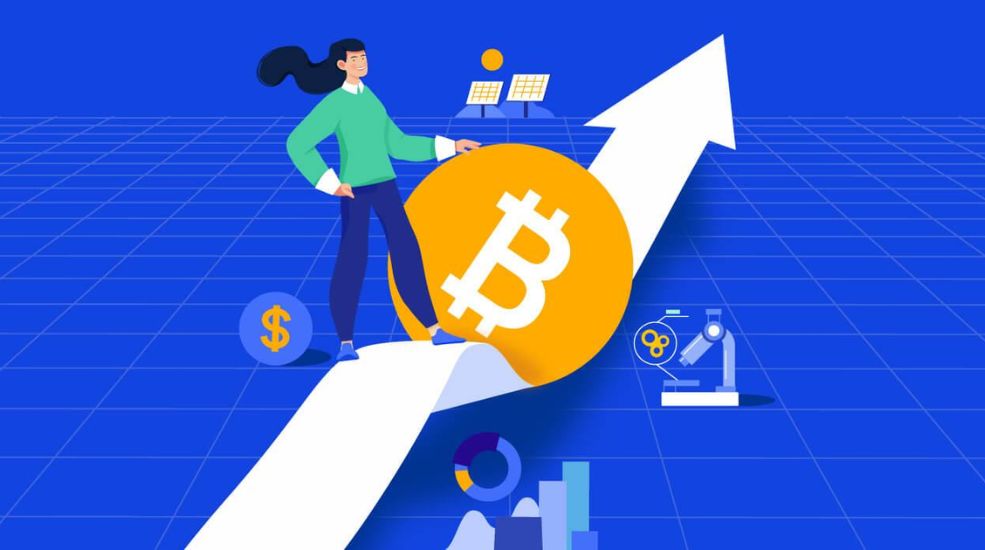 Medicalchain is a blockchain-based platform that enables patients to have control over their medical records. It grants permission to healthcare providers for specific records, enhancing privacy and streamlining healthcare delivery.
Voting Systems
Can Blockchain Improve the Integrity of Voting Systems?
Blockchain offers a solution to safeguard the integrity of voting systems. Recording votes on a tamper-proof ledger prevents manipulation and ensures transparency. It also enables remote and secure voting, increasing accessibility.
Real-World Example: Voatz
Voatz is a mobile voting platform that utilizes blockchain technology to secure and streamline the voting process. It has been used in pilot programs for military personnel and overseas citizens, enhancing the integrity of the voting system.
Intellectual Property Protection
How does Blockchain Protect Intellectual Property?
Blockchain helps creators protect their intellectual property by establishing a verifiable record of creation. Digital assets like art, music, and literature can be tokenized and registered on the blockchain, preventing unauthorized duplication and distribution.
Real-World Example: Verisart
Verisart is a platform that uses blockchain to verify and certify art and collectibles. It provides artists and collectors with a transparent and secure way to prove the authenticity of their pieces, combating art fraud and plagiarism.
Smart Contracts
What are Smart Contracts, and how do they Work?
Smart contracts are a type of contractual agreement that has the capability to autonomously execute itself while following predefined norms and criteria. Agreements are executed and enforced in an automated manner upon fulfillment of predetermined conditions, thereby obviating the necessity for intermediaries and mitigating the likelihood of disputes.
Real-World Example: Ethereum
Ethereum's capacity to facilitate smart contracts has propelled it to the forefront of blockchain platforms and contributed significantly to its widespread adoption. By using smart contracts, this infrastructure makes it easier to develop DApps.
The decentralized applications (DApps) discussed here contain a wide range of applications, covering several fields, including finance and gaming.
Real Estate
How does Blockchain Impact the Real Estate Industry?
Blockchain simplifies property transactions by digitizing and securely storing property records. It enables transparent property histories, reduces fraud, and streamlines the buying and selling process.
Real-World Example: Propy
Propy is a blockchain-based platform for real estate transactions. It facilitates the purchase of properties globally, offering a secure and transparent way to transfer property ownership.
Cross-Border Payments
How does Blockchain Improve Cross-Border Payments?
The conventional process of conducting cross-border payments is often characterized by sluggishness and high expenses, mostly attributable to the involvement of numerous middlemen. The utilization of blockchain technology facilitates expeditious and economically efficient cross-border transactions, rendering it highly suitable for remittances and international trade.
Real-World Example: Ripple
Ripple is a blockchain-based platform that offers fast and affordable cross-border payment solutions for financial institutions. Its digital asset, XRP, facilitates these transactions, reducing settlement times and fees.
Environmental Impact
How can Blockchain Address Environmental Concerns?
Blockchain can be used to track and verify sustainable practices. It enables consumers to make informed choices by providing transparent information about the environmental impact of products and services.
Real-World Example: The Plastic Bank
The Plastic Bank is a blockchain-based initiative that encourages the collection of plastic waste. Individuals can exchange collected plastic for digital tokens, promoting environmental sustainability and reducing plastic pollution.
Conclusion
In conclusion, blockchain technology's potential real-world applications span virtually every market sector. Supply chain management, healthcare, voting systems, IP protection, real estate, international payments, and environmental sustainability have all benefited from its innovative features, such as transparency, security, and efficiency. To foster a future characterized by trust, transparency, and decentralization in our corporate practices and global interactions, the advancement of blockchain technology will persist at an unparalleled pace.