Customer data in digital marketing strategy has become valuable for businesses seeking to thrive in the competitive landscape. The number of digital channels and technological advancements has made collecting, analyzing, and leveraging customer data to inform marketing strategies easier. Businesses can develop a comprehensive understanding of their target audience by analyzing data such as purchase history, browsing patterns, and demographic information using digital marketing strategies. This enables them to tailor their marketing messages, products, and services to meet customer expectations more effectively. In this brief note, we will discuss some interesting benefits of customer data in digital marketing strategies.
Advantages of Customer Data in Digital Marketing Strategies:
There would be various benefits that you can get when the data is utilized in digital marketing strategies, such as:
Improved Targeting and Segmentation:
Segmenting customers based on their characteristics and behavior is a powerful strategy in digital marketing. A business with customer data can divide its audience into different specific parts and make them unable to deliver targeted and relevant messages. After knowing the unique needs and preferences of different segments, we may tailor our business marketing efforts to get the right at the right time. Moreover, this conversion of your business can be increased just by remaining active with the use of customers' data in a proactive way.
Optimized Marketing Budgets:
The power of customer data lies in its ability to guide businesses in achieving their marketing budgets more concisely. The business can have the opportunity to analyze the most suitable channel by analyzing different lifetime values and conversion rates with this. When you do optimize the resources, it ensures that the marketing you are utilizing is efficient and provides maximum impact.
Efficient Resource Allocation:
Customer data can also empower businesses to give resources more effectively and efficiently. With this, the business can optimize its commerce budgets by knowing which marketing channels, campaigns, or special products can generate a well-satisfied return on investment (ROI). Data-driven insights enable companies to determine the most effective strategies and make informed decisions about where to allocate their resources for maximum impact. The business can also be more worthful while utilizing the digital marketing strategy.
Predictive Analytics:
Customer data can be utilized to predict future customer behavior and trends. Businesses can identify patterns and predict customer preferences, purchasing habits, and emerging market trends by analyzing historical data. This predictive analytics enables businesses to stay ahead of the curve, anticipate customer needs, and adapt their marketing strategies accordingly. It may grow them more interestingly so that the business can come up with the competition in the future.
Improved Customer Retention: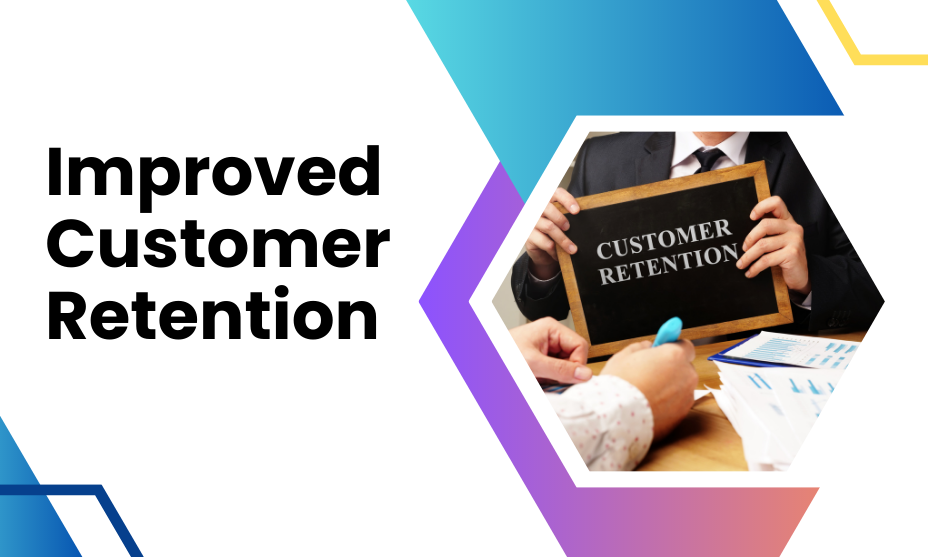 Customer data plays a crucial role in promoting the retention and loyalty of customers. When we analyze the customer data, this may insist on identifying opportunities to improve customer experience and can provide personalized support as well. With this information, businesses can implement retention strategies, such as loyalty programs, personalized offers, and proactive customer service, to strengthen customer relationships and encourage repeat purchases. Improved customer retention is an effective way as well to create an environment for long-term positive results.
Enhanced Customer Acquisition:
Customer data not only benefits customer retention but also aids in customer acquisition. By analyzing customer data, businesses can identify potential new customers with similar characteristics to their existing customer base. This information can create lookalike audience profiles for targeted advertising campaigns. Businesses can optimize their marketing efforts and improve their conversion rates by reaching out to prospects more likely to be interested in their products or services.
Continuous Improvement:
Customer data enables businesses to adopt a continuous improvement mindset. By collecting feedback and analyzing customer data, businesses can identify areas for improvement and refine their marketing strategies over time. It also helps businesses stay responsive to growing customer needs and preferences, Getting better marketing outcomes and increasing customer satisfaction is just possible through this process.
Informed Product Development:
Customer data also gives an invaluable insight into what customers truly want and need. Whenever you analyze your business from a different perspective, you may get better results, such as identifying customer feedback, browsing patterns, and purchase history; the business can determine the gaps in the market. The indicated data-driven method of product development ensures that businesses create offerings that suit customer demands, increasing the chances of success in the market.
Personalized Marketing:
Customer data is the best way to enable different kinds of businesses to personalize their marketing efforts, which can help improve customer engagement and conventions. With the use of this data, the business can create targeted campaigns that resonate with single customers more attractively. It can be gained through different ways, such as customized emails, product recommendations, and special offers, which can be useful for plenty of customer experience.
Competitive Advantage:
The business must stay ahead in this serious competition with the growing field.
Customer data gives businesses a competitive advantage by giving them a deeper understanding of their mark market. By watching customer views, tracking industry trends, and analyzing competitor performance, your businesses can identify opportunities and make strategic findings that position them separately from others.
Improved Marketing Attribution:
Without customer data determining the effectiveness of marketing efforts can be a bit difficult task. However, with access to customer data, businesses can accurately attribute changes and sales to specific marketing campaigns or channels. With this attribution, the business identifies the best-performing strategies and optimizes its marketing mix. It also enables you to maximize the impact of their marketing initiatives.
Data-Driven Decision-Making:
Customer data empowers businesses to make informed decisions based on proof rather than guesswork. Businesses can gain actionable wisdom that guides their marketing strategies by using data analytics tools and techniques, even if it is selecting the right audience or optimizing the user experience. Interestingly data-driven decision-making reduces uncertainty and increases the likelihood of success.
Long-Term Customer Relationships:
Building long-term relationships with customers is essential for sustained business growth. Customer data allows businesses to promote these relationships by providing personalized interactions at every customer journey stage. Practicing all your moves with this can create a positive and memorable experience that fosters loyalty, repeat purchases, and positive word-of-mouth. It can be very beneficial for long-term strategies as well. You must utilize social media strategies whenever you want to go with long-term goals.
Conclusion:
Customer data is a valuable asset in digital marketing strategies. It gives businesses deep insights into customer behavior, enabling them to personalize their marketing, improve targeting, and efficient resource allocation. With predictive analytics, businesses can anticipate trends and adapt their strategies accordingly. Furthermore, customer data aids in customer retention and acquisition, enabling loyalty and attracting new customers. Businesses can constantly analyze and refine their marketing efforts to remain relevant and responsive in a rapidly changing era. Assuming customer data as a core component of digital marketing strategies is key to success in today's digital landscape.