User-generated content (UGC) is transforming online business and personal interactions in 2023. Users exchange text, photos, videos, and social networking posts. UGC is authentic in an age of information overload and distrust of traditional advertising. The credibility of UGC comes from users trusting their peers' experiences and opinions. UGC enhances SEO, community involvement, and digital opportunities and challenges while being authentic and cost-effective. Explore UGC's various benefits in 2023's ever-changing landscape.
In this blog, we will explore the benefits of UGC in 2023, delving into how it enhances authenticity, serves as a cost-effective marketing strategy, boosts SEO rankings, facilitates community building, and addresses its associated challenges.
What is user-generated content, or UGC?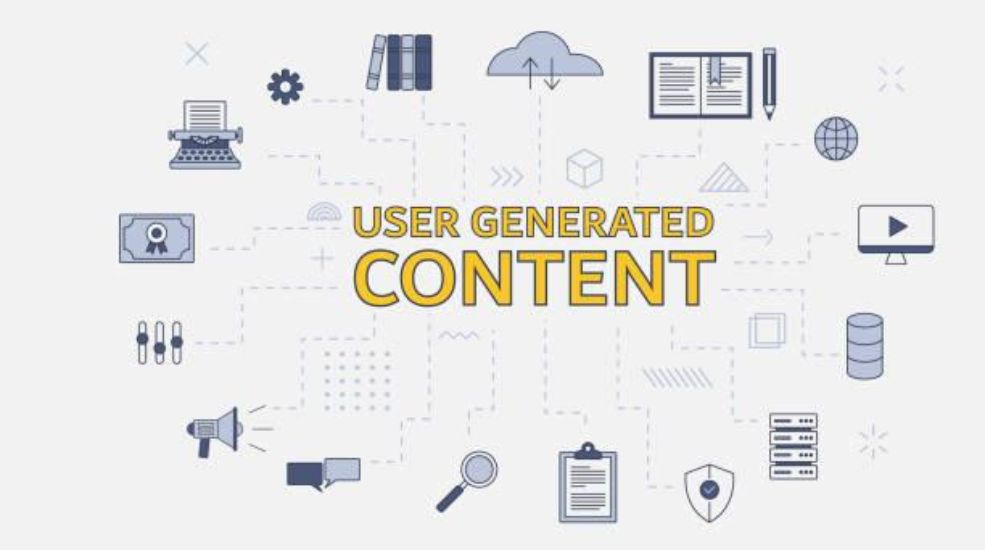 UGC is content that is generated and shared by individuals, not companies or organizations, such as text, photographs, videos, or reviews. UGC has changed how businesses and individuals connect online.UGC is important for its authenticity. Peer suggestions and experiences are trusted more than traditional advertising. Brands become trustworthy and relatable via UGC.
UGC marketing is profitable. Instead of investing extensively in content generation, marketers may harness their user base to create engaging content. Building community and loyalty while saving resources. Fresh, relevant UGC boosts SEO. Increases website stay by diversifying keywords. Today's digital marketplace needs user-generated content for authenticity, SEO, cost savings, and engagement.
Benefits of User-Generated Content:
UGC is user-generated content (UGC) created and shared by platform, product, or service users. Digitization has made social media use by corporations and communities more important.
There are many benefits to user-generated content.
Enhanced Authenticity
Consumers place more trust in UGC than they do in paid advertising. It represents consumers' experiences and opinions, making it more approachable to potential new buyers.
User-generated content (UGC) is a trust-building powerhouse. In an era of skepticism, consumers value the authenticity of content created by peers. Reviews, testimonials, and social media posts from real users establish credibility and foster trust. UGC humanizes brands, showcasing genuine experiences, which, in turn, leads to more confident purchasing decisions and stronger relationships between businesses and their customers.
UGC humanizes your brand. It showcases the real people behind the products or services you offer. When customers see that your brand values their opinions and experiences, it creates a sense of connection and loyalty. In 2023, consumers crave authenticity, and UGC helps you deliver just that.
Cost-Effective Marketing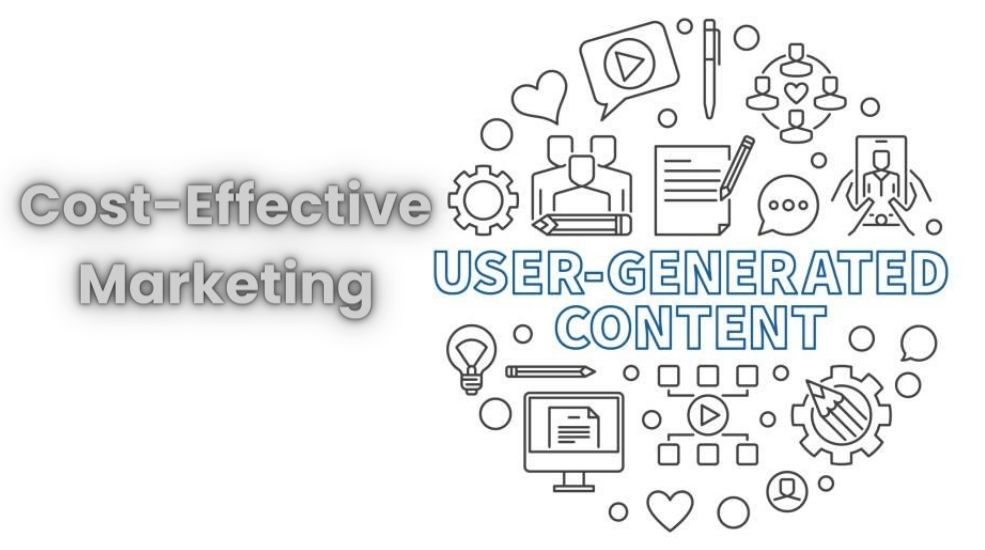 Using user-generated content (UGC) can save money. Businesses can save money on costly marketing initiatives by using content produced by customers and community members.
Leveraging User Creativity
Traditional marketing campaigns often require substantial budgets for content creation and distribution. UGC, on the other hand, leverages the creativity of your existing customers. They create content because they genuinely love your product or service. This not only saves you money but also taps into the creativity and passion of your user base.
When users create content about your brand, they often share it with their networks. This organic sharing expands your brand's reach beyond your immediate audience. In 2023, with the saturation of digital advertising, organic reach is a valuable asset that UGC can provide.
SEO Advantages
Search engine results favor user-generated content websites. Content that uses relevant keywords and links to your domain can boost your site's search engine rankings.
Fresh and Relevant Content
Search engines love fresh and relevant content, and UGC is a goldmine for this. User-generated content keeps your website updated with new reviews, comments, and discussions. This consistent flow of content signals to search engines that your site is active and relevant, positively impacting your search rankings.
Dwell time, the amount of time a visitor spends on your website is a critical SEO factor. UGC often keeps visitors engaged for more extended periods as they read through reviews, discussions, or user-generated blog content. This increased dwell time can boost your SEO efforts.
Improved Keyword Strategy
User-generated content (UGC) provides a unique advantage for improving keyword strategies. Brands can enhance their SEO efforts by incorporating diverse, user-generated keywords and phrases. UGC naturally includes a variety of terms and language used by real consumers, broadening the brand's visibility across various search queries. This organic approach ensures that the content aligns closely with what users are searching for, ultimately boosting search engine rankings and attracting more organic traffic.
Community Building
Users become more attached to a brand when their material is featured or shared by the company. It highlights how much the company appreciates its customers and their suggestions.
UGC fosters engagement within your community. Users who interact with your brand by creating content feel more engaged and invested in your products or services. Engaged customers are more likely to become loyal advocates for your brand.
User Loyalty and Advocacy
Loyal customers who participate in creating content about your brand often become advocates. They not only buy your products or services but actively promote them to their networks. These loyal advocates are invaluable in 2023, where word-of-mouth recommendations still hold significant sway.
UGC Challenges and Solutions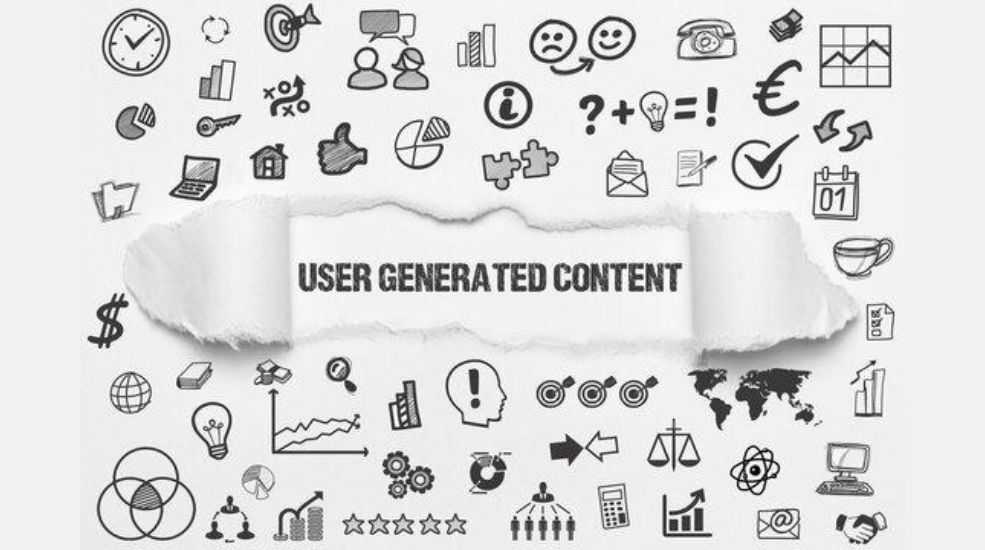 There are many positive aspects of user-generated content (UGC), but there are also some negative aspects. Following is a list of common issues with UGC and suggestions for how to address them.
While UGC offers numerous benefits, it also comes with challenges, such as content moderation. To maintain the quality and reputation of your brand, it's essential to have robust content moderation strategies in place. Automated tools and human moderators can help manage user-generated content effectively.
There are legal considerations when using UGC, including copyright issues and privacy concerns. It's crucial to have clear terms and conditions that outline how user-generated content can be used and ensure you have the necessary permissions to avoid legal complications.
Tools and Platforms
User-generated content (UGC) generation, management, and promotion tools and platforms exist. These tools enable businesses and online communities to market and engage with UGC. Popular tools and platforms include:
UGC demands good tools and platforms. It is mostly collected and shared on Instagram, Twitter, and Facebook. UGC reviews and testimonials widely posted on websites boost legitimacy. Using YouTube for user-generated videos makes UGC more vibrant. These tools and platforms allow organizations to employ user-generated content to boost brand visibility and reputation.
Conclusion
In 2023, the benefits of user-generated content are apparent. It enhances authenticity, provides a cost-effective marketing strategy, boosts SEO rankings, fosters community building, and addresses challenges with practical solutions. As consumers continue to seek authenticity and engagement, UGC will remain a cornerstone of a successful online presence. Embrace the power of UGC in 2023 to elevate your brand and connect with your audience on a deeper level. The future belongs to those who harness the creativity and voices of their users.