Pillar pages are like digital cornerstones. They provide essential foundations for your SEO business and explain in-depth the critical elements you leverage to sustain success. Regarding your website, a pillar page is like the mothership of all related topics. You can think of them as an index page that provides visitors with comprehensive overviews on various subjects without being bogged down in details. Instead, they provide links to blogs. A pillar page makes complex concepts easier for viewers to digest while still maintaining integrity by not skimping out on information.
Creating pillar pages can be a thought-provoking, time-consuming process. But it is well worth the effort for all the great benefits. Among them have increased visibility in search engine optimization (SEO) rankings improved user experience through better organization of content topics and enhanced authority on subjects related to your business, plus many more advantages that make investing effort into this strategy worthwhile.
It is Like your online recipe book, each section represents a "pillar" within that, there are multiple subtopics or points, just as any good cookbook will have. So, go ahead and get cooking with your website in one hand and our favorite recipes in another. Let us discover what it means to create flavorful experiences for our users. Bon appétit!
Website Structure
Establishing clear and consistent linking strategies improve SEO. Utilizing an effective pillar post system is paramount as it provides search engine algorithms with insight into the way pages of your site are organized and linked together, increasing overall search engine result page (SERP) ranking potential. Creating this map also allows crawlers to discover every page, improving chances for maximum exposure online. Unlocking these key strategies can be incredibly beneficial for building sustainable traffic that stands out from competitors. 
User Involvement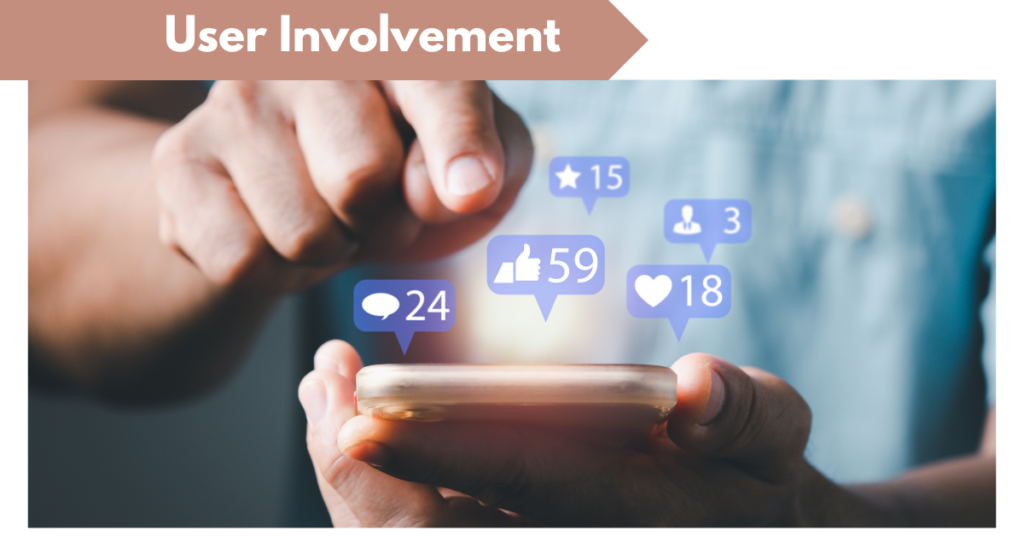 Creating a pillar page for SEO is as much about offering an intuitive, user-friendly experience to visitors as it is about ranking higher on Google's algorithms. When you group related pages under one broad umbrella term, web searchers can find all the answers they need in one place and with ease. Not only will this be beneficial to people looking through your site, but also provide enough data points that make sure Google acknowledges how navigable and specific your content is. Give both human users and robots what they want better navigation combined with enhanced visibility from search engines now that is optimized efficiency at its finest.
Competitive Keywords
The best bet is typically focusing on long-tail keywords that provide more specific answers and descriptions of what people are searching for. But with pillar pages, even smaller businesses have an opportunity to compete against larger companies when targeting some of the most popular searches out there. Pillar posts function as launch pads into broader topics by providing readers access to short summaries about various concepts within one piece of content giving them everything, they need all at once.
Credibility Among Users
If you are looking for quality on the website, it all goes back to Google. They have worked tirelessly towards creating a search engine algorithm that successfully distinguishes between experts and amateurs by evaluating the expertise, authority, and trustworthiness of content posted online. It means they prioritize reputable sources that have built up their credibility among users overtime when customers type in queries, meaning whether it is advice or product reviews.
Your best bet is always going to be to find what you need through trusted organizations first. From Google's perspective, all searches come down to one thing providing the best experience for its users. Delighted customers are more likely to keep using a service like Google and tell their friends about it not something they are going to do if search results consistently fail them. But that is only scratching the surface of why quality matters so much in search engine optimization.
How Pillar Pages Improve Website's SEO Power?
From boosted rankings to guest post opportunities, think about how it could elevate your web presence. Read below and see why intelligent site owners are using this tactic successfully.
Topic you Want to Rank
Pillar pages are an essential element for improving SEO, allowing your site to rank higher on search engine results. But it is not about ranking, having effective and well-thought-out pillars help provide clarity around the topics that matter most to both your business and its target audience. The key is focusing on and nailing down one core topic at a time, do not let yourself get spread too thin. Consider what information your audience may be seeking or needing when determining which subject best aligns with their interests, as this will ensure they stay engaged while browsing through all the excellent content found within these total pillared posts.
Research Tool
To create content that captures the attention of your readers, it is important to do some keyword research first. With a reliable keyword tool at your disposal, you can discover which topics are being searched for most often and how much competition there is out there already providing crucial insight into what will make you stand out from the crowd.
Pillar Keyword
Finding great, targeted long-tail and high-traffic words can be challenging, which is why pillar pages are so essential. Pillar Pages function as an outline of topics related to a broad keyword. Each heading in this 'outline' should feature its relevant cluster page that targets further specific keywords. To help you get on track with mastering this foundational practice when it comes to effective organic search engine optimization, we have created our guide about how to conduct thorough yet efficient keyword research.
If mapping out every single step sound more intimidating than stimulating, then do not hesitate to reach out. There are some fantastic agencies specializing in nothing but finding ideal keywording options explicitly tailored toward helping businesses reach their desired goals, check them out today.
High-Quality Content
Crafting a successful pillar page and cluster pages involve more than just targeting keywords. Yes, your targeted phrases should appear in titles, headings, and meta descriptions. However, if you want to capture the attention of readers as well as reap long-term rewards from Google's algorithm, each piece of content must be packed with a value around its chosen topic.
The best way to do this is by making sure all on-page SEO elements are present but also by creating engaging copy, which helps solve people's problems. So do not forget those helpful tips while writing, they will make quite a difference when scoring top rankings online.  If you want to improve search engine rankings, the key is length. There is no better way than to create an in-depth pillar page that surpasses any other article on a subject with more words. We recommend going at least 5,000+ and crafting content with potential readers and Google's algorithms in mind. 
Conclusion
Thus, Pillar pages also came to know as the most reliable content, providing a broad overview of a core topic. They connect to in-depth articles especially about specific subtopics, offering readers a one-stop shop for all their information needs. Although the pillar pages do not appear as new, they are becoming increasingly important for search engine optimization strategies. Pillar pages are a must-have to improve your search engine optimization strategies. Contact us today to grow your business.