Installing the appropriate printer for your business is essential because it can affect productivity, efficiency, and overall profitability. Picking the right option regarding a printer can be challenging due to the variety of options available in this modern age. With technological advancements, printers now have various features and capabilities, such as wireless connectivity and multifunctionality. Also, considering factors like print volume, cost per page, and maintenance requirements can help you decide according to your business needs.
However, you can make a well-informed decision that satisfies your company's needs after carefully evaluating your unique requirements and following some essential advice.
Buying the Right Printer for Your Business
Here, we discuss some points that cater to the tips regarding buying a printer for your business that enhances the productivity and efficiency of your work.
Assess Your Printing Needs
Determine your specific printing requirements as the first step in choosing the best printer for your business. Determine your preferences; what types of documents do you need to print? (e.g., text, images, color, black and white) How frequently do you publish? What is the average volume of printing per day or month? Do you need additional functions like scanning, copying, or faxing? When you understand your requirements, you can narrow your options and focus on printers catering to your unique needs.
Determine Your Budget
Budget considerations are also highly essential when buying a printer for your business. Printers range in various prices, from affordable models to expensive, feature-rich devices. According to the financial resources available to your company, create a budget and then search for printers that provide the best value within that range, which you determine. Remember that the printer's initial cost is just one aspect of the total cost of ownership. Consider ongoing expenses like ink or toner cartridges, maintenance, and repairs when budgeting for your printer.
Choose the Right Printer Type
Several types of printers are available, each with its strengths and weaknesses. The most common printer types for businesses include.
Inkjet Printers
Ideal for color printing and photo-quality documents. Prints produced by inkjet printers are bright and detailed due to a technology that sprays tiny ink droplets onto the paper. Also, they are well known for their capacity to print on various media, including glossy photo paper and unique products like fabric or CDs. They are appropriate for small to medium-sized businesses with reasonable printing requirements. Inkjet printer
Laser printer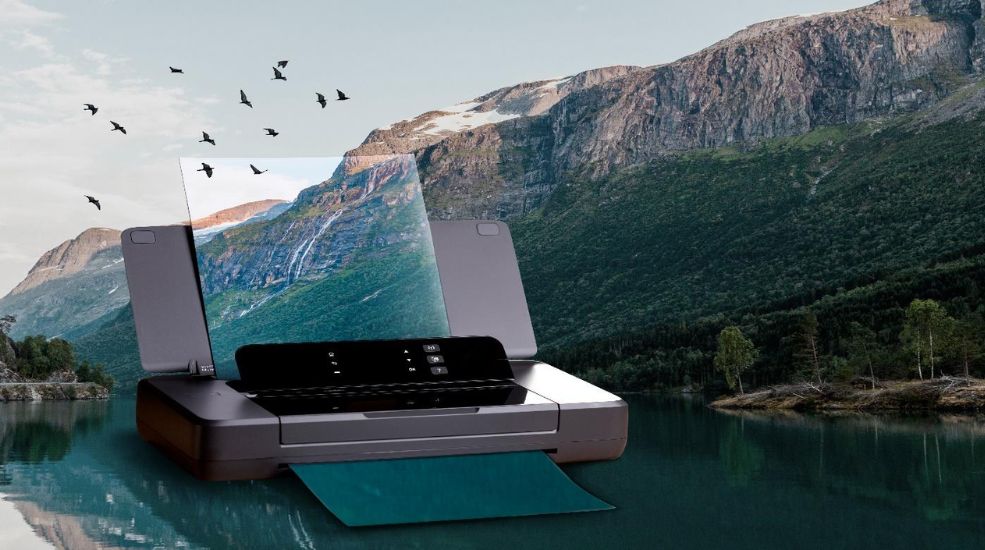 They are great for high-volume, text-based printing because of their speed and efficiency. Laser printers produce sharp and precise prints by transferring toner onto the paper using a laser beam. They have significantly faster printing speeds than inkjet printers. Laser printers are employed in offices and other commercial environments when speedy and dependable printing is necessary.
All-in-One Printers
These multifunction printers combine printing, scanning, copying, and sometimes faxing capabilities in a single device. All-in-one printers offer the convenience of consolidating multiple office tasks into one device, saving space and reducing clutter. With their ability to handle various document management needs, they are handy for small businesses or home offices that require a compact and efficient solution. Select the type of printer according to your business's primary printing requirements.
Consider Connectivity Options
Modern printers have various connectivity options, including USB, Ethernet, Wi-Fi, and mobile printing capabilities. Ensure your chosen printer can easily integrate into your network and support your employees' devices. Connectivity options enable simplicity and flexibility in printing activities. To achieve seamless integration and an effective workflow, it is essential to consider the unique requirements of your office setting and the devices that will be utilized with the printer. Wireless printing options benefit businesses with multiple users who need to print from different devices.
Evaluate Print Speed and Quality
The speed and quality of prints can significantly affect your business's productivity and the professionalism of your documents. When evaluating print speed, consider the volume of printing your office requires and whether the printer can handle high-volume tasks efficiently. Look for printers that balance speed and quality to match your needs. Faster printing may be essential for businesses with high printing volumes, while superior print quality may be significant for marketing materials and presentations.
Read Reviews and Seek Recommendations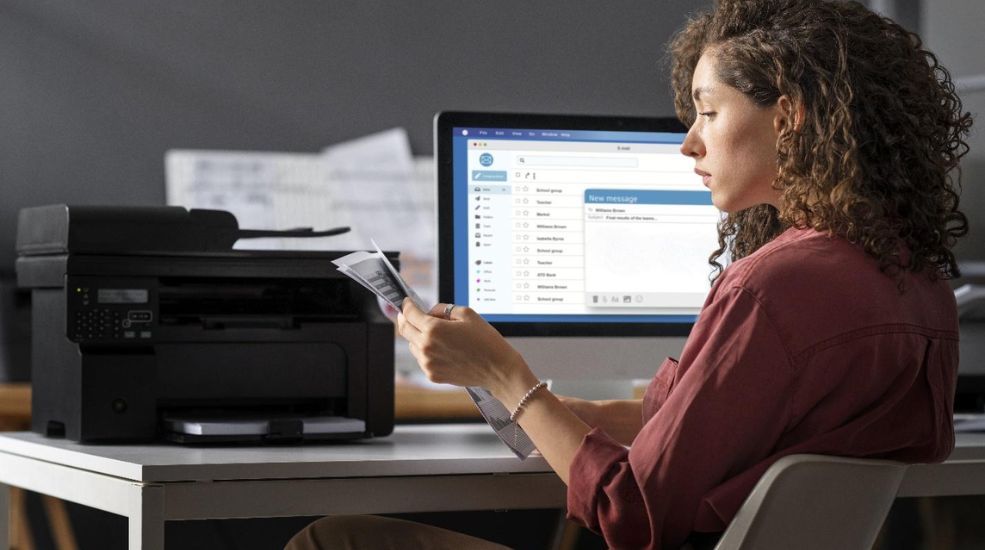 Research is a fundamental step to making an informed decision. Read reviews from reputable sources, consult with industry peers, and seek recommendations from other businesses with similar printing needs. Real-world experiences can provide valuable insights into the reliability and performance of different printer models.
Check for Cost-Effective Consumables
The ongoing costs of consumables like ink or toner cartridges can increase over time. Before finalizing your printer purchase, research the availability and price of replacement cartridges. Consider whether the printer you are interested in offers compatible or generic cartridges, often more cost-effective alternatives. Some printers have more cost-effective consumables than others, so factor this into your decision-making process.
Environmental Considerations
Businesses need to think about how their decisions will affect the environment. Look for printers with Energy Star certification and automatic power-off modes to save energy. Also, explore eco-friendly printing options such as duplex printing (printing on both sides of the paper) to reduce paper waste. Choosing an environmentally responsible printer can promote your business with sustainable practices and potentially lead to cost savings in the long run.
Warranty and Support
Printer reliability is crucial for business operations. Investigate the warranty and support options offered by printer manufacturers. A more extended warranty period and responsive customer support can be invaluable in case of technical issues. Some manufacturers also offer extended warranties for an additional cost, which may be worth considering for added peace of mind.
Security Features
Data security is a top concern for businesses. Ensure that your printer has robust security features, mainly if you handle sensitive information. Look for features like user authentication, data encryption, and secure printing. This is particularly important for healthcare, finance, and legal industries, where data privacy is paramount.
Future Expansion and Scalability
Think about your business's growth potential when selecting a printer. While your current printing needs are essential, consider how those needs might change. Look for printers that can accommodate increased volumes or additional functions if your business expands. Scalability is crucial to avoid the need for frequent printer replacements.
Conclusion
Choosing the right printer for your business is necessary to consider your needs, finances, and long-term objectives carefully. You can make a well-informed decision that will ultimately benefit your business after analyzing your needs, establishing a budget, selecting the appropriate printer type, weighing connectivity options, considering print speed and quality, looking for cost-effective consumables, and getting recommendations. Remember that the correct printer can enhance productivity and streamline your document management processes, making it a valuable investment for your business.