A digital marketing audit is an essential step for any business looking to drive more online success. It's a comprehensive assessment of all of your digital marketing activities, from website design and content creation to SEO, PPC campaigns, and social media. Knowing how well each of these elements is performing is key to creating a successful digital marketing strategy. But it can be overwhelming if you do not know where to start.
That is why we have put together this guide on how to conduct an effective digital marketing audit with these 10 essential tips. In the later part, we will discuss the importance and benefits of digital marketing audit.
What is a Digital Marketing Audit?
A digital marketing audit is a process of assessing your current online presence and performance in areas such as website design, content creation, search engine optimization (SEO), pay-per-click (PPC) campaigns, and social media. It provides an understanding of what has worked in the past and what needs improvement moving forward. This helps you identify existing strengths and weaknesses so you can make tweaks and adjustments that will increase your ROI in the future.
Steps To Do Digital Marketing Audit
1. Identify Metrics and Goals
The first step in conducting a digital marketing audit is identifying your metrics and goals. What do you want to achieve? Are you looking for higher website traffic numbers or more leads? Knowing exactly what you want to achieve will help inform the rest of the audit process.
2. Assess the Current Strategy
Once you have identified your metrics and goals, it's time to assess your current strategy. Take a look at each element of your digital presence—website design, content creation, SEO, PPC campaigns, etc.—and determine which are strong and which need improvement or should be scrapped altogether.
3. Evaluate Competitors & Market
As part of your audit process, it's important that you evaluate both your competitors and market trends so that you can stay ahead of the curve when it comes to making improvements or launching new strategies. Look at what other businesses in your industry are doing differently from yours and find out what trends are driving people to act on their purchases or decisions online.
4. Analyze Your Campaigns
If you have been running any campaigns recently, whether PPC or email campaigns, it's important that you analyze them during the audit process as well in order to determine whether they were successful or not so that future campaigns can benefit from their successes (or avoid their mistakes). Analyzing these campaigns will help ensure that they are reaching the right audience with relevant messaging at the right time in order for them to be most effective
5. Checklist Technical SEO
Search engine optimization (SEO) plays an important role in how visible your website is on search engines like Google. So, it should definitely be included as part of any comprehensive digital marketing audit. Use our technical SEO checklist as a guide when auditing this aspect of your website.
6. Manage Website Content
Content plays an integral role in how successful any digital campaign is. So, it's essential that all content created for websites and other platforms is managed effectively during the audit process
7. Take Care of Off-Page SEO
Off-page SEO refers to activities such as link building, directory submission & social media promotion; all elements which play an important role when it comes to increasing visibility on search engines
8. Audit Local SEO
If you have multiple locations or serve customers within specific geographic areas then local SEO should also form part of any comprehensive digital marketing audit
9. Track the Performance
Finally, make sure that during the entire process you track performance carefully so that changes can be monitored over time
Benefits of Digital Marketing Audits
Conducting a digital marketing audit has many benefits for startups. By assessing the effectiveness of existing strategies and identifying areas where improvements can be made, you will be better positioned to create an integrated approach that works for your business.
It also helps you gain insights into what competitors are doing well (or not so well) and allows you to stay ahead of the curve when it comes to industry trends. Finally, it provides you with valuable data that can be used to set specific goals and track progress over time.
Helpful Tools for Auditing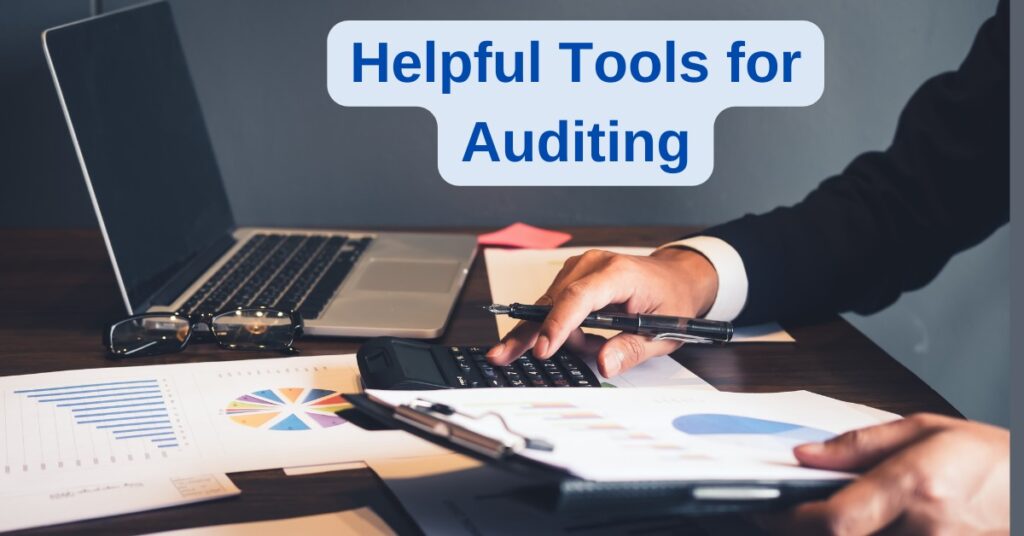 There are numerous tools available that can make conducting a successful digital marketing audit easier. Two popular options are Google Analytics and Google Keyword Planner; both offer invaluable insights into website performance metrics such as traffic sources, conversion rates, bounce rate, time spent on site, etc. This can help businesses identify areas where they need to improve or take action immediately.
Google Analytics is one such tool; it allows you to track website activity such as page views, bounce rates, visitor demographics, traffic sources, etc., which gives you invaluable insights into how people are interacting with your site.
Another useful tool is Google Keyword Planner; this free tool helps you determine which keywords are being searched most often by potential customers so that you can optimize content accordingly.
Other useful tools include SEO (Search Engine Optimization) crawlers like SEMrush or Ahrefs which analyze website structure and content in order to uncover potential issues or opportunities related to SEO ranking; social media analytics tools such as Hootsuite. Insights that measure engagement across different platforms and keyword research tools like Moz's Keyword Explorer which help discover relevant keywords that can be used in content creation.
Conclusion
Conducting a comprehensive digital marketing audit requires careful analysis across multiple channels. But by following these tips outlined above it doesn't have to be overwhelming! By evaluating each element separately while keeping an eye on competitors and market trends throughout then businesses can ensure they are taking full advantage of their potential reach across all platforms. Conducting a successful digital marketing audit is essential for any startup business looking to maximize its online presence and grow its customer base. Ultimately, this will help them reach their goals more quickly and effectively.