Effective content marketing drives traffic, engages audiences and achieves online success. Content marketing is a powerhouse strategy that helps you reach new customers and maintain existing ones. It has become an essential tool for your marketing tool in today's competitive landscape. You have a chance if you still need to invest in it. Your competitors are gaining benefits from it. Web administrators play a pivotal role in creating and maintaining successful websites. However, a beautiful webpage alone is not enough to attract and maintain visitors. Effective content marketing drives traffic, engages audiences and achieves online success.
This comprehensive guide will explore the essentials of content marketing for webmasters with the knowledge and strategies necessary to succeed in the digital world.
1. Understanding Content Marketing
Content marketing is a strategic technique for creating and sharing valuable, relevant content to attract and engage a specific target audience. It aims to establish trust, authority, and brand loyalty. As content marketers, web Webmasters play a pivotal role in this process. They can absorb fundamental content marketing principles, which include understanding the target audience's interests and carefully planning content creation. It also includes marketing strategies and establishing the customer experience from decision-making and conversion. By applying these principles, webmasters can effectively utilize the power of content marketing to drive their websites to new levels of success. Webmasters should understand the basic principles of content marketing, including audience segmentation, content planning, and the customer journey and experience.
2. Setting Clear Objectives
Before moving into content creation, webmasters should define their goals. The common objectives include increasing website traffic, improving search engine rankings, boosting brand awareness, and generating leads. Establishing clear and measurable goals will guide your content marketing strategy. If you aim to increase website traffic, your KPIs might include measuring monthly unique visitors or the click-through rate from specific content pieces. Setting clear objectives in content marketing provides a roadmap for web admins. It aligns efforts, ensures accountability, and enables data-driven decision-making.
Setting well-defined objectives is the key to a successful content marketing strategy if your goal is to focus on traffic, rankings, brand awareness, leads, and thought leadership. In content marketing, setting clear objectives is the basis for successful strategies. Web administrators, often called web admins, set their content creation journey with a well-defined purpose. These objectives work as the guiding stars that can ensure that the efforts are directed toward achieving measurable results.
3. Audience Research and Segmentation
Audience research and segmentation are vital components of any effective content marketing strategy. Successful content marketing depends on understanding your target audience. When you conduct audience research, you can identify their needs, preferences, pain points, and demographics. This process often includes surveys, interviews, data analysis, and social media monitoring to gain valuable insights into their behaviors and needs. Once you fully understand your audience, segmentation comes into play. Segmentation includes classifying your audience or identities based on shared features and interests. Segment your audience into distinct personas, enabling you to tailor content that resonates with each group.
By investing in audience research and segmentation, you can craft content that connects you strongly with your audience, increasing engagement and creating stronger connections. This targeted approach enhances the effectiveness of your content marketing efforts and also results in better outcomes in terms of brand loyalty and conversions.
Read Also: Tips For Content Marketing To Upgrade Business
4. Keyword Research
Keyword research is vital for optimizing your content for search engines. You can use tools like Google Keyword Planner and SEMrush to identify relevant keywords and phrases. These tools provide valuable insights into search volume, keyword competitiveness, and related keyword suggestions. When you implement these into your content, it can enhance its visibility in search engine results. Keyword research is key to effective search engine optimization (SEO) and content marketing strategies. It involves effectively identifying and analyzing the words and phrases that internet users often enter into search engines when seeking information, products, or services related to their niche or industry. The primary goal of keyword research is to understand your target audience's search behavior. You can optimize your content by discovering their specific keywords to match their queries. It can increase the chances of your website's high ranking in search engine results pages.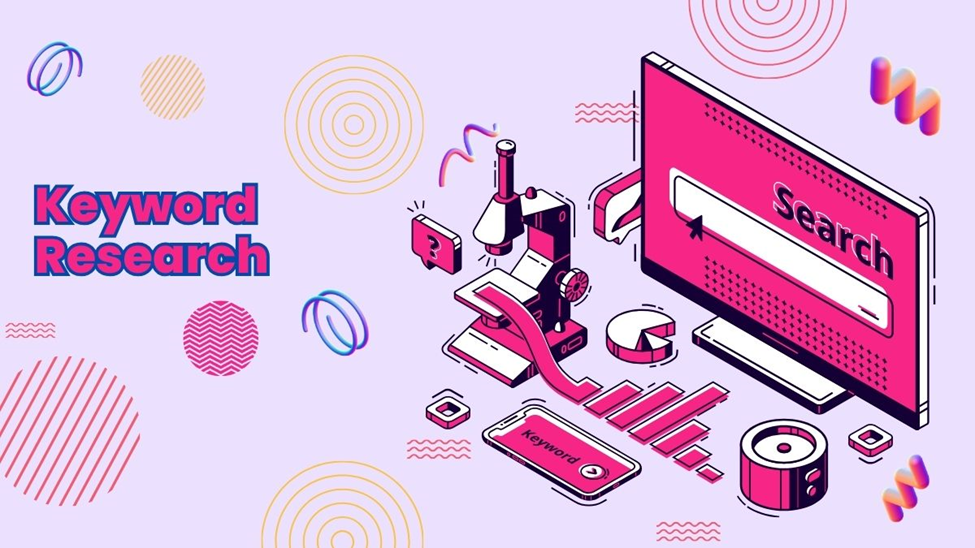 5. Building Authority and Trust
Building authority and trust in your niche is essential for long-term success. You need to showcase your expertise by regularly creating valuable content. You should promote user-generated content and reviews to gain your audience's trust. Building Authority and Trust stand as a necessary element in the world of content marketing that is necessary for achieving long-term success in the digital landscape. This process not only involves developing your brand as an industry authority but also developing trust with your audience. Here's why it's crucial:
Firstly, establishing authority depends on regularly delivering high-quality, valuable content showcasing expertise. Secondly, trust is the cornerstone of any successful brand-customer relationship. Encouraging user-generated content and reviews can enhance this trust-building process. When satisfied customers share their positive experiences and opinions, it strengthens your brand and provides social proof to new customers.
Conclusion
Content marketing is vital for webmasters looking to succeed in the digital world. By understanding your audience, creating valuable content, and strategically promoting it, you can drive traffic, build brand authority, and achieve your online objectives. This article provides the knowledge and strategies necessary to succeed in content marketing, enabling you to compete effectively and grow in the highly competitive digital landscape. By following the principles in this article, you can increase website traffic and build a powerful brand presence, develop a meaningful relationship with your audience, and ultimately achieve your online objectives.