Content marketing is a valuable tool for businesses that helps to reach their target audiences and develop strong relationships. It involves creating compelling content that compels the reader to act, whether purchasing or engaging in further research. The art of storytelling is an important part of content marketing, as it allows businesses to create interesting and engaging stories which can interact with their audience and draw them in. Content marketing will explore how businesses can use storytelling effectively in their content efforts and how it can help them to reach their goals.
What is Storytelling in Content Marketing
Storytelling in content marketing is about using compelling stories to engage and connect with an audience. It is a powerful tool for businesses to create meaningful relationships with their customers by putting some emotions that people relate to. Storytelling can transform bland information into captivating narratives that draw readers in and keep them engaged while providing valuable insights, perspectives, and understanding. Brands' stories should be authentic and relevant to their audience to draw them in. Content marketers must create narratives that captivate readers by taking them on a journey of discovery.
Benefits of Storytelling
Building Brand Awareness
Storytelling helps build brand awareness and create an emotional connection between your business and the customers. Your stories create a narrative about your brand that allows customers to connect and relate to it. Through storytelling, you can easily communicate the values of your company and its mission.
Engaging Audience
Storytelling is an effective way to keep your audience engaged with your content. It helps make complex concepts easier to understand and allows the audience to identify with your message. Using storytelling in content marketing, you can create an engaging narrative that keeps readers hooked and drives their desired actions.
Generating Traffic
Storytelling is also a powerful tool for driving traffic to your website. If you share engaging content, then it may encourage people to share your content on social media which helps you in generating more audience. When done well, storytelling can increase the visibility of your business and attract more visitors to your website.
Building Brand Loyalty
By sharing your business success stories on your website, you can create a strong brand loyalty connection with your audience. By sharing stories, you can build loyalty and trust in your brand, which conducts more sales and conversions. Your brand story can be powerful enough to attract people to your business and keep them returning for more.
Enhancing User Experience
Content marketing is a great way to enhance the business and website user experience. By telling stories that create interest in visitors and provide valuable information, you can create an enjoyable and engaging experience. This can lead to increased engagement, higher conversion rates, and more sales for your business.
Tips For Integrating Storytelling in Content Marketing
1. Incorporate Storytelling: Using storytelling elements in your content can help draw customers in and engage them with a unique story they can relate to.
2. Focus on Emotions: People are more likely to remember stories that have some emotions, such as joy, humor, surprise, fear, or sadness. Ensure your account can produce a range of emotions and build kindness with the reader.
3. Utilize Visuals: Incorporate visuals such as pictures, videos, and infographics to represent your story and bring it to life visually.
4. Add Variety: Content with different formats can increase engagement and keep readers interested in the content. Try varying between written content, blog posts, podcasts, video blogs or webinars to keep your story interesting.
5. Keep it Relevant: Make sure your story is relevant to the needs of your audience and brings value to them. Research about the latest trends for bringing more audience to your website but some upload contents that are relevant to your audience that mostly visits your website to solve their problems.
6. Ensure Quality: Quality content should always trump quantity in content marketing. Always upload unique and high-quality content that is valuable to your readers.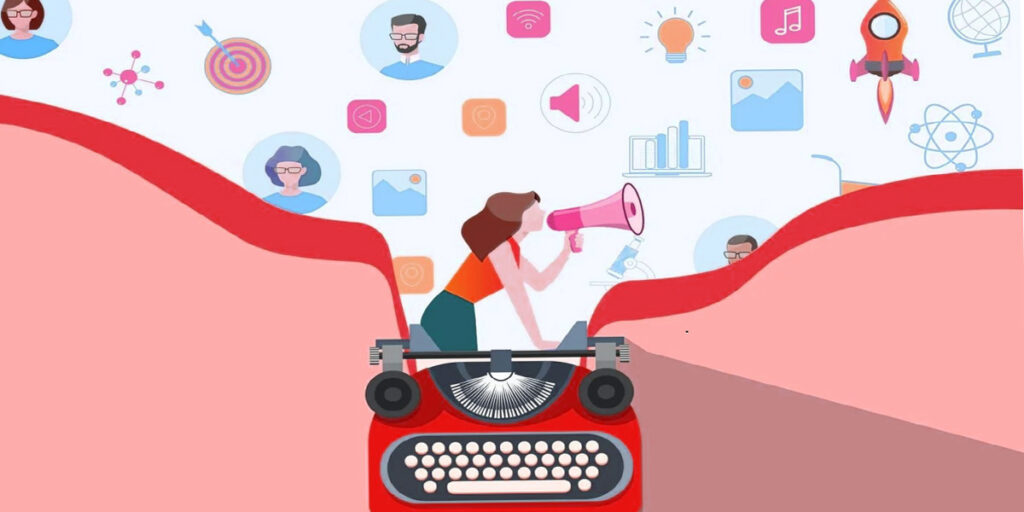 Common Mistakes to Avoid
1. Focusing Too Much on the Product: Don't always focus on the product and services that you sell. Instead, focus on the customer's needs and wants, telling stories that involve said customer in some way.
2. Not Having a Clear Goal: When crafting storytelling content, have a clear goal. Otherwise, your story may need more direction and hold the reader's attention.
3. Ignoring Target Audience: To create an effective story-based marketing strategy, you must know your target audience well enough to craft stories that relate to them. Consider their interests, values, beliefs, and other aspects of their lifestyle when writing content to ensure it is tailored for them.
4. Not Being Specific: Stories should be told in an interesting, engaging way, with enough detail to make them believable. Vague descriptions or flat dialogue can kill the energy of your story and leave readers bored and disengaged.
5. Not Creating an Emotional Connection: stories must elicit an emotional response. This can be done through descriptions, metaphors or other literary techniques that make the story come alive. Aim to connect your story with the readers so that they feel part of it on a deeper level.
TYPES OF STORYTELLING
Customer Storytelling
Customer stories are the best way to show and promote products, services, and brands. They help create a connection between companies and customers and establish trustworthiness. Through customer storytelling, businesses can bring out the emotions of their consumers by sharing individual experiences with their brand or product. It is an effective way to engage with your target customers and confirm how your product or service benefits them.
Product Storytelling
Product storytelling helps businesses create a strong connection between their products and customers by telling stories that evoke emotions. It promotes products by creating an emotional bond, making customers want to purchase them. Product stories can be shared on various platforms, including social media, websites, and blogs. By sharing customer experiences with the product, companies can demonstrate how their products have impacted people's lives.
Industry storytelling
Industry storytelling is a form of content marketing that focuses on educating customers about the industry. It can be used to build brand awareness and credibility and to share valuable information with customers. When done right, industry storytelling can provide customers with useful insights into the company's products and services, which can be used to make informed decisions. It also allows companies to showcase their expertise in a particular field. Industry stories are typically shared on blogs or other content platforms, such as social media. Companies use industry storytelling to promote their brand, differentiate themselves from the competition, and provide customers with useful information to help them make more informed decisions.
Bottom Lines
Content marketing is a powerful tool for business owners to engage with customers and build relationships. It can educate customers about their products and services, create brand awareness, and bring new leads. Storytelling can effectively accomplish these objectives, as it helps customers make sense of your company's offerings and relate to them personally.
Content marketing should not be considered merely a marketing tactic; rather, it is an art that needs to be mastered to get the desired results. It is important to understand the customer's needs, create engaging content that appeals to them, and use the right channels to reach the target audience.