Blogging isn't something you do daily. Starting and maintaining a blog requires a content strategy. Blog posts, publishing dates, readership growth, and social media initiatives should be detailed. Your work's popularity and quality will never stay the same without this method. Building a content plan from scratch might be challenging, but this method can help. To accommodate different blogging platforms, we'll give keys. The preceding information shows that choosing blog topics isn't hard. We'll discuss content scheduling and blog-winning strategies here.
What Is Content Planning?
The word "content planning" refers to the logical procedure of choosing what material to make, when to make it, and how to distribute it. It's like drawing up instructions for your content development journey. Content planning is the backbone of every online presence, be it a personal blog, a social media profile, or a company website.
Why is content planning so important?
There are many compelling reasons why content planning is so important:
Be consistent:
Online marketing campaigns that lack consistency are certain to fail. You can keep the information flowing to your readers by planning ahead. This regularity will keep your readers interested and eager for more.
Content Planning:
Content planning allows you to align your content with your overarching goals. Whether your goal is to inform, entertain, or promote, organizing your efforts in advance will guarantee that your material is effective.
Efficient Resource Management:
Planning ahead allows for more efficient management of available resources. If you put in the time to plan ahead, you may avoid the stress of last-minute cramming and put your full attention on getting the job done right.
Improved Quality:
By planning your material, you'll have more time for research, writing, and editing. You'll be able to create high-quality content that better communicates your message and solidifies your industry leadership.
Content Planning in 5 Steps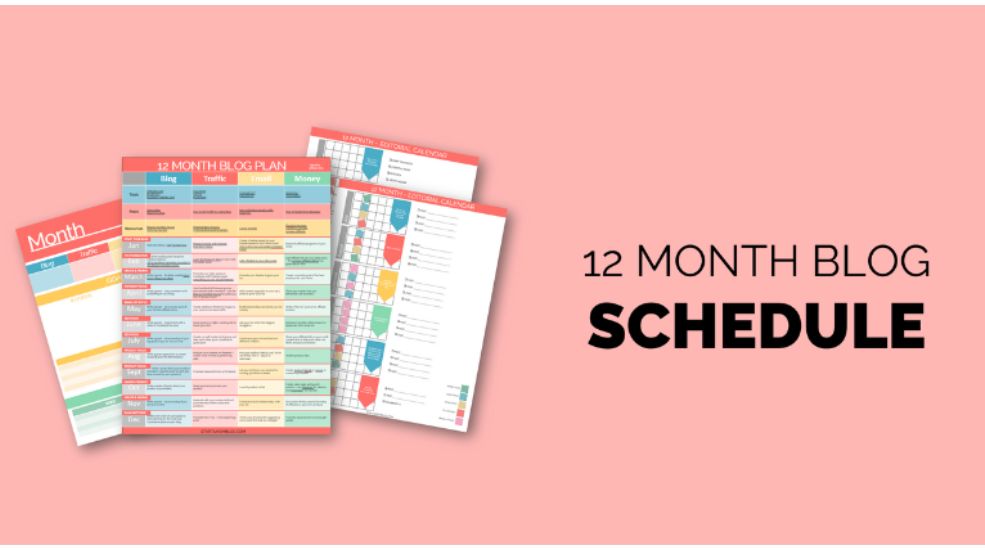 After you understand content planning's importance, let us break it down into five steps.
Create content themes:
Select broad concepts to serve as your content's backbone.
Choose themes that match your content ambitions.
Think about whether your audience likes the themes.
Examples: Food blogs can cover "Healthy Recipes," "Cooking Techniques," and "Food and Travel."
To build a unified content strategy, use consistent themes.
Create a campaign and post ideas:
Once you have established your themes, you can begin to plan out specific campaigns and content to implement them. Consider the precise issues or perspectives you wish to investigate. Get your creative juices flowing with the help of mind maps, brainstorming sessions, or online idea generators.
Decide when you will post:
It's important that you stick to a regular schedule of updates. Establish a regular schedule for posting new material. How often? Every day, every week, every other week, or every month? Pick a timetable that fits in with your available means and the anticipation of your target demographic.
Select Content Mix:
Choose blog posts, videos, infographics, podcasts, and social media updates.
Consider your audience's preferences some may prefer reading, others visual or audio information.
Content mix should match content goals; videos are better for tutorials, while blog posts can go into detail.
Keep your audience engaged and accommodate varied learning types through variation.
Assess your time, tools, and talents to determine if you can create different content types.
Assign Duties:
The roles of each team member must be clearly defined. Who will be responsible for ideation, production, editing, and marketing? Make sure everyone is pulling their weight in content creation by allocating specific responsibilities.
Schedule Content Ahead:
After you've planned out your material, use calendars and scheduling tools to arrange when it will be released. Content management systems (CMS), editorial calendar plugins, and even simple spreadsheets can all assist with content planning and administration.
Scheduling your content means figuring out when and how often to post to your site. Learn how to plan your material in advance by following these steps:
Regular Posting
Regular posting means posting daily, weekly, bi-weekly, or monthly.
It provides clear expectations for when fresh information will be available, encouraging repeat visits.
Consistent blogging keeps readers interested on your blog or platform.
Search engines prefer updated websites, which can boost your ranks.
You can fulfill your posting schedule by planning and scheduling posts with a content calendar.
Regular publishing is important, but excellent content adds value.
Find a posting schedule that fits your niche, audience, and resources.
Time Matters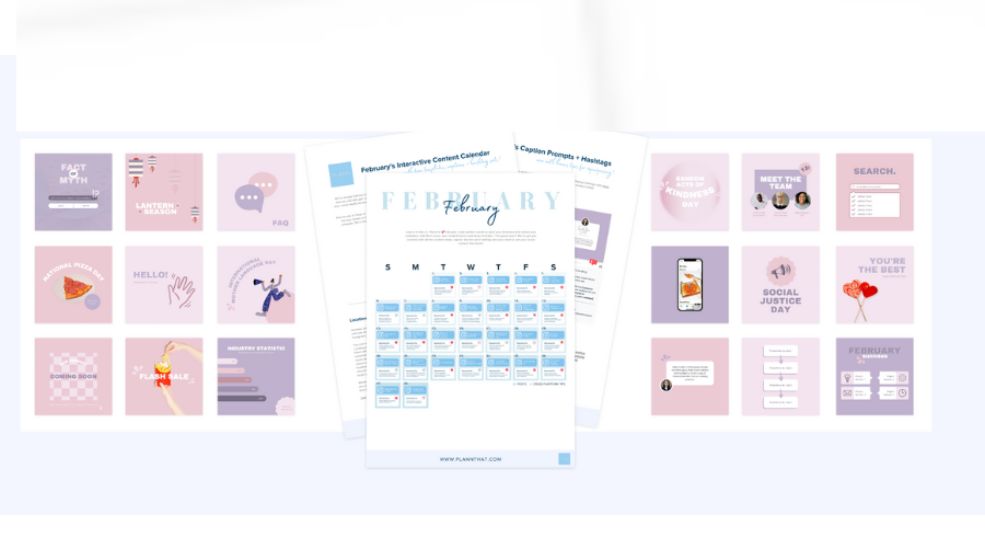 Think about when you're posting to your blog. Find out what times of day your intended readers spend online, and post at those times. User activity times can easily be gleaned from social media sites.
Social Media Integration
To enhance the visibility of your blog entries, it is recommended to use social media platforms as a means of promotion. Utilize scheduling tools such as Buffer or Hootsuite to strategically plan and automate the publication of your social media content.
Analyze and Optimize
Main KPIs to monitor include: CTR, social shares, and page views.
Collect information with the use of analytics tools.
Metrics should be reviewed on a regular basis.
Find patterns and top- and bottom-performing updates.
Based on your findings, fine-tune your content and publishing schedule.
Permanent Content
In online content generation, evergreen content is invaluable. Your audience finds it relevant and useful over time, generating traffic and interaction. Evergreen manuals, tutorials, and educational articles are examples. Search engines like such content for its longevity, which may boost your site's prominence. It needs less regular changes than time-sensitive information, but periodic checks ensure its accuracy and relevance to your audience.
Seasonal and Trending Content
While evergreen content is essential, don't ignore seasonal and trending topics. Plan timely posts around holidays, industry trends, or current events to capture new readers.
Content Planning and Scheduling Tools
Several tools and resources can streamline your content planning and scheduling process:
CMS Systems: Prominent content management system (CMS) systems such as WordPress and Blogger, have integrated scheduling functionalities, facilitating convenient content planning and publication.
Editorial Calendar Plugins: WordPress offers various editorial calendar plugins like Editorial Calendar and PublishPress, which help you visualize your content calendar and manage deadlines.
Social Media Scheduling Tools: Tools like Buffer, Hootsuite, and Later allow you to schedule and automate your social media posts, ensuring that your blog content reaches a broader audience.
Analytics Tools: Google Analytics and social media insights provide valuable data on the performance of your blog posts, helping you refine your content strategy.
Content Creation Tools: Consider using content creation tools like Canva or Adobe Spark to design visually appealing graphics and images for your blog.
Conclusion
Planning and scheduling posts in advance are two of the most important factors in blog success. Consistently delivering high-quality content that resonates with your readers is possible if you take the time to define your goals, research your audience, and develop a detailed content plan. Mastering content scheduling guarantees that your audience sees your pieces when it is most receptive. Keep in mind that blogging requires time and work, so stick to your content schedule and goal. Your blogging goals can be realized if you consistently provide high-quality content and interact with your followers.