Are you looking for ways to increase visibility, drive a steady stream of leads and deliver results in a specific industrial sector? Effective marketing is essential for any business to succeed. Crafting an effective industrial marketing strategy can help your organization stand out from the competition, attract new customers and retain existing ones. Read on to discover what it takes to build an attractive campaign that resonates with your target audience.
In this blog post, we'll provide you with valuable tips to create a successful industrial marketing strategy that will get results.
What is Industrial Marketing?
Industrial marketing or B2B marketing is a branch of marketing that focuses on selling products or services to businesses and vendors. It requires an understanding of both these technical aspects of the product being sold and the non-technical factors associated with business decisions. Industrial marketers use tactics such as market research, pricing strategies, distribution plans, advertising campaigns, and direct mail campaigns to reach their target audiences.
Why is Industrial Marketing Important?
Industrial marketing is an essential element of success for any business, large or small. Industrial markets are highly specialized and require a deep understanding of different customer needs, preferences, and buying behaviors of customers in that market. Companies must be able to identify and assess the unique needs of their industrial customers to create products and services to meet those needs.
5 Tips to a Successful Industrial Marketing Strategy
Embrace a Multi-Channel Approach
Industrial marketing strategies should involve multi-channel tactics, which means utilizing multiple platforms and channels to reach your target audience. A multi-channel approach can help you create an integrated strategy that engages customers and drives sales. This type of approach requires careful planning, a thorough understanding of the customer journey, and execution across all channels.
First, you must identify the channels and platforms that will be used for your strategy. Decide which areas need attention most, such as search engine optimization (SEO) or content marketing. Research best practices to craft an effective message across each channel. For example, if you are focusing on SEO, research keyword trends and write content accordingly. Use the same approach when writing content for social media, email marketing, and other channels.
Once you have identified your channels and created content, focus on implementation. Set up tracking systems to measure success. If one channel is outperforming others, consider refocusing efforts to maximize ROI. Determine which types of activities are driving conversions and adjust your strategy accordingly.
Be sure to test and refine your multi-channel approach. Take note of which tactics are working, and adjust them as needed. By continually testing and refining your strategy, you can ensure that you are maximizing its potential and gaining the greatest ROI possible.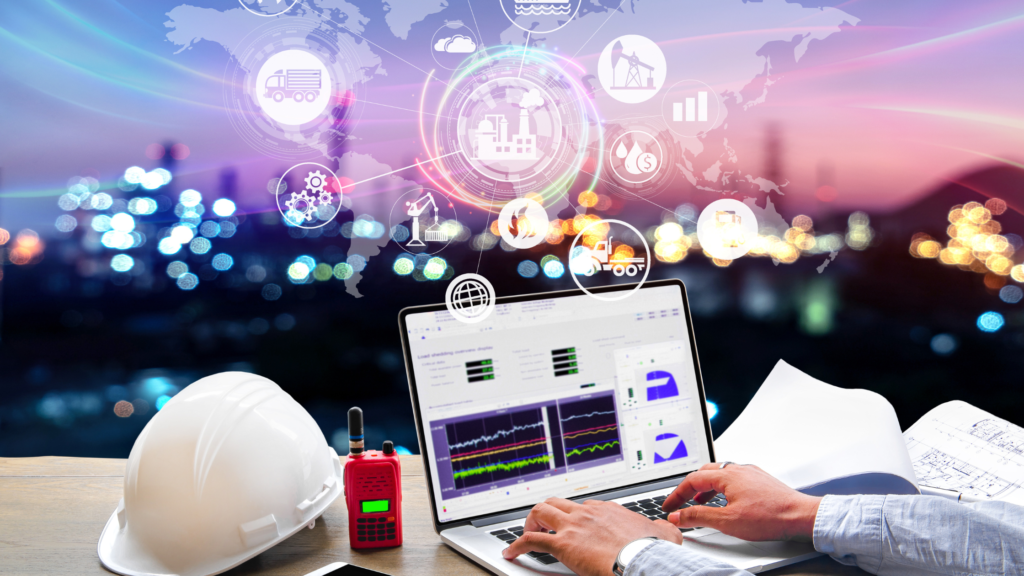 Customer Data Quality Precedes Success
Industrial marketing, like any other form of marketing, relies heavily on data. Accurate and up-to-date customer data is essential for successful industrial marketing strategies because it enables marketers to target the right customers and create more tailored campaigns. With this in mind, companies must prioritize data quality before launching their industrial marketing initiatives.
Poorly managed customer data can lead to a decrease in lead conversion and sales, as well as an increase in marketing costs. To ensure that industrial marketing campaigns are successful, companies should invest in quality data management systems and processes to ensure the accuracy of their data. That includes regularly verifying customer information, validating addresses and contact information, and keeping track of customer interactions across all channels.
Create Valuable Resources for Your Customers
Industrial marketing is about building relationships and providing value to customers. It requires an in-depth understanding of their needs and how your products or services can meet needs. The key to successful industrial marketing is leveraging resources Tangible and Intangible create value for your customers.
Additionally, industrial marketers should focus on condition personalization to customers through personalized emails and newsletters. For example, you can use customer data to create targeted campaigns specifically for an individual or group of customers with similar needs.
Merge Traditional Ads & Networking with Digital
Industrial marketing has come a long way and today, businesses have the opportunity to combine traditional methods like advertising, direct mail, public relations, and networking with digital strategies such as SEO, content marketing, and social media. When combined effectively, these tactics can be used to reach new customers, build relationships with existing customers, increase sales leads, and develop brand recognition.
One of the most successful strategies for industrial marketing is to use a mix of traditional and digital methods. For example, businesses can create content that is both informative and visually appealing, then promote it on their website, in print ads, and across social media channels. That helps customers find the information they need when searching online and also helps to build brand awareness.
Set Up Reporting & Establish Metrics & Goals
When it comes to successful industrial marketing, setting up, reporting, and establishing metrics and goals is essential. Reports help businesses measure the success of their initiatives and identify areas for improvement. Metrics provide a reliable way to measure progress towards specific targets, such as increasing website traffic or converting leads into sales. Finally, setting clear goals helps keep teams focused on the right tasks and motivated to achieve the desired results. It is crucial to create reports, metrics, and goals that are smooth with your overall business objectives. That could mean tracking leads generated by campaigns or looking at website performance analytics over time.
Creating an effective industrial marketing strategy takes time, effort, and knowledge. With the help of these tips, your industrial business should be well on its way to success. Don't forget that digital marketing is ever-changing, and you want to stay up-to-date with the latest trends to stay ahead of the competition. Be sure to measure your results and adjust where necessary to reach the intended goals. Though it may seem daunting, remember that a powerful Industrial Marketing Strategy will pay off in the long run, helping you attract more leads and resulting in increased profits for your business. All of this combined creates a solid foundation for long-term growth for any successful industrial business.