Customer service automation implementation is essential for boosting the productivity of any business. It supports increased customer service productivity by minimizing human errors, reducing high call volumes, and speeding up the approval processes. Sometimes, you can enhance user experience with suitable customer service automation tools. However, it's imperative to execute customer support automation modern and effectively. Automation can generate many seemingly aimless queries with unproductive responses when misused. In this article, we will explore tips on how to get the most out of customer service automation. 
What is Customer Service Automation?
Customer service automation enhances customer support operations by incorporating partial or full automation. This predominantly entails using automation tools like chatbots, virtual assistants, self-service portals, and automated ticketing systems. By automating repetitive and routine tasks, support teams can allocate more attention to intricate and high-priority matters, ultimately boosting the overall efficiency of the customer service department. Furthermore, customer support automation empowers businesses to assist customers at any hour, guaranteeing a continuous and smooth customer experience while nurturing brand loyalty.
Get Most Out of Customer Service Automation:
The concept of customer service automation elicits diverse responses depending on the individuals you engage with. Call centre agents might welcome customer service automation tools to relieve them of tiresome and monotonous tasks. Yet, they may also view automation as a potential challenge to their job security. On the other hand, customers appreciate receiving prompt and useful responses without human intervention. However, when chatbots or self-service portals falter, customers may express frustration with these solutions. Below, we explain how to get the most out of customer service automation:
Use Auto-Responders
One of the most straightforward methods for getting the most out of customer service automation involves the utilization of auto-responders. These automatic responses promptly address customer inquiries, even when your human support agents are unavailable. Tailoring these auto-responders to suit your business's specific needs is a breeze. Whether you want to deploy them exclusively during after-hours or holidays when your team is out of reach, it's easily achievable. What's more, intelligent auto-responders can be programmed to trigger specific templates based on the content of a customer's message. For instance, if a customer inquires about returning a product, they can receive an auto-responder containing your comprehensive return policy, frequently asked questions about returns and more.
Trigger Follow-Up Emails and Reminders
Automation offers more than the convenience of sending automatic responses to customer inquiries. It can also be employed to initiate follow-up emails and reminders. For instance, why manually compose messages like orders shipped or delivered when customer service tools can accurately and automatically dispatch these updates? For example, you can configure emails to be sent automatically when customers leave an item in their shopping cart, encouraging them to complete their purchase. Additionally, you can set up automated emails after customer interactions or transactions to solicit feedback or check if further assistance is required. Utilize our Outreach feature to turn positive sales and support experiences into great reviews.
Ask for Feedback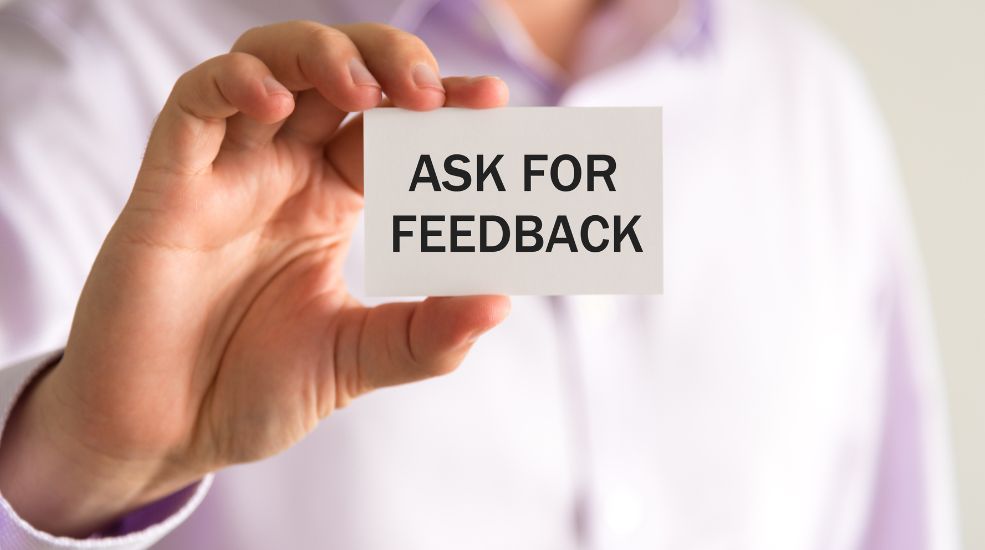 Consider its utility in soliciting feedback to maximize the benefits of your customer service automation. Requesting feedback allows you to gather valuable information for enhancing your customer service processes and various facets of your business. Automated surveys and chatbot-driven forms offer several advantages, as they operate efficiently without human intervention and cost less. They also provide insights into the customer's sentiments regarding the interaction and your brand. For instance, if a user rates their experience with just one star, this can trigger a follow-up call or email from a customer service representative. Insights from those who have experienced subpar service can be invaluable in refining your customer service automation.
Review Your Performance
Automating customer service is a complex task that demands continuous refinement. As your customer base grows, you'll inevitably encounter more issues requiring automation adjustments. The most effective approach to enhance your customer service automation involves ongoing performance evaluation. Keeping your resources up to date is essential, as customers prefer not to receive outdated or unhelpful materials. You should analyze the success rates of your automated messages and determine when a human touch is required. Monitoring popular search queries and assessing those with no search results can offer valuable insights into the efficiency of your customer service automation. Another crucial metric for evaluating your performance is tracking customer complaints.
Create Messages Link To Helpful Resources
Another effective approach to maximizing customer service automation's benefits is integrating automated messages with valuable resources. However, ensuring that your resources remain accurate, current, and pertinent is essential. If your resources fall short in these aspects, your customers may become frustrated. Conducting periodic audits is highly recommended to maintain the quality of your helpful resources. This process enables the identification and updating of any articles requiring revisions. Web-accessibility services can help monitor your website for content needing revision to streamline the process and enhance its effectiveness. Incorporating video content is also a valuable strategy. Video content is engaging, widely popular, and can offer interactive elements.
Use Automation Across Multiple Channels
Your customer service automation should extend across multiple channels, not be confined to a single one. It should span various platforms, like your company website, social media, and live chats. Businesses typically serve customers of diverse ages and demographics, and by offering multiple channels, you can accommodate varying preferences. However, it's essential to establish systems for tracking customer service inquiries across these multiple channels. The goal is to avoid frustrating customers by providing them with a chatbot incapable of handling their complex queries. Always offer the option to connect with a human agent through live chat or phone when automated resources fall short. Your customer service chatbot must possess the sophistication to guide users to the appropriate resources.
Last Words
Properly utilized, customer service automation offers numerous advantages for your overall customer experience. It can alleviate the workload on your customer service team, expedite processes by minimizing human interactions, and enhance the customer service experience by incorporating resources such as videos. Seeking feedback is crucial, as it provides valuable insights to enhance your customer service automation. Crafting messages connecting users to resources effectively leverages automation, enabling users to resolve their queries without direct interaction with your customer support team. In conclusion, remember to assess and improve your performance in this regard regularly.