Data analytics evaluation in digital campaigns is crucial in digital marketing campaigns. Every strategic, creative, and marketing investment is tied to it. Data analytics is essential in a world where consumers leave a digital imprint with every click, like, and buy. It helps marketers understand customer behavior, preferences, and trends into actionable information. These insights optimize digital efforts to reach target consumers, maximize ROI, and meet corporate goals. This detailed guide examines data analytics' vital role in digital campaigns. Welcome to data-driven digital marketing, where data-driven decisions determine success.
Understanding Data Analytics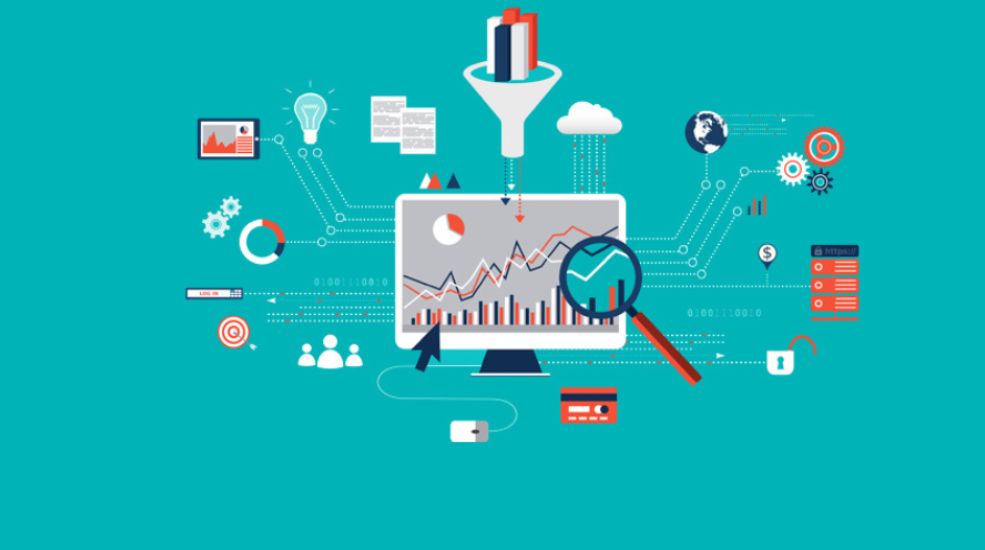 Data analytics examines, cleans, transforms, and interprets data to find patterns, make conclusions, and aid decision-making. Digital marketers collect and analyze data to understand customer behavior, campaign performance, and market trends.
The Importance of Data Analytics in Digital Campaigns
Audience Insights
One of the main benefits of data analytics in digital marketing is extensive audience insights. Create complete buyer personas by studying demographics, interests, and online behavior. These personas help you understand your audience's pain points, preferences, and needs, allowing you to effectively tailor your campaigns to resonate with them.
Performance Tracking
Digital campaigns are tracked in real-time using data analytics. You may track CTR, conversion, bounce, and other KPIs. This data lets you evaluate your efforts and make quick changes.
Content Optimization
Digital marketing is all about content, and data analytics helps optimize your plan. Improve your content generation by studying which forms of material work best and resonate with your audience. This guarantees you create engaging, conversion-driven content.
Personalization
Personalization is a key trend in digital marketing, and data analytics is at its core. Your audience may receive highly tailored information and offers by studying user behavior and preferences. Personalization boosts user engagement and conversion rates because customers respond to communications that match their interests and requirements.
Budget Allocation
Social networking, SEO, PPC, email marketing, and more are common avenues for digital marketing initiatives. Data analytics shows you which channels work best. This information allows you to allocate your marketing budget more effectively, investing in the channels that drive the highest ROI.
Competitive Analysis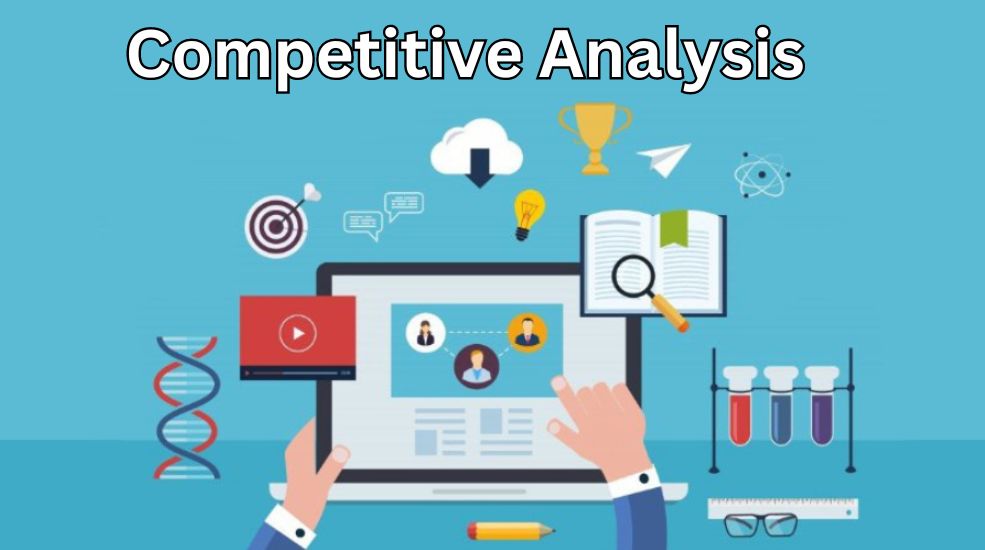 Data analytics also enables you to monitor your competitors' digital marketing efforts. By analyzing their online presence, social media engagement, and content strategies, you can identify opportunities and gaps in the market. This competitive intelligence informs your own digital campaigns and helps you stay ahead in the industry.
A/B Testing
A/B testing, also known as split testing, is a technique that involves creating two versions of a marketing element (e.g., a webpage, email, or ad) and testing them against each other to determine which performs better. It provides the insights needed to conduct A/B tests effectively. You can optimize your campaigns for maximum impact by experimenting with different elements.
ROI Measurement
Digital marketing campaigns succeed or fail by ROI. Data analytics lets you reliably track and assess marketing ROI. You can attribute conversions and revenue to specific campaigns, channels, and even individual ads. This data-driven approach helps you allocate resources to the most profitable strategies.
Tools and Technologies for Data Analytics in Digital Marketing
Data analytics requires a rich ecosystem of tools and technologies to gather, process, analyze, and display data. Businesses utilize the following tools and technology to use data analytics:
Google Analytics
Google Analytics is a ubiquitous and powerful web analytics tool offered by Google. It allows businesses to track website traffic, user behavior, and interactions. Google Analytics gives organizations vital website performance analytics.
Benefits: Google Analytics tracks page visits, bounce rates, conversion rates, and more. Audience segmentation, e-commerce monitoring, and Google connection are also available.
How to Use: To leverage Google Analytics, businesses need to install the tracking code on their website. They can then access the Google Analytics dashboard to view reports, set up goals, and track specific user journeys.
Social Media Analytics
Social media sites offer analytics tools to evaluate postings, marketing, and audience participation. Facebook Insights, Twitter Analytics, and Instagram Insights.
Benefits: Social media analytics tools measure likes, shares, comments, reach, and engagement. They assist firms in understanding social media users' interests and behavior.
How to Use: To access social media analytics, businesses typically need to have business accounts or pages on social platforms. They can then navigate to the respective analytics sections to view reports and metrics.
Email Marketing Analytics
Email marketing platforms, such as Mailchimp, Constant Contact, and HubSpot, provide analytics tools for tracking the performance of email campaigns. These tools offer data on metrics like open rates, click-through rates, and subscriber behavior.
Benefits: Email marketing analytics help businesses assess the effectiveness of their email campaigns. They allow for A/B testing, personalized recommendations, and audience segmentation based on email interactions.
How to Use: Businesses must use an email marketing platform with analytics features. They can then access these features to view email campaign reports, analyze subscriber behavior, and make data-driven improvements.
Challenges in Data Analytics
While data analytics offers immense benefits in digital marketing, it also comes with its fair share of challenges:
Data Privacy: With increased scrutiny of data privacy laws, such as GDPR and CCPA, marketers must navigate a complex compliance landscape while still utilizing customer data effectively.
Data Integration: Marketers often use multiple tools and platforms, which can lead to data fragmentation. Integrating data sources for a unified view can be challenging.
Data Quality: Inaccurate or incomplete data can lead to flawed insights and decision-making. Maintaining data quality is crucial for reliable analytics.
Interpreting Data: Analyzing data is not enough; understanding what the data means and how to take action based on insights is equally important.
Talent Gap: Finding professionals skilled and interpretation can be challenging, as there is a growing demand for data-savvy marketers.

Conclusion:
After reviewing this critical topic, data-driven decision-making is the foundation of effective marketing strategies. Businesses may target and tailor information using data analytics to understand their audience's tastes, habits, and trends. It allows continual optimization, ensuring marketing expenditures are well spent. In our data-driven world, analytics is essential. Those who evaluate data analytics obtain a competitive edge, higher ROI, and better customer experiences. Successful digital campaigns adapt, tweak, and innovate depending on data. Remember that data analytics is constantly changing. Be interested, knowledgeable, and flexible. Doing so will help you grow and lead in the changing digital world. Keep data-driven insights coming, and watch your digital initiatives fly.