Social networks are constantly evolving, as a result, it has become difficult for small business owners to establish their presence on Social Media. Corporate giants hire a team of professionals to take care of their social media presence, unfortunately for small business owners, such services cost a lot of money. If you are a business owner who cannot afford such services, don't worry, we have you covered, in this article, we have enlisted all the major Do's and Don'ts of Social Media in an easy to understand manner.
So.. Let's dive in directly into "What to do" and "What not to do" on Social Media.
The Do's of Social Media
1. Create Professional and Detailed Social Media Profiles
This is the most basic but vital step for any business owner planning to establish his business on social media. An incomplete profile appears extremely unprofessional, hence it is vital that you complete your profile with all details relevant to your business. Make sure your profile username/handle identifies with your business, write a detailed "About" section letting the users know what your business is all about. Use your business logo/banners on the account, list your website, contact details, working hours and make sure this information is easily accessible on your profile. Setting up your profile takes just a few minutes to complete, but it is necessary in order to create a positive and lasting impression on your clients.
2. Managing Relationships on Social Media
The purpose of businesses establishing themselves on Social Media is to stay in touch with existing clients as well as to expand their client base. In order to maintain a healthy relationship with your clients, it is necessary to engage with them on a regular basis. A business which engages with its followers by regularly posting high-quality content grows exponentially on Social Media platforms. It goes without saying that the content should be relevant to your audience, so that you get maximum shares/likes which would result in higher reach and more exposure for your social media account.
3. Interacting with your Audience on Social Media
Posting regular content on your social media accounts is a good starting point, but interacting with the audience is also very important. Keep an eye out for the comments/posts made by your audience and respond to them in a friendly manner. A business which responds to its audience builds long-term connections with much ease. If your audience has any queries or concerns, make sure to address them in a friendly and helpful manner. Use your social media account as a tool to build strong connections with your audience.
4. Using Media to your Advantage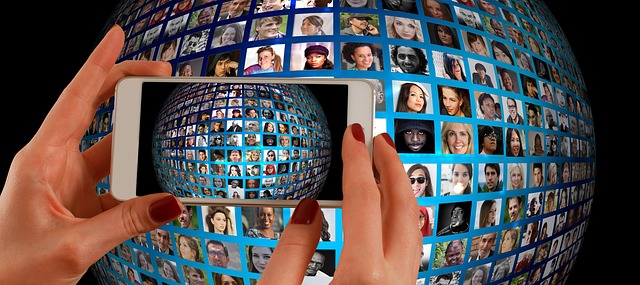 The attention span of an average individual is very limited, you should keep that in mind while creating content for your social media account. Use images/illustrations or videos in order to convey your message clearly. People are more likely to interact with and share content which has Images and Videos when compared with content that contains plain text. Use high-quality Images and videos to put across your message. Remember, too many posts are made on Social Media every moment, so use this trick wisely in order to grab your audience's attention.
5. Be Consistent Across Platforms
Your brand's identity should be consistent across all platforms. A brand which is consistent across all social media platforms is easier to find and follow for the audience. Establish a clear vision of your brand before setting up the accounts across different social media platforms. You should use the same username/handles as well as logos and banners across all platforms. This will help your followers in finding you on all platforms without much hassle. Over and above this, it is advisable to list all your social media profiles on every social media profile.
6. Transparency is Vital
Be transparent with your audience, it helps in building long-term relationships. If you receive criticism for any reason whatsoever, interact with those criticising you, try to understand the issue and resolve it. Ignoring comments/posts or deleting them is not a good way to handle criticism and can adversely affect the reputation of your business on social media. You would be amazed at how critics can turn into avid followers of your brand if their concerns are addressed and resolved in a friendly manner.
7. Post the Right Content on the Right Platform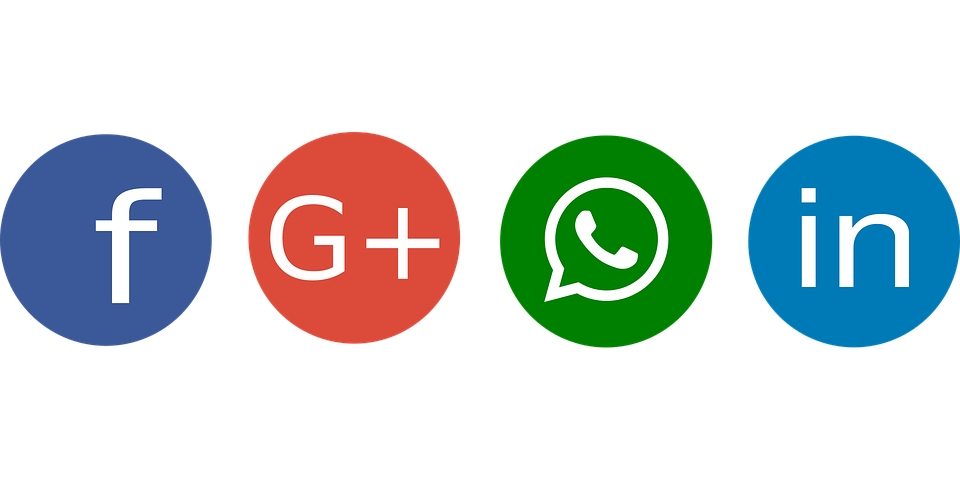 Different social media platforms have the different audience. In order to succeed across social media platforms, you must be aware of the audience that you are interacting with. Platforms like Facebook, Google+ are suited for casual engagement. LinkedIn is industry focused, hence it is an ideal place for you to reach out to other business professionals. Twitter is built for short and rapid conversations between both businesses and individuals. A Platform like Instagram is a place for casual interaction and can be used to reach out to a huge audience with the help of Illustrations and short videos.
8. Credit the Original Author
At times when you find something relevant to your audience and wish to share it with them, remember to credit the original Author. This is both ethical and beneficial to your business's image on social media platform. No author likes their content being shared without giving credit to them, and it is also unfair to the content creator. This can also help your business in building good connections with Authors in your field. Which will definitely come in handy whenever you need some original content for your business.
9. Keep it Fun and Build Conversations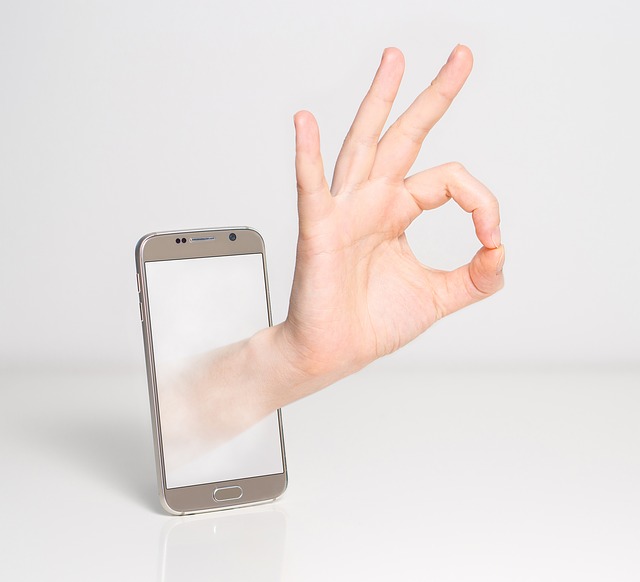 Managing a Social Media Business account doesn't have to be boring. A little bit of humor helps every now and then so that your audience doesn't get bored with only Business related posts. Experiment with humorous posts relevant to your business, talk about current topics, ask your audience for their opinions. Build conversations with your audience, connect with them on a personal level. If you are having fun managing your social media account, there is a very high chance that your audience is also enjoying it.
So now that we have the Do's covered, Let's jump into the Don'ts!
Don'ts of Social Media
1. Avoid making Grammatical and Spelling Errors
Social Media is filled with Grammar Nazis, and they take pride in correcting grammatical as well as Spelling errors made by others. In order to avoid getting attacked by Grammar Nazis, make sure to prepare your posts in advance. Don't post content in haste, always review it, or get someone to proofread it, before posting to find any obvious spelling or grammatical errors before publishing. A simple grammatical or spelling error can reduce your credibility on Social Media.
2. Avoid using "ALL CAPS"
When we want someone to pay more attention to a particular content, we use ALL CAPS, which implies that we use capital letters for the entire word. Although your intentions behind the use of All Caps might be justified, but using it to form Sentences with all capital letters can come out as offensive or indicate that you're upset about something. Such usage can lead to misunderstandings and may end up conveying a negative message altogether. Avoid using it or you might end up upsetting your audience.
3. Focus on Quality, not on Quantity
Although it is good to interact with your audience via posts, but it is not advisable to overdo it. The number of posts you should make can vary depending on the platform that you're using, on Twitter, it's perfectly fine to tweet a dozen times in a day, but on Facebook and LinkedIn, try to keep the number down to One or Two posts a day. Publish posts with gaps, at times when your audience is most actively online in order to achieve maximum reach without annoying your audience too much.
4. Don't Repeat your Posts
It is really annoying for the audience to see the same exact posts being shared multiple times on the same platform. Although you could get away with sharing it on twitter a couple of times, but on sites like Facebook and LinkedIn, it's a Big No No. If you wish to convey the same message to your audience, be a little creative, re-do the post, and then post after giving it a fresh look.
5. Don't Buy Followers
Although it is painful to start from Zero followers on any social media platform, it is strictly advisable not to buy fake followers from services which offer fake/spam accounts as followers. A limited number of Real followers are far better than a lot of fake followers. The disadvantage of having fake followers is that you will end up posting content to an audience which does not exist, they are just bots, they don't read your content or like it, or will ever be your clients. A relatively smaller but Real audience will interact with your posts and help you grow organically. You can even opt for paid campaigns if you wish to accelerate your progress.
6. Don't talk about Politics on Social Media
At times you might feel the urge to share your opinion on politics with your audience, but you must remember, that your audience is following your business, not your political affiliation. Your audience may consist of a lot of people who would disagree with you, which might lead to a lot of negativity in the Posts/Comments or even Direct Messaging section of your business profile. Apart from the amount of hate that it might generate towards you, there is a high chance that you would lose that audience forever. Hence in the best interest of your business, don't talk about politics on any of your social media accounts.
7. Don't beg for Likes and Shares
Many accounts on social media tend to beg their friends or audience to Like and Share their posts on Social media. Such acts are highly unprofessional. If you wish to get good number of likes and shares on your content, make sure you create content that resonates with your audience. If the audience or your friends like what you have posted, they will automatically like and share it, you won't have to ask them to do so. So concentrate on quality content, and stop asking for favors.
8. Know about Bots and Spam
Being able to recognize bot accounts or spam accounts help you in moderating the comments section of your social media feed. What are bots? They are fake accounts, created with the help of software, they are programmed to do specific tasks like follow or like or comment pre-written text on random posts. They are usually pretty easy to identify, one look at their social media account gives you enough information to judge whether the account belongs to a real person, or is it a fake bot account created to spam some random comments. You should block and remove such accounts and report them to the social media platforms.
You should also keep in mind not to spam other social media accounts with your comments and posts, it might get flagged as spam and you might end up getting blocked from posting and commenting on the platform.
9. #Avoid #using #Hashtags #Excessively
Last but not the least, you should use Hashtags responsibly. We use hashtags on social media platforms in order to connect our post with all the other posts on a particular topic. Using too many hashtags, or rather abuse of hashtags can appear as spam, and on some social media platforms, it can result in a temporary blocking or banning of the account. Try to use one or two hashtags that are most relevant to your post, so that you can get more exposure for those tags and your posts don't appear like spam. Excessive usage of Hashtags might also have an adverse effect on your audience, as it appears highly unprofessional.
That's it, now you prepared to launch your business on the social media platform. Keep all these Do's and Don'ts in mind and Enjoy growing your online presence.