Nowadays, having a website is essential for any business to keep up with competitors and stay ahead of the game. Keeping up with the latest trends in your industry will allow you to achieve outstanding growth. A trend is so much beyond just being a form of fashion or collective actions endorsed by the public for some time. It's far more meaningful than that.
If your website is outdated, you could be missing out on valuable leads and sales. In this brief article, we'll provide effective tips to modernize your website so you can stay ahead of the curve in 2023. By following these tips, you can ensure that your website is up-to-date with the latest trends and technologies. Don't miss out – read on to learn more.
Update all the Previous Informative articles:
The most important tip for modernizing your website in 2023 is to update all of the old, outdated articles and blog content on your site. If you're still posting articles from years ago, chances are that the information is no longer relevant or accurate. Updating these articles with fresh content will help keep your website current and give visitors the most up-to-date information.
Many of the articles contain the facts and figures of the time in which we write them, but the figures are always changing throughout the year. Every year there are new facts, figures and information about the current market. It's important to update all the articles in order to ensure that visitors are getting accurate and up-to-date information from your website.
Use Responsive Design:
Responsive design is one of the top trends for website design today, and it's only getting more popular. Responsive design allows your website to adjust its layout and content depending on the device that is accessing it. This ensures that no matter what type of device a visitor is using, they will be able to view your website correctly and easily.
You should ensure to use a responsive design by which all visitors have the best experience possible when visiting your website – no matter what type of device they're using.
Speedup Your Website: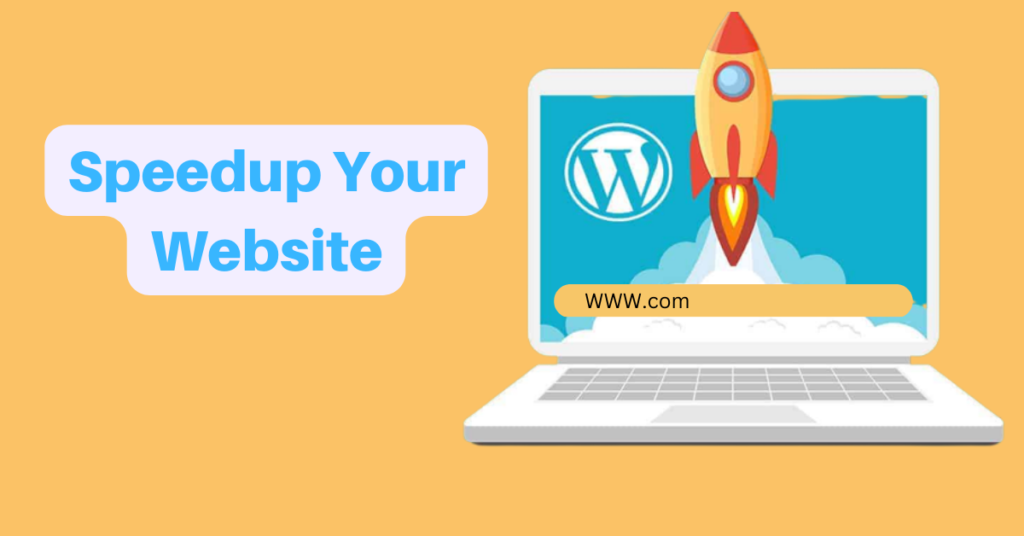 In our present day, individuals are always striving for speedier experiences; and keeping in mind this goal, Google is now assessing websites on the basis of their page velocity when it comes to search engine optimization.
Ultra-fast loading times have been a critical factor in user experience and search engine optimization for years, and it is more vital than ever for websites that want to rank higher and generate maximum conversions. One of the most essential web design standards you must prioritize is fast page load time if your website wants to stand out from the competition.
Be Bold with Typography:
Typography is a critical element in designing modern websites. Bold typefaces are especially popular right now, as they create a sense of impact and urgency that resonates with visitors. Using bold typography also allows you to make your content stand out more and draw attention to the important parts of your website.
You should experiment with different fonts and colors to create a unique visual style that reflects your brand. Don't be afraid to mix and match colors, fonts, and sizes in order to create a custom look for your website.
Illustrations:
It is important to make your website visually attractive. Using illustrations and graphics can help grab the attention of visitors, as well as add personality to your website.
Illustrations are a great way to bring life and vibrancy to your website while also conveying messages in a more interesting way than text alone. When used correctly, illustrations can also help break up long blocks of text, making it easier for readers to digest information.
Stand out from the crowd by ditching cheesy, staged employee photos and personalizing your website with illustrations that are bursting with brand colors. Capture attention, inject personality into a site design, and deliver exactly what you want to express in an unmistakable way – all through detailed custom graphics.
Utilize Video Content:
Video content is becoming increasingly popular, and it's a great way to engage visitors on your website. Videos can be used to explain complex topics in an easy-to-understand manner or simply provide entertainment to visitors.
Adding videos to your website can help provide a more interactive and engaging experience for users, which will in turn encourage them to stay on the page longer and explore other parts of the website. Videos can also be used as a great way to draw attention to new products or services that you're offering.
Use Quality Coding:
Quality coding is essential for any website that wants to be successful. Poorly coded websites can cause a number of issues, such as slow loading times, poor user experience, and difficulty in indexing by search engines.
It is essential to coding your website precisely, as search engines and social media sites will only scrutinize the coding. The speed at which it loads heavily influences visitors' decisions, making all the difference between a site that convinces them to stay or one that scares them away. If you want successful conversions, then well-crafted code must be your priority.
Aesthetic Picks:
When it comes to designing modern websites, aesthetics are key. The look and feel of your website can play a major role in determining the success of your website. Aesthetics includes everything from colors to fonts and images; all elements that contribute to the overall look and feel of a website.
Choose colors and font styles carefully, as they will help create the desired look and feel for your website. You can also use images to add a unique touch to your website; make sure these images serve an aesthetic purpose and are not just there for "filler" content.
GIFs as graphics:
GIFs are an increasingly popular type of content used to make websites more dynamic and engaging. GIFs can be used to convey complex messages in a simple way, as well as add humor or visual interest to your website.
Using GIFs can help express more emotion than previously possible, and they're often more eye-catching than static images. They can be used as a great way to draw attention to certain elements of your website, such as buttons or headlines.
Overall, GIFs are an effective way to make your website stand out and give it an interesting twist that visitors won't easily forget.
Final Verdict:
When it comes to website design, there is no one-size-fits-all approach. The most successful websites will be those that have taken the time and effort to carefully choose their design elements, such as illustrations, video content, quality coding, and aesthetic picks like colors and fonts.
By taking the necessary steps to make sure your website looks great and is well-coded, you'll be able to create a website that stands out from the others and appeals to visitors.