Technology and global work dynamics have made remote teams work increasingly common. It provides freedom and access to more talent, but it requires excellent management to boost productivity, cooperation, and employee happiness. Luckily, you can construct a cohesive, high-performing remote team with the correct methods and technologies.
Here, we will cover some successful strategies to manage remote teams, making the process less frightening and more approachable. We cover everything you need to succeed in remote team management, from communication to project management tools to team-building. Let's learn how to lead a remote team to success.
How can remote teams be managed effectively?
Effectively managing remote teams requires a strategic approach that prioritizes communication, collaboration, and productivity.
Firstly, establish clear expectations, goals, and performance metrics to provide remote employees with a strong sense of purpose and direction.
Secondly, leverage technology to facilitate seamless communication. Employ video conferencing, messaging apps, and project management tools to foster regular interactions, virtual meetings, and progress tracking.
Thirdly, trust your team. Avoid micromanagement and instead focus on outcomes. Grant autonomy and encourage self-discipline while remaining accessible for support and guidance.
Fourthly, maintain a strong company culture by organizing virtual team-building activities, training, and opportunities for social interaction.
Lastly, adapt to individual needs. Recognize that remote work situations vary and tailor support accordingly, ensuring work-life balance and mental well-being.
The implementation of these remote teams strategies can thrive, stay motivated, and contribute effectively to the organization's success.
1: Clear Communication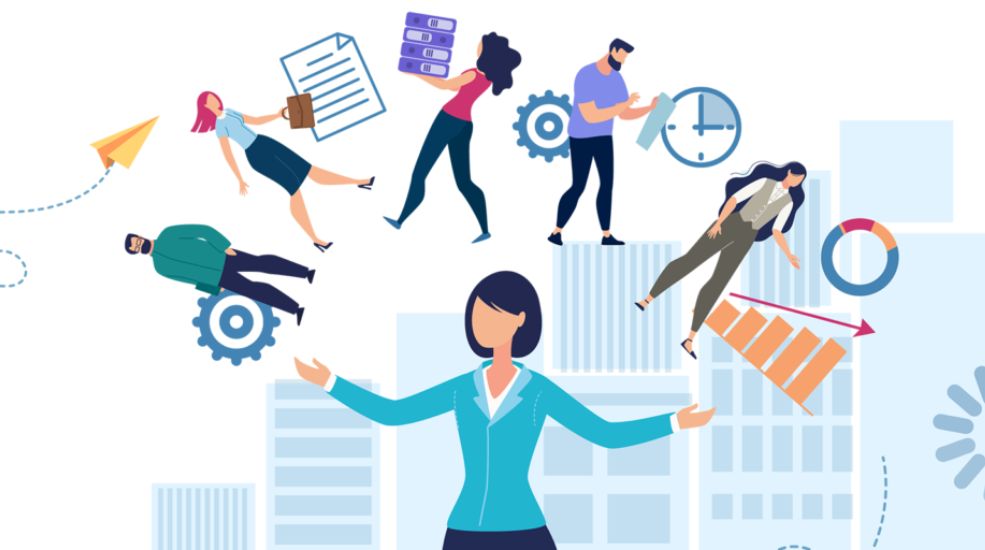 At the heart of managing remote teams is the need for impeccable communication. Establishing transparent communication channels is critical. Tools like Slack, Zoom, or Microsoft Teams can facilitate real-time discussions, while regular video meetings help maintain a sense of connection and alignment among team members.
However, it's equally important to incorporate asynchronous communication tools, like email or project management platforms, for tasks that don't require immediate responses. This enables team members to focus deeply on their work while staying informed about essential updates.
2: Set Clear Expectations
Remote team members thrive when they have clear guidelines and expectations. Defining roles, responsibilities, and objectives is paramount. Every team member should have a comprehensive understanding of their tasks and deadlines.
Clarity not only eliminates confusion but also promotes accountability. Leveraging project management tools to outline project timelines and milestones can provide a visual roadmap for the entire team, making it easier to track progress and anticipate potential bottlenecks.
3: Flexibility Matters
The beauty of remote work lies in its flexibility. Acknowledge the diverse nature of your remote team, including different time zones and working hours. Encourage flexibility in work schedules, allowing team members to accommodate personal needs and family obligations.
By empowering team members to balance work and life effectively, you promote their overall well-being and job satisfaction.
4: Utilize Technology Manage Remote Teams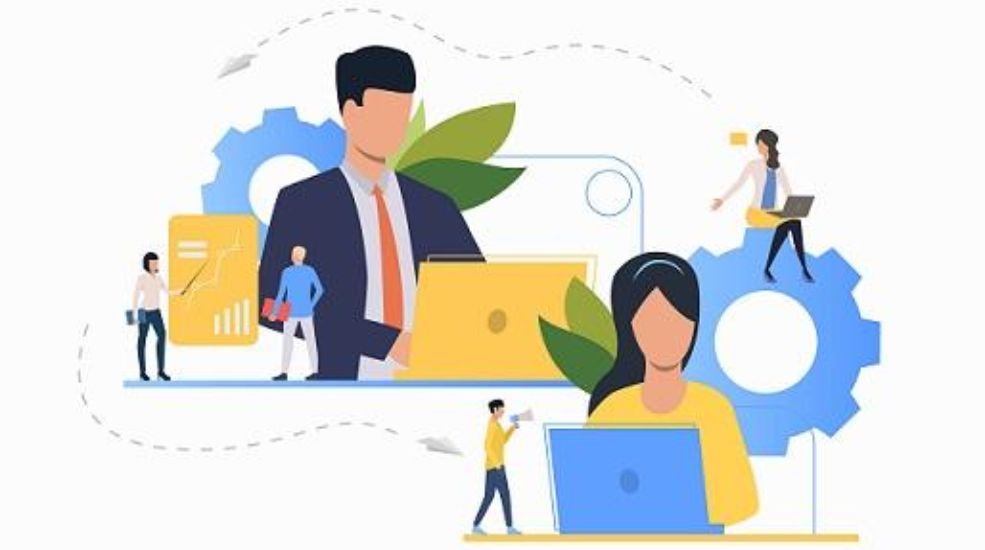 A robust technology stack is the backbone of successful remote work. Project management tools such as Trello or Asana allow teams to streamline processes and monitor progress efficiently. Collaboration tools like Google Workspace or Microsoft Office 365 facilitate seamless document sharing and real-time collaboration.
Ensuring that your team has access to the right technology promotes productivity and ensures that remote work is as efficient as possible.
5: Regular Check-Ins
It is imperative to keep a personal connection with team members who are working remotely. Regular individual meetings offer valuable opportunities to share feedback, discuss concerns, and extend assistance. These interactions are not only about discussing tasks but also about ensuring that remote team members feel valued and connected to the organization. By taking the time to engage individually, you strengthen the bonds within your team.
6: Goal-Oriented Approach
Effective remote team management focuses on outcomes rather than hours worked. Clearly defined goals and results take center stage. Encourage autonomy among team members, trusting them to manage their time effectively. This approach not only empowers your team but also fosters motivation and productivity.
Remote team members are more likely to excel when they have a sense of ownership over their work and can see the direct impact they make.
7: Remote Work Policies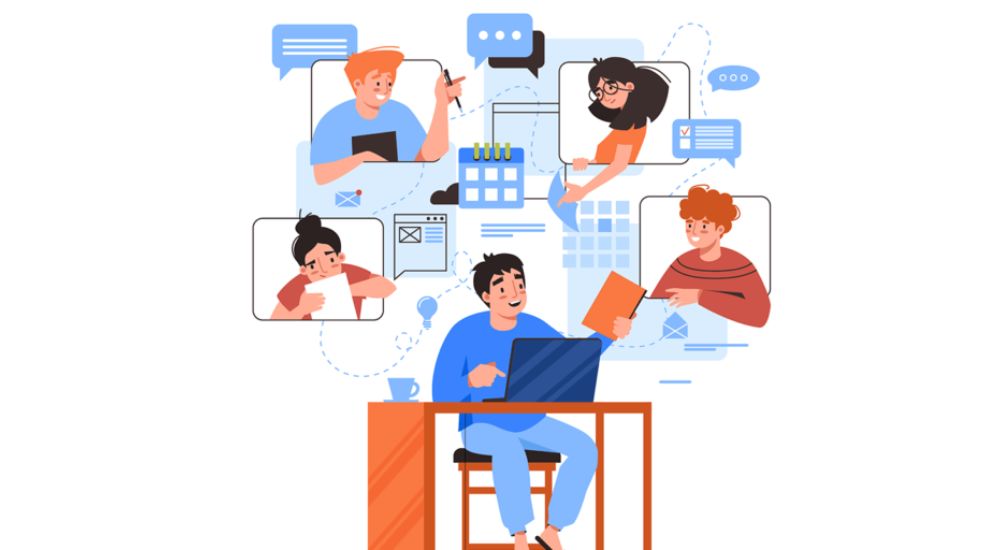 Comprehensive remote work policies ensure consistency, security, and compliance across the organization. These policies should address cybersecurity, data protection, and a code of conduct for remote team members.
You create a structured framework that remote team members can rely on, ultimately enhancing their productivity and job satisfaction after establishing clear guidelines and expectations,.
8: Training and Development
The allocation of resources towards the training and development of remote team members is imperative for their personal and professional advancement, as well as the overall prosperity of the firm. Online courses, webinars, and workshops provide individuals with advantageous prospects to augment their professional aptitude.
You empower your remote team to stay competitive and motivated by providing access to relevant learning resources.
9: Employee Wellbeing
The health and happiness of your distributed workforce must be a key concern. Ensuring the welfare of distant team members should be seen as the highest priority. Enhance work-life equilibrium by implementing flexible scheduling arrangements and fostering a culture that encourages employees to detach from work obligations outside of designated working hours.
The implementation of mental health assistance and wellness activities has the potential to make a substantial contribution to the overall well-being and satisfaction of a remote workforce. When remote team members feel supported and valued, their job satisfaction and productivity soar.
10: Team Building
Building a sense of camaraderie among remote team members is vital. Virtual team-building activities can go a long way in strengthening connections. These activities can range from virtual happy hours and online games to team challenges that foster collaboration and trust. Building a sense of community within your remote team enhances the team dynamic and contributes to a positive working environment.
Conclusion
An organization's capacity to manage a remote workforce depends on open communication, precise goals, adequate technology, and a commitment to staff satisfaction and well-being. If five key aspects are prioritized, remote work's benefits and hazards can be maximized. Giving remote workers the liberty, they need to succeed, promoting collaboration, and providing various professional development opportunities may produce a productive, happy, and well-connected staff. These strategies will always be needed to build and retain productive, remote teams that can boost an organization's bottom line, regardless of workplace changes.