A full Stack developer is an expert with knowledge in front-end and back-end web development. In other words, they have information and skills in multiple layers of the web development stack, such as database, server, client-side, and user interface.  Full stack development has become a popular career choice in the tech industry due to its versatility and wide range of skill sets.  It is essential to be aware of potential challenges before choosing a career as a stack developer.  Full stack development is undoubtedly a valuable skill set, but like any other profession or field, it has drawbacks or disadvantages. In this blog, we will explore the pros and cons of an entire stack development career.
Pros of Full Stack Development:
Here we discussed the pros or advantages of full stack development:
Flexibility
Full stack developers are like all-in-one packages. They have a broad understanding of multiple technologies, frameworks, and tools that help them handle different aspects of a project in a specified time. This versatility allows them to work independently and collaborate effectively with specialized developers, which makes them flexible and adjustable professionals. These qualities help them to build their strong professional connections or networks.
Enhanced Communication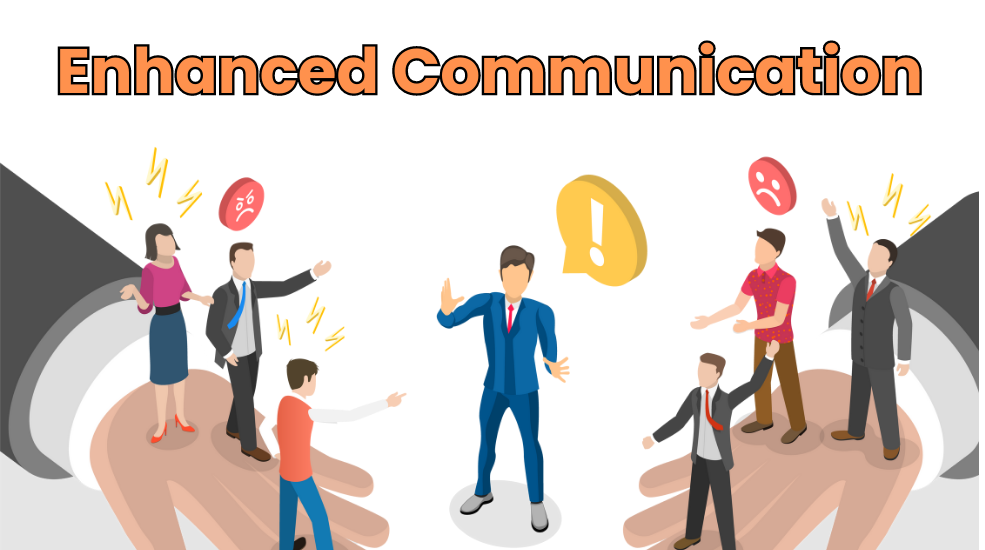 Full Stack developers are experts in front and back-end technologies that make them confident and respectable and can speak confidently. Full stack developers can effectively communicate and coordinate with various teams or individuals involved in a project. They have a wide-ranging understanding of each team's technical challenges, bridging the gap between stakeholders and ensuring smooth project progression.
Faster Problem Solving
Full stack developers possess a holistic view of the development process. This allows them to identify and solve issues efficiently, whether they arise on the front-end or back end. By considering the interdependencies between different components, full stack developers can troubleshoot problems more effectively, saving valuable time and effort.
Increase Multi-Tasking and Respect
For small-scale projects or startups with limited resources, hiring a full stack developer can be cost-effective that's why small business owner focus on hiring full stack developer that helps to increase their respect. A full stack developer can handle multiple tasks without the need for outsourcing or hiring additional specialists. This flexibility can be a significant advantage for businesses looking to quickly create and launch MVPs (Minimum Viable Products).
High Job Opportunities
There are several work chances for anyone with software and website development skills. Any firm or organization that wishes to broaden its customer base into the technology sector must employ web developers. The most critical positions among them are front-end, back-end, and particularly full stack engineers. Front-end components provide websites with a user-friendly interface, appealing aesthetics, and a wealth of content.
Cons of Full Stack Development:
Here we mentioned some drawbacks of full stack development that you should consider before choosing a career in full stock development:
Long Training Period
Full stack development requires proficiency in a wide range of technologies. It can be overwhelming for beginners to learn and master both front-end and back-end development simultaneously. The extensive learning curve may require extra time to acquire knowledge in various languages, frameworks, and tools.
Lack of Specialization
While full stack developers know multiple areas, their expertise may differ from that of specialized front-end or back-end developers. When faced with complex or technical tasks, a full stack developer may require additional support or allocate extra time to research and learn new techniques.
Time Constraints and Overload
Being responsible for both front-end and back-end aspects can lead to time constraints and increased workload. Multitasking between different tasks can compromise efficiency, quality, or delivery timelines. Full stack developers need effective time management skills to balance and prioritize tasks effectively. A full stack developer requires assistance in comprehending the principles of web development.
Minimal Co-Employ CONTACT
full stack developers occasionally communicate in person with their clients or coworkers while working from home full-time. For instance, you could share with your clients directly through chat or email programs and only sometimes face-to-face. People who love spending their days interacting with various coworkers can find this situation alone isolating. Others could embrace this way of life and take pleasure in working from home.
Conclusion:
In conclusion, understanding the limitations and challenges associated with full stack development is essential for aspiring or experienced developers. Entire stack development careers provide adaptability, communication, problem-solving, and economic benefits. The disadvantages must also be considered, including the learning curve, lack of expertise, time restraints, and UI/UX design limits. full stack developers may succeed in their professions and make valuable contributions to the constantly changing field of web development by comprehending and overcoming these difficulties. Full stack development may be a successful and meaningful career option with commitment and ongoing learning. Still, before choosing it as a career, one must focus on its given pros and cons.