Choosing the right cloud providers to deal with is becoming more critical to a company's long-term success as it outsources an increasing number of its information technology systems. However, there are a plethora of vendors offering an even wider range of services. There are many different sorts of players in the sector, ranging from global giants like JFrog to smaller niche enterprises offering specialized services.
How do you choose the finest cloud service when there are so many options? The answer is to set up a clear and balanced process for choosing and buying things that take into account your own needs. To help you choose the best cloud service provider, we've put the most important factors on a short list.
Costs
Consider the cost of usage (whether it is paid in advance or on a pay-as-you-go basis), as well as any applicable minimums, volume discounts, service reservations, and payment options (such as by the hour or month, execution, user, or gigabyte). Consider the cost, among the many other factors. If you are a first-time cloud customer, several cloud service providers offer competitive rates. Nevertheless, it is essential to read the tiny print thoroughly since costs may increase in the future.
Security
The resilience of the provider and the robustness of the security measures must both be taken into consideration by organizations as they must pay special attention to the region's capabilities and historical uptime numbers. Documentation of the disaster recovery provisions, backup and restore processes, integrity checks, and the roles and obligations of each party should be done clearly and concisely. The vast majority of cloud service providers will give information on the available security features, either free or premium, as well as integrations. Check out some things, like identity management, access controls, authentication, and the places where data will be stored or processed.
Compliance
When selecting a cloud provider, companies have to give thought to the repercussions that may result from compliance with federal, state, and industry rules. Cloud service providers often include a statement that acknowledges shared responsibility for regulatory compliance, and they should be prepared to answer inquiries about whether or not their services comply with a certain set of standards. The storing, transferring, or processing of customer data by cloud providers whose data storage capabilities are located within a given geographic boundary may be prohibited by certain regulations. These regulations may also have specific requirements concerning data protection, confidentiality, or access controls. In each law, there are also clear rules about how to handle violations and how to let people know about them.
Data Migration Support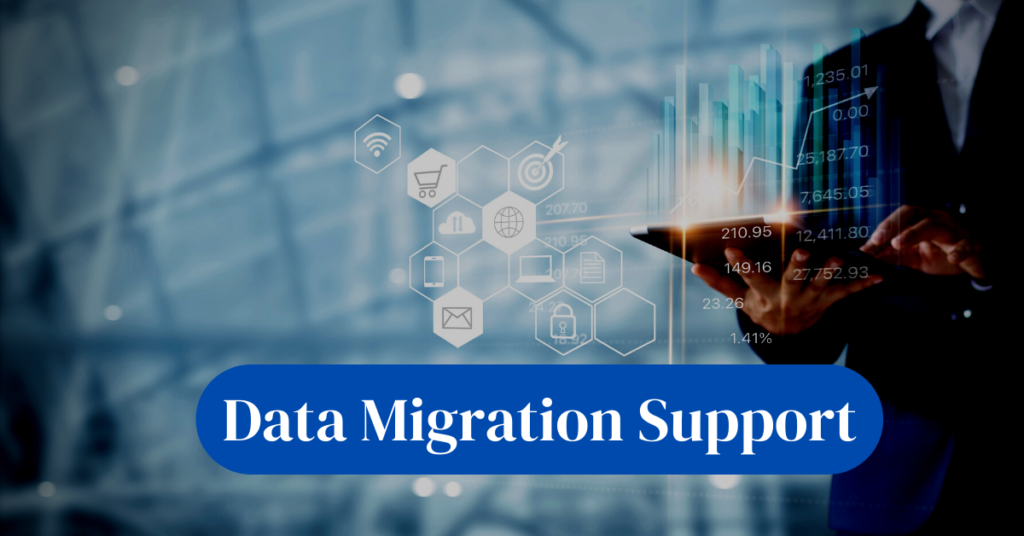 Analyze each cloud service provider to determine the migration services they provide. The vast majority of cloud service providers provide evaluation tools that may be used to aid in the migration process, along with specialized tools that can enable the transfer of databases, servers, or applications.
Architecture
It is important to think about how the architecture of the cloud can incorporate the organization's already existing technologies or services, as there are cost synergies as well as technological synergies that come with remaining within large ecosystems such as those maintained by Microsoft, Amazon, or Google. Make sure the cloud provider you choose can meet your present and future requirements by checking at their multi-cloud and microservices support container capabilities as well as their serverless option offerings.
Features
Each cloud service provider will either supply extra features as an additional add-on to the capabilities or will provide a variety of features as part of the core capabilities. Keep a look out for both types of services (PaaS), in addition to specialized skills centered around computing resources, monitoring, and security, deployment tools, and even user experience. PaaS stands for the platform as a service. According to the findings of research conducted by Gartner, Microsoft is presently in the lead when it comes to delivering the broadest range of features for software as a service (SaaS), platform as a service (PaaS), and infrastructure as a service (IaaS).
Conclusion
With the help of the predefined criteria, you will be able to develop a solid analytical framework that will assist you in deciding which cloud service provider(s) to entrust with your data and applications. Granularity may be provided by a comprehensive analysis of the criteria used by your firm, which may also assist you in making an educated selection. This is an important thing to think about when deciding which supplier will best meet your business, operational, security, and compliance needs.