TikTok has become one of the most popular social media platforms in recent years. A number of people have become curious to become part of this trend. As the presence of people is increased on this application contrary the competition also is increased. It not seems like a cup of tea to be popular without having a specific plan and required measures on TikTok. As the competition is increasing, it has become important to take some measures in order to get more views on TikTok. Here are a few important tips that must help you to get the value for what you have promised yourself.
Brief Introduction of TikTok
TikTok is one of the hottest social media platforms right now. With over a billion active users, it's a great place to connect with new audiences and build your brand the users are able to create and share short videos with others. It has become a popular platform for sharing content, similar to other social media networks such as Instagram and YouTube. The app allows users to post videos related to different topics such as music, comedy, lifestyle, and much more. If you get to know all about this platform you may also utilize it as your profession.
Here are Some Tactics to Help You Get Popular on Tiktok
Create Engaging Content
Creating content that stands out is key to getting more views on TikTok. People are looking for fresh, unique, and engaging content. Try creating videos with interesting visuals or animations, catchy music, and great storytelling. Make sure your content is compelling enough to grab the attention of the viewers and keep them engaged throughout your video. You can also take advantage of popular trends and sounds on TikTok, as well as collaborate with other users to create interesting content.
Be Active and Engage with Your Followers
In order to get more engagement on TikTok, you need to be active on the platform and engage with your followers. Post videos regularly, comment on other people's videos, and interact with the viewers in your own videos. Doing this will help to increase user engagement and get more views on your content.
Use Hashtags Wisely
Hashtags are an effective way to discover new content and reach a wider audience. When creating content, make sure to use relevant hashtags that accurately describe your video and are related to the topics you're covering. Popular hashtags can help you gain more views, reach a wider audience, and make it easier for people to find your content.
Promote Your Videos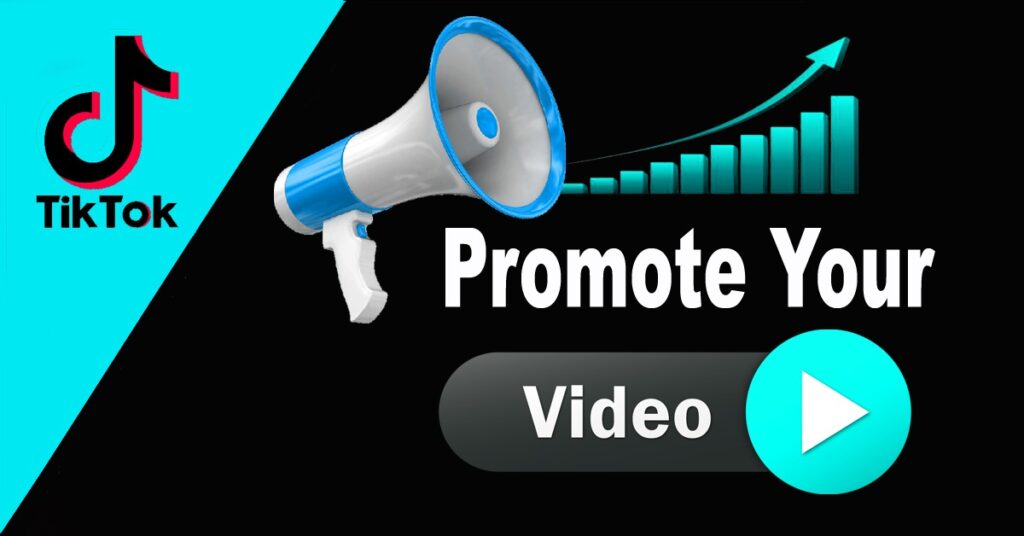 One of the best ways to get a lot of presence on your TikTok is by promoting your videos. You can use other social media platforms like Instagram, Facebook, and Twitter to share your content and drive viewers back to your TikTok profile. Remarkably, you can collaborate with influencers or brands who have a large following on the platform. This can help to increase your reach and get more eyes on your videos.
Utilize Ads and Analytics
TikTok also offers ad solutions that can help you grow your account and get more views on your content. You can use the TikTok Ads Manager to create campaigns, track performance metrics, and optimize ads for better results. Additionally, you can make use of analytics tools to gain insights into your audience and understand which type of content performs best.
Trending Sound Effects
Using trending sound effects is one of the best ways to get more views on TikTok. If you're looking for an easy way to increase engagement, look no further than popular audio clips. People love hearing familiar sounds and often recognize the material when they come across it in other videos. This can help make your content stand out from the crowd and get more views.
Dabble in Some Duets
Duets are an effective way to get the attention of people on TikTok. When someone duets with your content, it shows up in both their and your profiles, giving you more exposure and a chance to reach new audiences. Dueting is also fun and encourages users to engage with each other's content.
Cross-promote
Cross-promotion is another great way for increasing the level of your Tiktok. You can collaborate with other influencers, brands, and creators who have a large following on the platform. This can help increase your reach and visibility and get more eyes on your content. Additionally, you can also promote your content across various social media channels like Instagram, Facebook, and Twitter.
Post Your Video at the Right Time
Timing is key when it comes to becoming viral on Tiktok. The best time to post your content is usually when users are online and most active. Try to post during peak hours, such as during lunchtime or in the evening, so you can get maximum exposure for your videos. Additionally, experimenting with different days and times can help you find the best time to post your content.
Create High-quality Videos
Creating high-quality videos is essential for gaining more views on TikTok. People often prefer content that looks professional and visually appealing, so make sure to use good lighting, color correction, and audio effects when filming your videos. Pay attention to the details and make sure they are in line with popular trends on the platform. This will help make your content stand out from the rest and get more views.
Upload Multiple Videos a Day
Uploading multiple videos a day is an effective way as well. This can help you stay top of mind and keep your audience engaged. Making sure to add interesting captions that grab people's attention and make them want to watch the video.
Conclusion
In conclusion, these are a few tips that will help you get more views on TikTok. With the right strategy and tactics, you can effectively reach your target audience and start building your brand on the platform. Remember to be creative, engage with your followers, use hashtags wisely, promote your videos, and collaborate with influencers. With the right approach, you can quickly start to see results and take your TikTok profile to the next level.