Are you an online store owner struggling to generate website traffic?
Increasing e-commerce traffic for your business doesn't have to be a tedious or daunting task. With some simple tips and tricks, you can quickly drive more people to your site and capitalize on those sales opportunities.
In this blog post I will share my best strategies for increasing e-commerce traffic so that you, too, can benefit from having plenty of visitors checking out all your amazing products.
Optimize For Search Engines
In today's digital world, having a professional-looking website is essential for businesses to thrive. Hence, just having a website is not enough. With billions of online stores, how do you ensure yours gets noticed? That's where search engine optimization (SEO) comes in. Optimizing your online store and its content for SEO can improve your search engine rankings and attract more visitors to your store. Properly utilizing keywords, creating high-quality content, and improving your e-commerce website's user experience are all important aspects of SEO. Don't let your store get lost in the vast sea of the internet; take the time to optimize your content and watch your traffic grow.
Utilize Email Marketing Campaigns
Connecting with customers has never been easier, thanks to email marketing campaigns. This efficient and cost-effective approach allows businesses of all sizes to stay in touch with their audience on a regular basis, keeping them engaged and informed about new products, promotions, and updates. By utilizing a targeted email list and crafting compelling messages, businesses can achieve higher open rates and drive more traffic to their website. With the ability to track engagement and adjust strategies accordingly, email marketing provides an effective way to build brand loyalty and boost sales. No wonder online businesses continue to rely on this tried-and-true method to connect with their customers meaningfully.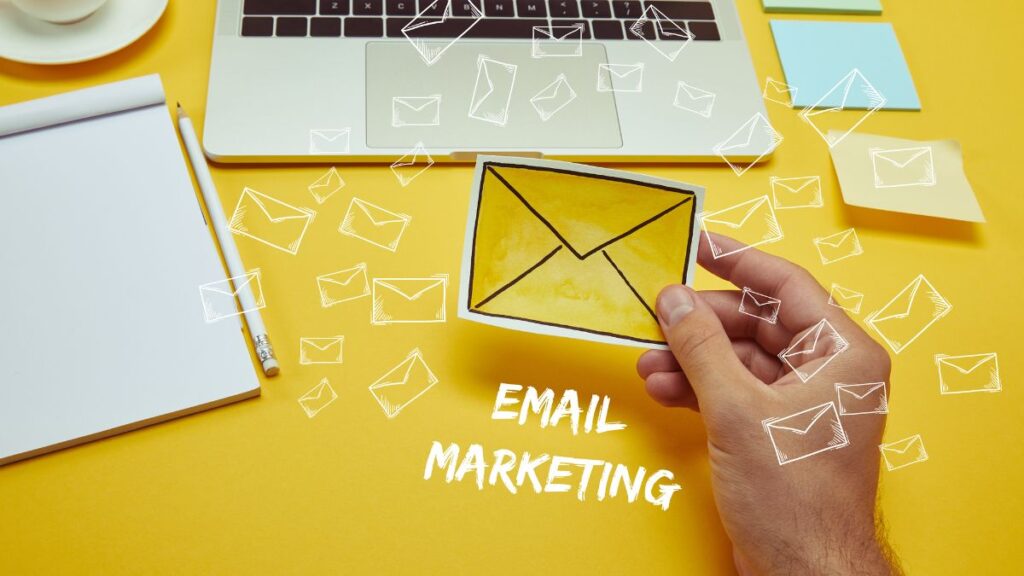 Create a Loyalty Program To Reward Returning Customers
As a business owner, you know how important loyal customers are to your success. Creating a loyalty program is a great way to show appreciation and keep them returning for more. Imagine offering special discounts, free products, or exclusive access to events or promotions to those who consistently choose your online store. This not only benefits your customers but it also helps build a strong, sustainable relationship with them. By showing that their loyalty is valued, you can establish your online store as the go-to choice for their needs. With a loyalty program in place, your customers will feel appreciated and incentivized to keep coming back for more.
Advertise your Store On Popular Social Media Channels
Social media has become the most powerful marketing tool for businesses to reach a wider audience. And if you own an online store, showcasing your products on popular social media platforms like Facebook, Instagram, and Twitter is paramount. By doing so, you can instantly connect with your potential customers, create brand awareness, and boost your sales. Social media allows you to interact with your customers, share your latest products or promotions, and gain valuable feedback to improve your offerings. With billions of active users on these social media channels, it is time to leverage the power of social media to take your store to the next level. Start social media marketing for your online store today and see the results for yourself.
Utilize Influencer Marketing To Reach New Potential Customers
Influencer marketing is one of the best ways to engage with potential customers. With the rise of social media, influencers have become key opinion leaders, shaping the way people think, feel, and buy. By partnering with influencers, businesses can tap into their loyal following and establish credibility, trust, and loyalty with their target audience. Influencers provide an authentic voice for brands, making it easier to build meaningful and lasting relationships with customers. Whether you are running a small e-commerce website or a giant online store, utilizing influencer marketing can help you reach new potential customers and ultimately drive sales.
Implement A/B Testing To Determine The Most Effective Strategies
Want to increase your eCommerce traffic? Look no further than A/B testing. By implementing this strategy, you can gather data and determine the most effective ways to attract more potential customers to your online store. Whether tweaking the language on your product descriptions or adjusting the color of your call-to-action buttons, A/B testing allows you to test different approaches and see which one resonates best with your audience. Ultimately, optimizing your e-commerce site through A/B testing can drive more visitors, increase conversions, and boost your bottom line.
Conclusion
With all these strategies and tips in mind, you are now ready to drive traffic to your online store. Whether it is SEO optimization on your website, running email marketing campaigns, creating loyalty programs to reward customers, or utilizing influencer marketing and A/B testing, these methods can help maximize your eCommerce success. Implementing these techniques can help you stay ahead of the competition and increase website traffic while building relationships with potential customers. Ultimately, if you take the right steps and remain proactive with your eCommerce business' growth strategy, there is no limit to its success.