The world of social media is constantly changing and evolving, making it hard for brands and businesses to stay ahead of the curve. With new technologies emerging each year, measuring social media success has become increasingly complex. This guide will explore how organizations can use current trends and technologies to measure their social media success in 2023. We will examine the various metrics that can be used to assess performance, discuss the importance of setting clear goals and objectives, and detail how to track progress over time. By better understanding what success looks like in the social media space now and in the future, marketers can position their businesses for success.
Defining Success
Success in social media is subjective. In 2023, victory in social media will be defined by various metrics that can help businesses and people measure their successes over time. To accurately measure success, it is important to have meaningful benchmarks and goals to strive for. Businesses should analyze user engagement, website conversions, and sales as key indicators of success. By setting realistic goals based on the data gathered from these metrics, businesses can track their progress over time and determine whether they are achieving their objectives in social media.
Measuring Platform Performance
Measuring platform performance is an important element in understanding social media success. Platform-level success metrics can provide insight into how well user engagement is developing across multiple channels, user behavior and preferences trends, and which content types are most effective. This data can be used to refine the overall strategy for a social media campaign by focusing on content that resonates with the target audience and avoiding tactics that need to be revised to generate engagement. In 2023, tracking platform performance will be increasingly important as the digital landscape continues to evolve, and new opportunities become available. By knowing which channels are most successful for their brand, marketers can make sure they make the best use of all platform's features and capabilities.
Evaluating Engagement Rates
Engagement rates are one of the most important metrics for measuring social media success in 2023, as it indicates how well users are receiving content. Engagement rates measure the number of likes, comments, shares, and other interactions with a post. To accurately measure engagement rates, marketers should analyze both total engagements and interactions per user and track the engagement rate over time. Evaluating these metrics on an ongoing basis will help marketers better understand their audience and tailor content accordingly to maximize success in future campaigns. Social media analytics tools can also compare engagement rates across different platforms and channels to determine which works best for a given organization or goal.
Tracking Brand Awareness
In 2023, tracking brand awareness on social media will be more important than ever. There are various ways to measure brand awareness on social media, such as monitoring how often a company's name is mentioned, creating surveys to gauge customer opinion and engagement, and analyzing website traffic from social networks. The goal of tracking brand awareness is to identify what tactics are working and what needs to be improved. By using the right metrics and analyzing these numbers, companies can effectively measure their social media success and create an effective strategy for the future.
Reviewing Conversion Data
Reviewing conversion data is a great way to measure the success of your social media strategy in 2023. Tracking conversions from each platform, such as website leads, purchases, or downloads, is important. This will give you a better understanding of which platforms perform best and where to improve. You can also use this data to set realistic goals and measure progress. Conversion data can help you identify opportunities to optimize or expand your social media efforts. By studying the trends in conversion rates over time, you can gain insight into how effective your campaigns are and determine where more effort should be put to maximize success.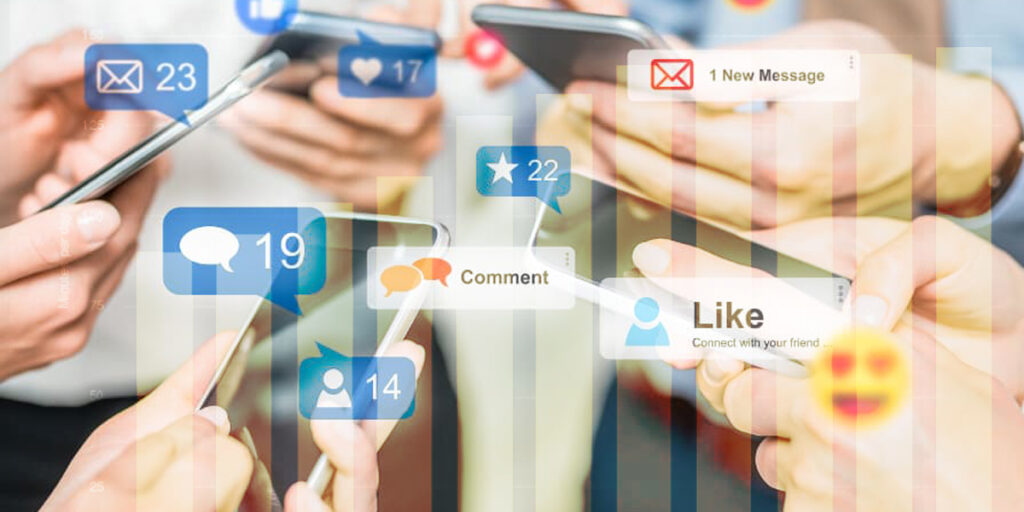 Understanding Content Reach
Understanding content reach is important to measuring social media success in 2023. Content reach measures how many people have seen a particular content, which can help inform decisions about future content strategies. With various available platforms, tracking across multiple channels has become easier. Businesses should be aware of the types and sources of impressions generated. This can provide valuable insight into their target audience, the effectiveness of content campaigns and brand performance. Taking the time to evaluate reach properly can be invaluable to a successful social media marketing strategy in 2023.
Examining Audience Insights
one of the most important aspects for measuring the success of any social media campaign will be examining audience insights. Through these insights, marketers can see who engages with their content and what kind of engagement they get. By taking a closer look at audience demographics and interests to determine who is consuming what type of messages, marketers can tailor their content better to suit the needs and wants of their target audience. Audience insights can provide valuable feedback on what works best, allowing marketers to optimize their content accordingly. This can be done by analyzing user comments on posts or reviews of products and services, which can better understand how the audience responds to the brand's message. By leveraging these insights, marketers can ensure their social media campaigns succeed in 2023.
Analyzing Return on Investment
Analyzing return on investment (ROI) is an important part of measuring success for social media campaigns in 2023. By tracking ROI, businesses can determine whether their social media strategy is making a profit or losing money. Tracking metrics such as impressions, clicks, conversions and revenue from campaigns helps companies measure the performance of their campaigns and determine the best course of action for future campaigns. Businesses can track how their social media efforts compare to competitors and industry trends to refine their strategies further. Businesses must analyze ROI to ensure they are making informed decisions about their campaigns and investments in social media marketing.
Monitoring Competitors
Monitoring competitors remains a key factor in determining success on social media in 2023. Keeping tabs on the strategies your rivals are using and any changes they make is essential if you want to stay ahead of the pack. It would help if you kept an eye out for the types of content they share, how often they post, and the engagement their posts get. This will give you a better idea of what's trending in your industry and provide ideas for adapting or improving your social media strategies. It would help if you also considered how budget allocation affects performance on social media, as this can offer insight into how to use your resources effectively.
Bottom Lines
Measuring the success of social media in 2023 will involve considering not only traditional metrics such as followers and impressions but also more advanced analytics such as engagement rates, sentiment analysis, and other data points unique to each social platform. It is important to understand how success can be measured on each platform. By following the best practices for measuring social media success outlined, businesses can ensure they get the most out of their marketing efforts in 2023. With the right data points and proper analysis, businesses can understand which campaigns are working and which need to be adjusted.