With eBay general sales, anything is a breeze from pre-loved items to one-of-the-kind collectibles. But if you want your listings to stand out on the eCommerce site and turn heads then your optimization skills must be at their sharpest. Tracking all the latest tools allows sellers to stay ahead of this ever-changing platform, maximizing sales while making sure buyers find exactly what they are after in no time.
When you are starting up a general eBay business, the success of your venture could depend on how effectively you perform for sales. Listing is not just as easy as adding a title and photo though. It takes more than that to truly expert listing optimization. To take your listings from simple product promos to conversion heroes, there are several individual elements at play in addition to seizing higher search rankings. Your main job is creating persuasive copy which will draw shoppers in and make them feel ready to hit the "buy now" button.
Ways to Optimize eBay Listings
Selling items on eBay can be a wonderful way to make some extra cash and optimizing your listings is the key. Just like any other website, it is all about getting exposure and tweaking titles and descriptions. So, buyers have an easier time finding you. But do not worry, no shady tactics are involved. There are only strategies that will help both shoppers and sellers. We are exploring those below. 
Fresh And Active Listings
If you are looking to boost your general sales on eBay, it pays off to keep listings fresh and active. The algorithm favors sellers who list often, so do not shy away from releasing new products or suggesting creative updates. For those days that will not be covered by scheduled content releases, end some current items early with slight edits like a different title or description. This way customers will always feel rewarded when browsing your page as there is something 'new' waiting just around the corner.
Promotion Campaign
Selling on eBay has just gotten easier. With Promoted Schedules, you can draw in relevant shoppers who are most likely to purchase your products. You only pay a commission when the sale goes through, with no upfront cost or risk involved. What is more, research shows listings with promoted status see 36% higher views than standard organic ones. That could be an extra boost for revenue and brand awareness.
Keywords
To get ahead of the competition and increase general sales potential, research popular words that shoppers are likely to type into search engines. When developing titles or descriptions associated with a listing, integrate three to five high-traffic keywords. But be aware keyword spamming is strictly against policy.
Quick and Fast Delivery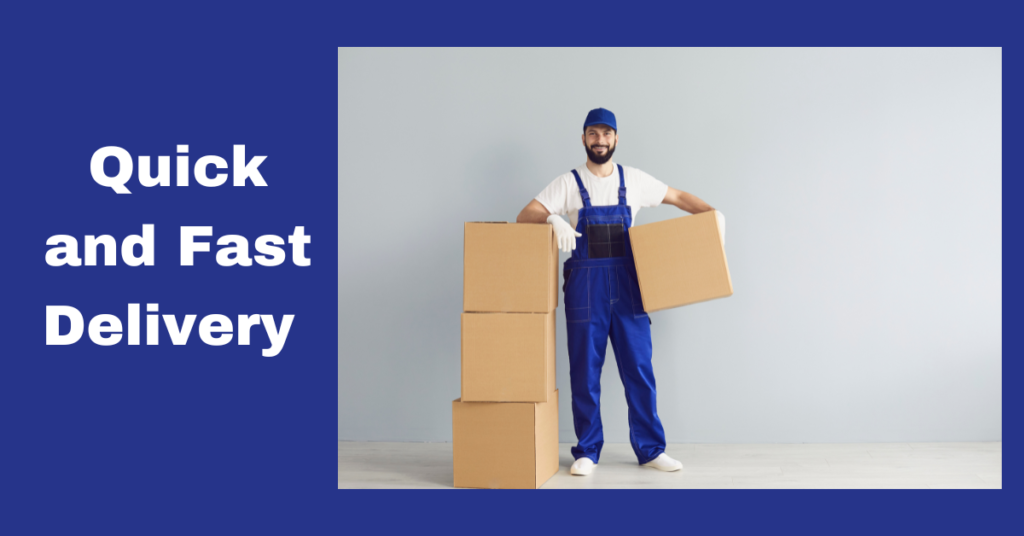 Shipping your products for free can be a wonderful way to increase general sales on eBay. But you must take the time and check out which postal services are available in your country, including their cost options, before taking this step. Understanding customers want quick delivery as soon as they hit "purchase" is key so, look at setting up systems every day or week where general product sending is organized accordingly. Plus, if you need extra help with transactional planning, then eBay offers multiple solutions worth checking out too.
Improve Rating
In the world of online retail, rating matters. They can make or break your business. Sure, it is great to get plenty of five-star reviews but most importantly you must know how to manage negative ones too. Having quick and effective customer service helps with this. luckily, eBay allows sellers in some situations to remove feedback left by customers. Learning these tips could be beneficial for eCommerce stores striving hard towards higher ratings since even slight reductions in bad reviews can significantly increase sales on eBay platforms. 
Return Strategy
When debating on whether to purchase an item, a strict return policy can be discouraging. Fortunately for shoppers via eBay, they offer a Money Back Guarantee in certain situations, when items do not arrive at all are faulty/damaged upon arrival, or simply do not match up with what was listed. In any other case though returns still depend solely on the seller's discretion. As a seller, it is important to recognize the impact of offering generous return policies. eBay gives an extra boost to listings that offer customers 30 days (about 4 and a half weeks) or more for returns.
Social Media Marketing
If you have some unique items to sell, there is no need for eBay, social media can be your go-to. With platforms such as Facebook groups and Twitter feeds devoted to specialty items just waiting for a new post about what you are offering up. In general, investing in these readymade communities of potential buyers could result in serious quality views on your listings and increase the chance of sweetening that deal.
E-Mail Marketing
Stay connected with your customers and boost sales on eBay by taking advantage of the platform's powerful email marketing features. With its user-friendly design tools, customizing newsletters to promote listings has never been easier. Invite buyers to subscribe through Saved Sellers or a sign-up box featured prominently on your store's homepage for maximum reach. You can then send them unique offers and discounts tailored specifically to their interests. Utilizing responsive emails always keeps up valuable relationships with current shoppers while attracting new ones too.
Competitive Prices
When your business is competing with others selling the same product, you may think that cutting prices to increase sales is a clever idea. However, as an eCommerce seller on eBay and other marketplaces, it is important to understand how pricing affects profits and listings across different platforms.
When setting a price for products sold via eBay, there are several things to consider protecting marginal profits. Firstly, set prices according to the size of margins so each sale offers maximum benefit without resulting in losses. Secondly, make sure prices on eBay match those offered similarly elsewhere (e.g., Amazon), otherwise risk being suspended by certain platform providers.
High-Quality Pictures 
If you are an eBay seller, having the right visual materials can make an enormous difference in your sales and customer satisfaction. As such, it is important to take high-quality photos of each item, especially from different angles with close-ups. So, customers have a detailed idea of what they are buying before spending their money. So, Increase confidence (of both vendee & vendor!) Through taking great photos, A win/win situation indeed.
Vivid Description
Crafting perfect eBay product descriptions is an essential step to boosting your selling potential and creating a good impression for customers. Keep it concise, avoiding any extra verbiage or information irrelevant to the item. Additionally, make sure there are no errors in grammar or spelling as this will affect you professionally when dealing with buyers. A well-done description does not just captivate potential shoppers. It helps rank items better within relevant searches too, which leads to more sales opportunities down the line.
Customer Services
eBay may be a competitive place to do business, but there is one key way that you can set yourself apart excellent customer service. It is so important for eCommerce sellers on eBay not just to market their products well but also to ensure customers have an enjoyable experience from start to finish and beyond. A polite attitude toward customer inquiries plus quick response times will boost sales on eBay dramatically even when complaints arise from problematic orders or unhappy customers by addressing them fairly and promptly.