You probably have someone you can't take your mind off of, and you want to know what they like and what they were like in the past, or you simply want to find out what that new guy you gave your number to is really like. Maybe you're wondering how your old high school classmate is doing, but don't want to suddenly reconnect. 
Well, you are in luck because instead of following them around and writing little notes about them in your little notepad, you can, you know, just stalk them on Facebook. It's less creepy that way. But kidding aside, there are ways to check on the social media activity of people discreetly.
For example, you may be a parent who's concerned with what your teen is posting on their social media. You want to give them privacy, but also make sure they are safe online. There are apps like the eyezy app that allow you to view their Instagram account without knowing.
With almost 3 billion users, Facebook might be your best bet for looking up people. You can follow these tips on how to stalk someone on Facebook in times when:
You Don't Know Their Last Name
You only know their first name, and everyone knows that many people share the same name, so scrolling through every Sarah on Facebook may not be the best idea because it will be time-consuming and tiresome. Instead, you can simply paste their phone number into the search bar, and their account will be the first one you see. It's way better than hours of scrolling because it gets you exactly where you want.
You Want To Know Places They've Been
Want to know where someone has gone over the past month or so? Then you've got it all under control because you can find Facebook location, and luckily, you have a way of getting it. You just type into your search bar 'places (person's name) has visited in the past month' and there you have it, places the person has visited when you want.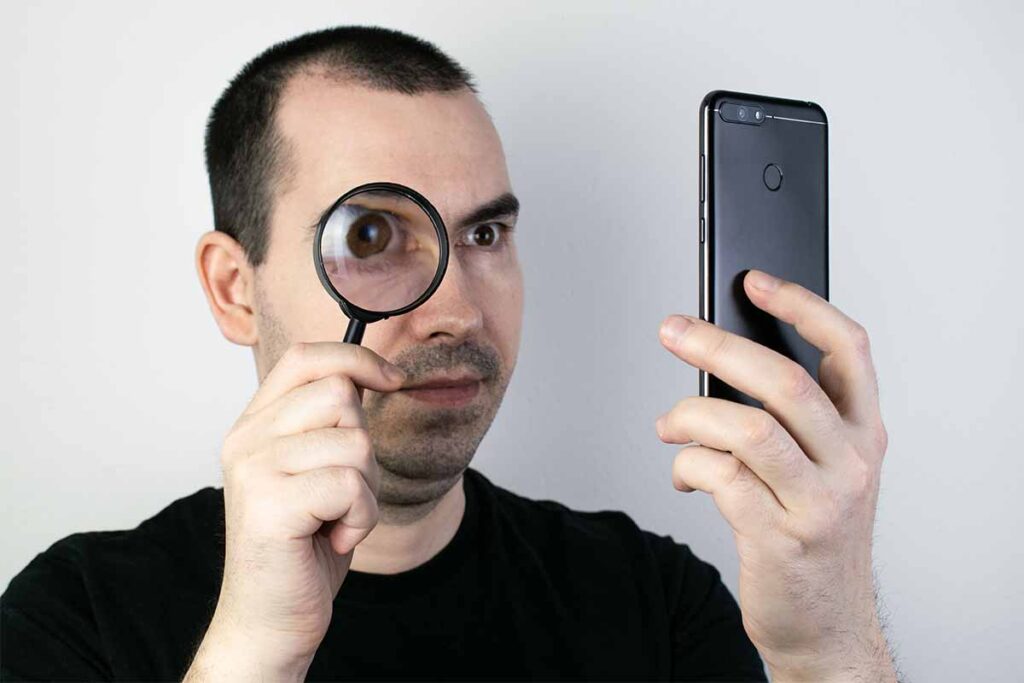 They Have A Private Profile
So you have found Sarah's account, but it's a private profile, and that one profile picture is certainly not enough to feed your curiosity. Luckily, there is a way for you to see more pictures of them by typing 'photos of (the person's name)' in the search bar. This way, you'll see more photos to get a picture of what they look like these days.
You Want To Know What They Like
You probably want to know what they like doing, places they are into, movies they like, and which artists they like.
You can simply type 'pages liked by (the person's name) into the search bar. This will show you the pages they like and hopefully, it gives you an idea of what they are into.
You Want To Know Who They Have Been Liking
If you are worried about who they have been flirting with on Facebook, you are in luck because Facebook allows you to look into what and who the person has ever liked and commented on. Simply search for 'pictures (person's name) has liked' or 'pictures( person's name) has commented on.'
Now you have all the pictures they have ever liked and commented on, and all you have to do now is scroll a little to see who they have liked and commented on way too many times.
You Only Know A Single Detail About Them
Let's say you don't know the name of the person you want to stalk; all you know is where they learned or where they work. You think it's impossible to look for them, but because of the mobile-friendly Facebook app, it's actually quite easy. You can look for people according to where they work or learn by searching 'people from (named school),' or type in 'people who work at (named company).' You can combine these two by looking at people who used to learn at the school who now works for that company. This helps you narrow down your search, making it faster to find who you are looking for.
Conclusion
Facebook has it all good for your stalking needs these days, so all you have to have is the knowledge of how to do it, and now you have it, you can stalk anyone no matter how little information you know about them or how private they think their account is. With these tips, you will probably realize stalking has never been easier, and you'll get the info you're looking for in just a few clicks.