Mobile technology has had a dramatic impact on eCommerce conversion rates. As more and more consumers are turning to their mobile devices for shopping, businesses must ensure that their websites and apps are optimized for mobile. This means designing a user-friendly interface with intuitive navigation, fast loading speeds, and optimized content for small screens.
Impacts Of Mobile Technology
Mobile technology also has the potential to influence consumer behavior and purchase decisions through targeted notifications and personalized offers. By leveraging the power of mobile technology, eCommerce businesses can drive higher conversion rates and maximize their sales potential.
Improved Data Collection Capabilities
Mobile technology can provide businesses with improved data collection capabilities, which can use to better understand customer behavior and preferences. This improved data collection capability allows businesses to tailor their offerings to meet the specific needs of customers, ultimately improving the customer experience.
The improved customer experience can lead to increased conversion rates, as customers are more likely to purchase if they have a positive experience.
Streamline The Checkout Process
Mobile technology can also use to streamline the checkout process. It makes it easier for customers to complete their purchases, leading to increased conversion rates. The use of mobile-optimized checkout forms, one-click payments, and secure payment platforms can all simplify the process. This reduces the risk of customers abandoning their shopping carts due to a complex or time-consuming checkout process.
Improved Customer Experience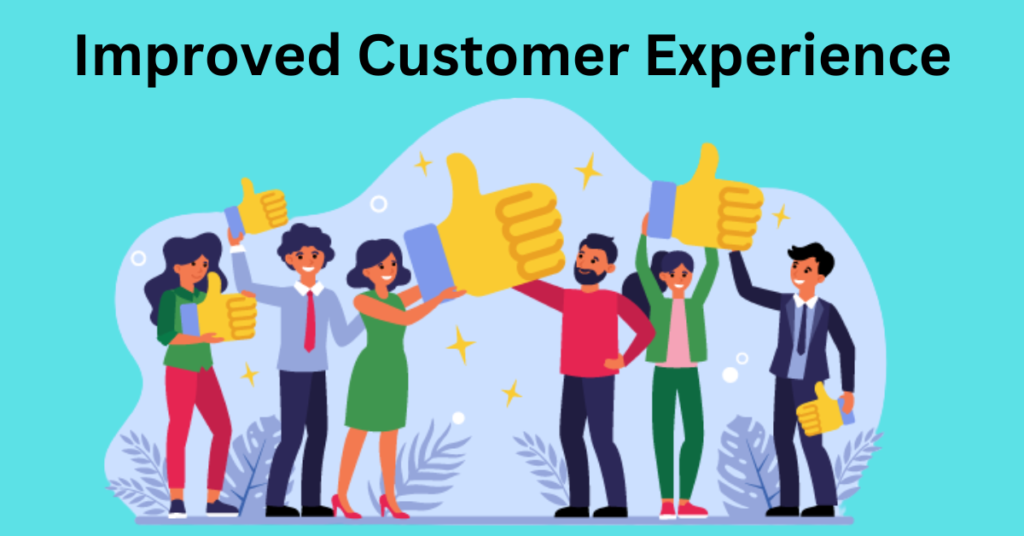 The improved customer experience offered by mobile technology is one of the major factors in increasing eCommerce conversion rates. Mobile devices allow customers to make purchases from anywhere and at any time with just a few taps on their screen.
This improved user experience is beneficial for businesses, as customers are more likely to purchase if they can find the products they need quickly and easily. Improved user experience can lead to improved customer satisfaction and loyalty. As customers are more likely to return to a business that provides a better experience.
Personalized Shopping Journey
Mobile technology also allows businesses to send targeted promotional messages directly to users' devices. It helps to increase engagement and further boost conversion rates. The customizing user experience by allowing customers to store their data encourages repeat purchases. Moreover, It also creates a more personalized shopping journey.
By targeting customers with promotional messages that tailor to their individual needs. The businesses can increase the likelihood of making a sale and consequently improve eCommerce conversion rates.
Easy Way To Purchase Products
Mobile apps provide users with an easy way to purchase products on the go. That is beneficial for businesses as it removes potential obstacles between customers and the checkout page. With the growth of mobile technology, businesses have the opportunity to create an effortless and enjoyable shopping experience that tailor to individual customer requirements.
This can lead to increased conversion rates in eCommerce, as shoppers are more likely to make a purchase if the process is smooth and efficient. By taking advantage of the latest mobile technologies, businesses can increase their eCommerce conversion rates and improve their overall profitability.
An Array Of Payment Options
Mobile technology has transformed the way we shop and purchase products online. As an eCommerce business, it's essential to leverage mobile technology to reach more customers and increase conversion rates. Mobile technology can provide an array of payment options, which makes it easier for customers to complete their purchases.
Customers can pay with an array of methods such as PayPal, Apple Pay, and debit/credit cards. This allows customers to quickly and securely make payments without having to go through an extensive checkout process.
Tips For Leveraging Mobile Technology
Mobile technology has the power to drive significant changes in the way that businesses operate, and its impact on eCommerce conversion rates is no exception. Now that more customers are using their mobile devices to shop. Business owners must implement strategies for optimizing their eCommerce websites for mobile use in order to maximize conversion rates.
Here are some tips for leveraging mobile technology to give your eCommerce conversion rate a boost:
Improve Your Website's Mobile Usability
Make sure your eCommerce website is designed with mobile users in mind, as this will help improve their overall experience and increase the likelihood of completing a purchase. Ensure that your website is optimized for all devices, and consider using a mobile-friendly design so that users can easily navigate through your site.
Utilize Push Notifications
Push notifications are a great way to alert customers about new products, promotions, and discounts, encouraging them to visit your site and make a purchase. Utilizing push notifications can help to increase eCommerce conversion rates by reminding customers of deals, new products, or other incentives that may motivate them to buy.
Utilize this powerful tool to ensure customers are aware and up-to-date with the latest offerings from your business, thus increasing your conversion rate.
Consider Personalization
You should consider personalization in your mobile eCommerce strategy. Consumers prefer personalized experiences, and this is especially true when it comes to online shopping. By providing a customized experience tailored to their interests, you can increase the likelihood of conversion. To do this, you can use data from past customer purchases and browsing history to offer suggestions that are more likely to be relevant to them.
Geotargeting
Geotargeting is a great way to provide customers with location-specific content and offers that adjust to their current context. This can help make the customer journey more seamless, leading to higher engagement and conversions. You can use geolocation data to understand where shoppers are located in real-time, as well as what kind of content they may be interested in.
You can then use geotargeting to deliver personalized messaging and promotions tailored to their current context. Geotargeting techniques can help you decide what kind of payment options should be available on your mobile site or app.
Conclusion
Mobile technology has been hugely influential in the growth of eCommerce, and it should continue to be a major factor in driving conversions. As more people turn to their phones for shopping, businesses need to ensure that their websites are optimized for mobile use. By using a combination of marketing techniques, such as email campaigns and social media promotions. Businesses can also capitalize on the potential of mobile technology to increase their conversion rates.