Market trends and consumer preferences shift unpredictably, forcing companies to face a critical challenge to achieve sustainable growth. The significance of making well-informed decisions through marketing data must be considered in today's highly competitive business landscape. Marketing data offers invaluable insights into customer actions, market dynamics, and the effectiveness of marketing campaigns. Marketers must embrace a strategic, data-driven approach to leverage this wealth of information to make effective decisions. This article will explore key tips to help marketers make informed decisions with marketing data in shaping successful marketing campaigns.
How to Make Informed Decisions with Marketing Trends?
Marketing entails conveying a precise message to targeted individuals at the opportune moment. It is imperative to base strategies on objective data to enhance marketing's effectiveness. The adoption of data-driven decision-making within marketing necessitates a systematic approach that fuses data gathering, analysis, and execution into the broader marketing strategy. Here is a systematic roadmap to make decisions with marketing trends:
Define Clear Objectives
Before searching for your data, it is essential to establish specific marketing goals. What is your aim with your marketing endeavors? Are you seeking to boost brand recognition, generate sales, enhance customer loyalty, or attain another objective? Clearly defining your goals guides data analysis, enabling you to concentrate on the most relevant data points. For instance, if you aim to increase sales, your focus should be on metrics such as conversion rates, customer acquisition costs, and customer lifetime value. Establishing specific goals lets you streamline your data analysis toward the most relevant metrics to facilitate informed decision-making.
Collect Relevant Data
Not all data is equally valuable, and collecting too much irrelevant data can lead to analysis paralysis. To make informed decisions, focus on gathering data directly correlating with your marketing objectives. This may include website analytics, social media engagement metrics, email campaign performance, and customer feedback. Using the example of increasing sales, you should collect data on website traffic, conversion rates, sales funnel analytics, and customer behavior on your e-commerce platform. Additionally, it's crucial to confirm that the data you collect is accurate and up to date. Only accurate or updated data can lead to misguided decisions.
Analyze and Visualize Data
After gathering the necessary data, the subsequent task examines and shows it. This encompasses identifying trends, patterns, and relationships within the data. Using data visualization tools like charts, graphs, and dashboards facilitates the comprehension of intricate datasets to make it more straightforward to uncover valuable insights. For example, if you observe a significant decline in website traffic and a corresponding sales reduction, you can deduce that these two metrics are interconnected. Proficient data analysis lets you pinpoint the reasons behind shifts in your marketing key performance indicators (KPIs) to allow you to take remedial measures or enhance successful strategies.
Stay Updated with Technology
The world of marketing data is constantly evolving, with new tools and technologies emerging regularly. Staying updated with the latest data analytics and marketing technology advancements is essential to make informed decisions. These tools can streamline data collection, analysis, and reporting, saving time and providing more accurate insights. Machine learning and artificial intelligence (AI) are increasingly valuable in marketing data analysis. They can predict customer behavior, segment audiences more effectively, and identify trends with traditional methods that need to be noticed. You can gain a competitive edge and make more informed decisions by incorporating these technologies into your data analysis process.
A/B Testing and Experimentation
A/B testing and experimentation are essential components of data-driven decision-making in marketing. These methods involve creating controlled experiments to test different marketing strategies and variations to determine which performs better. For example, you need more clarification about the effectiveness of a new email marketing campaign. In that case, you can conduct an A/B test by sending two different versions of the email to a subset of your audience. Further, A/B testing allows you to continuously refine your marketing strategies based on real-time data to optimize your efforts for the best possible results. This repetitive approach can lead to more informed decisions and improved marketing performance.
Customer Segmentation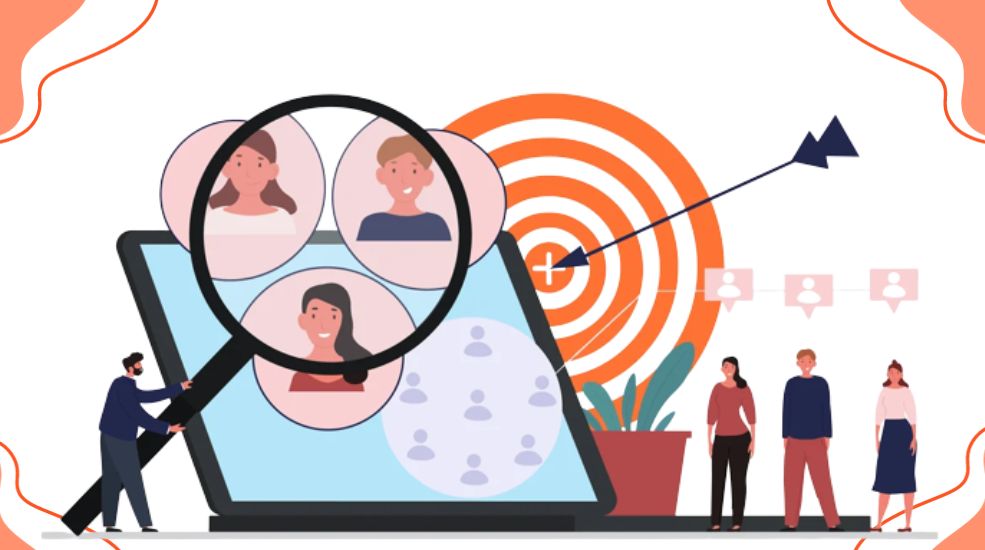 A key factor in effective data-driven marketing lies in grasping your audience. Customer segmentation entails categorizing your customer base into clusters based on common attributes such as demographics, behavior, or purchase history. For instance, if your data analysis reveals that a substantial portion of your customers comprises young adults with an affinity for eco-friendly products, you can tailor your marketing campaigns to align with their values and interests. Customer segmentation empowers you to make well-informed decisions by serving up more personalized and pertinent content, which can result in heightened engagement and conversion rates. Marketing automation tools can be pivotal in delivering targeted messages to the appropriate segments at precisely the right moments.
Monitor and Adapt
The digital marketing landscape is dynamic and subject to constant change. Therefore, making informed decisions based on marketing data is not a one-time activity but an ongoing process. Regularly monitoring key performance indicators (KPIs) and adapting your strategies based on the data is essential for success. For example, suppose your data analysis reveals that a specific social media platform is no longer driving significant traffic or engagement. In that case, it may be time to reallocate resources to platforms that are performing better. You can confirm that your marketing efforts remain effective and aligned with your objectives with the help of staying agile and responsive to data.
Research Studies
Customer surveys offer swift and valuable insights, ideal for promptly addressing pressing inquiries or issues with minimal hassle. However, when embarking on a comprehensive rebranding effort or a significant marketing campaign, it might be essential to complement these surveys with a structured research study. The marketing research process comprises steps designed to orchestrate and execute pertinent and enlightening research for marketing purposes. This process commences before the actual research and encompasses all elements necessary to yield impactful results, from planning and execution to analysis to culminate in the presentation of findings.
Conclusion
In the data-driven marketing world, the ability to make informed decisions is essential for success. You can harness the power of marketing data to drive more effective strategies and achieve your business objectives. Start by defining clear marketing objectives, collecting relevant data, and analyzing it with modern tools and technology. Incorporate A/B testing and customer segmentation to optimize your marketing efforts, and never stop monitoring and adapting based on your data. With these strategies in place, you'll be better equipped to make data-informed decisions that lead to improved marketing performance and business growth.