When it comes to promoting and marketing a business in a specific locality, local search engine optimization (SEO) is gaining high value. With more and more people using their mobile devices to search for businesses and services in their area, it's essential that your company takes steps to improve its online visibility. In this blog post, we will discuss some of the best local SEO solutions that can help you achieve greater visibility for your business.
What is Local SEO?
Local SEO is the process of optimizing a website in order to rank in local search engine results. Local SEO includes targeting specific geographical areas and utilizing keywords that are relevant to those areas. It involves optimizing content, such as titles, meta descriptions, headings, and content body, to help the site appear more relevant and presentable in search results. Local SEO techniques involve optimizing listings on websites such as Google My Business and Yelp to ensure maximum visibility among local customers.
How to Optimize Your Local SEO Efforts
Research and Utilize relevant keywords: It's important to research and identify the keywords that are most likely to be used by people within a particular geographic area. One key element to developing a local SEO strategy is understanding the keywords that your potential customers use when searching for products or services like yours. Use keywords thoughtfully and deliberately on your website- from the web page titles and blog posts, to eventually incorporating them into URLs and metadata. You should incorporate these words in titles, meta descriptions, headings, and throughout the body of your content to help your website appear higher in search engine rankings.
Create and Optimize Local Listings:
Creating local business listings on Google My Business and Yelp are essential for your website's visibility. These websites allow customers to quickly locate businesses in their area, which helps you attract more traffic to your website. You should ensure that all of your information is accurate, up-to-date, and consistent across these local directories. You can also add additional information about your products and services to stand out from the competition and give customers a better understanding of what you have to offer.
Utilize Local Citations:
A citation is any mention of your business on the internet, such as in a local directory or in an article. It's important to have accurate business information across all of your local citations, as this will help search engines understand your business better and rank it higher. Additionally, you should create local content that is relevant to the types of products or services you offer. This will help attract more customers and keep them coming back for more.
Focus on Social Media Marketing:
Social media plays a crucial role in local SEO. Optimizing your social media pages is essential for engaging with customers, building relationships, and driving more traffic to your website. You should be active on all relevant platforms, including Twitter, Facebook, Instagram, YouTube, and LinkedIn. Utilize these channels to post content that is tailored to the interests of your local customers.
Claim Google My Business Profile: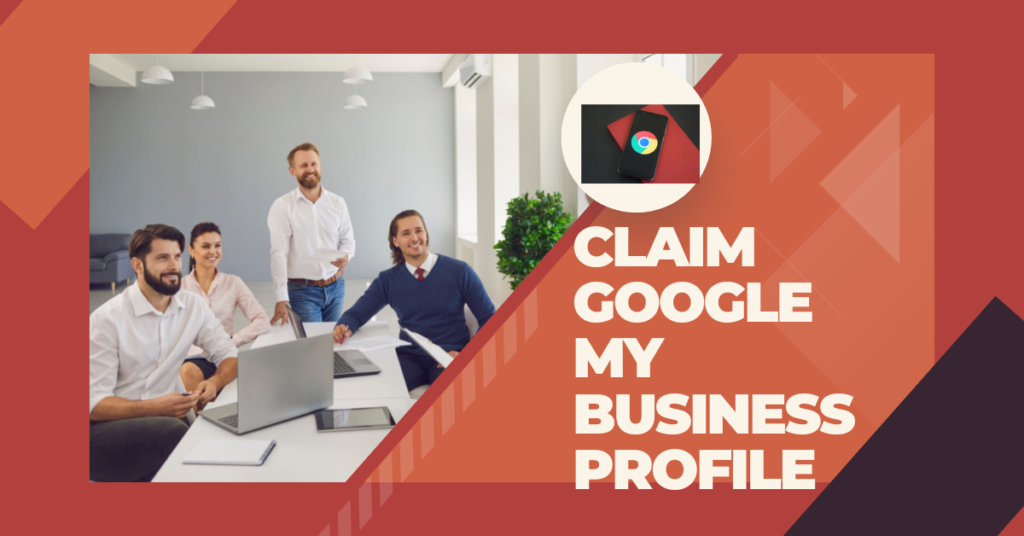 You should always claim your Google My Business profile for any business. Your business profile information could not only improve your ranking on search engines but also make you look more reputable on Google Maps.
By optimizing your business information online, customers will be able to easily find you and know exactly what it is that you offer. Claiming your profile also gives you access to insights, such as analytics and reviews from customers which can help you optimize your local SEO efforts more effectively. Before starting to promote your business, check that the spelling of your business' name is correct, as well as the address. This way, potential customers will be able to find you more easily and won't get confused when they see different information on your website.
Interact with You customers online:
Engaging with customers on social media platforms is important for local SEO. Your social media communication should be in harmony with all other channels, such as your website and GBP. You can also use social media tools to respond to their comments and queries, answer questions, and post engaging content regularly. This will help you build relationships with them and make them feel more connected to your brand. Taking the time to interact with customers shows that you care about their opinions and value their feedback.
Use Geofencing Marketing:
Geofencing marketing works by tracking customers who have downloaded your app or visited your website, and then sending them relevant messages when they enter a certain Geofencing is a location-based technology that uses GPS, RFID, WiFi or cellular data to create virtual perimeters or "fences" around predetermined areas. When a mobile device enters or exits the designated area, it triggers an action such as sending a message, deploying an app feature, or collecting data. Geofencing can be used for marketing purposes to target ads and offers to customers within specific geographic areas. Geofencing allows you to reach customers with personalized offers and promotions that are tailored specifically for their location. This type of marketing strategy can help you increase your sales and attract more customers to your business.
Encourage Reviews from Customers:
Encouraging customers to leave reviews is an important part of local SEO. Having positive reviews from customers will not only make your business look more reputable, but it can also help you rank higher in search engine results pages (SERPs). Reviews are an important way to show potential customers that your business is trustworthy and worth visiting in person. Encourage customers to leave reviews by making it easy for them (such as offering incentives for leaving reviews or providing links to review sites on your website), and thanking them publicly whenever they do.
Finally, using local SEO is an effective way to ensure that potential customers can find your business online. By following the tips above, you will be able to make your business more visible and attract more customers in your area. Take the time to optimize your local SEO strategy and you'll be sure to see results.