Local SEO is a strategy to optimize a website by generating leads, brand awareness, and traffic to appear on the local Google search. Basically, if your business is physically located somewhere, then the local SEO will be more fruitful for you. This is keyword optimization in your geographical area that helps you in growing your business. In local SEO, we adopt different tactics to increase local customers. SEO aims to get a high rank in a specific niche, whereas local SEO brings the geographical point into this equation.
What Are the Benefits of Local SEO?
Local SEO has a great advantage for your small business to grow in the entire geographical area. Many small business owners rely on growing their potential customers in a specific location of their business. If you're not satisfied with this or have a question that 'Why commercial contractor MN should invest in local SEO' Here are the reasons:
Increase Traffic to Your Website
Almost 67 percent of Google users only open the sites which are included in the top five results. Whenever a person uses local SEO his business site will be shown at the top, and the local customer will surely click on his site as it will be more relevant and actual to his concerns.
Local Repeat Customers
Mainly customers prefer their own locality to buy something because it is more convenient for them to pick up and drop off the product or to save time. This is also due to local SEO that deals with you being a nearby seller. After an incredible experience with your customers, you can win their loyalty in the future, as whenever they'll search for any item related to your niche will remind them of your brand.
Lessen Advertisements Cost
Many business owners spend a lot in advertising their brands through pamphlets, billboards, banners, and local TV networks. There is almost 85% of the adult population uses smartphones in the US, and it is a good way to work on local SEO to increase the brand availability appearance within a certain area. It is Google that allows you free advertisement through local SEO.
Getting Rankings
Keep in mind that the only business site having more reviews by customers are helpful for you for brand liability and trust. Local buyers are very interested in grading or degrading a bad business. If someone else is looking for something and reaches you, will first read and analyze your liability through your reviews. Build trust and authority in your first customers for a betterer impression. As the first impression remains till last. A higher position in the ranking will also indicate your brand dominance within the specific niche.
Generate Sales
The most important factor of any business is to generate sales within a specific area. However, local SEO is beneficial in increasing your sales by expanding brand awareness to different people. Local searches are enough to boost your sales at the initial level and this is the best way to market your business.
Local SEO Tips for Construction And Remodeling Businesses
Every beginner is only facing a simple problematic question 'how can he construct his company" to reach the top list of Google search results? As Google contains billions of results, whenever we search a query it sorts all the web pages in the search index and brings the most accurate and relevant result. Mainly search algorithms look at these factors while driving the results,
Quality of Your content
Words of the Query
Relevancy Usability of webpages
Location Settings
Mainly people adopt different strategies to rank on the search. We'll suppose commercial contractors as an example in all tips for the construction or remodeling of a business. Here I'll explain some top strategies and tips that will be effective to construct your business:
Set up a Google My Business Account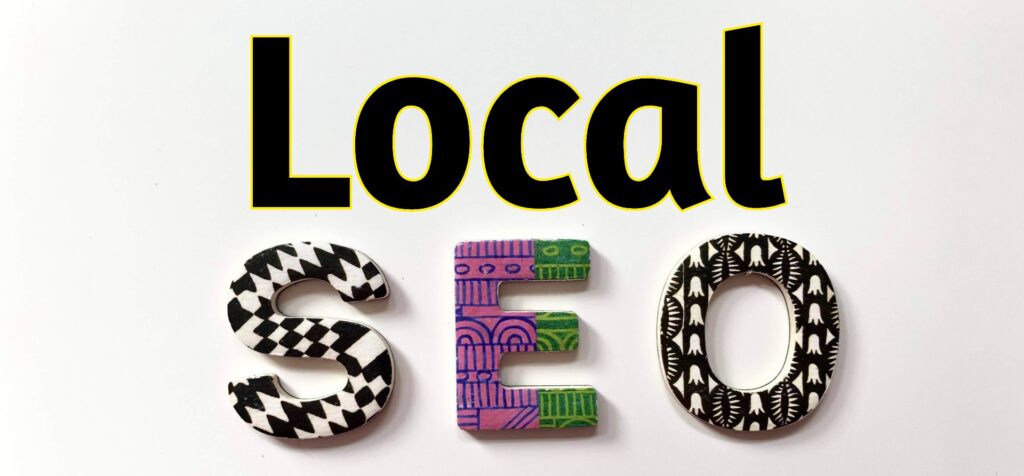 Google My Business Account will let your company rank higher on Google Maps; it increases your brand visibility across all the Google Services. It is in fact verification of your business on Google. You can rank easily in Google searches by creating this local directory. Your company Map location will be easily available for the customers to reach. In order to create a Google My Business account, you have to integrate your business account by providing also other required information for account verification.
Minneapolis commercial contractors usually use this technique to reach to optimize their business through Google Search easily. This helps the customers to guide you about your location, contact information, and business hours. Through this local directory, it is also convenient to get reviews from local customers. It helps future potential customers to choose the best business. The Google My Business listings are the best influencing when it comes to local SEO. You can also check the engagement statics from your business profile.
After verifying the GMB, your business Google Knowledge Panel will also be created that will help people to know about the sort of business and all of your business introductions will be shown in this panel in search results.
To Date NAP
Always try to maintain and update the data of your business that leads to your results accurately. In basic data, your name, address, and contact number gains make your business more visible and active among local customers. When you have submitted your data to the host of local directories. You should put the same data in all local directories of your business, these directories work as a vote of confidence when search engines are crawling and gathering similar results from all sources. For this, you should have added location pages to your website business pages.
Pick the Local Keywords
A keyword is a selection of words that are used by customers to find a service for the solution to their problem. Whenever you select the word, you should be aware of the related keywords to your niche, construction or remodeling might be your keyword, but you should dig it more, like best siding for Minnesota, siding company Minneapolis. You should choose longer-tail local keywords for your business. Using and adding different attributes of the keyword will take some time, but will be a very energetic kind of local SEO. You should have a list of the keyword used by your customers mainly for search. Also, include the keyword near me, as many people are searching for nearby services.
Using an authentic and accurate set of keywords will drive more potential for your local SEO. Use keyword research tools to pick more relevant good search volume keywords.
SEMrush and Ahrefs are the best research tool. You can easily search keywords of your niche with low competition on these.
Optimized Homepage
Your home-page design and relevancy contribute a lot in gaining the attention of the customer. For construction and remodeling business websites, the homepage must be filled with some important information related to the field and snapshots of remodeling or construction. If your company is related to roofs, you must add commercial roofing Minneapolis or MN commercial roofing keywords also to the title tag for the local SEO. An authentic and relevant homepage will create ease for the search engines to give a specific title tag to your homepage. In fact, it is the main title of your homepage, which may be the name of your company.
Upload Local Content
Mainly, businesses create non-local content for marketing strategies of a locality-focused business. They utilize their efforts on producing SEO-based content to gain more traffic. They don't think about customer engagement. In order to generate more leads and reach more customers, you should have more local content. There are various topics you can use to enhance your business availability locally. You can create local content by choosing to incorporate keywords and relating them with your business offers. You can write on social issues or problems which are concerned with construction and remodeling. Furthermore, you should give a proper solution to the readers; this will highlight your business expertise, and they'll consider you the best MN commercial roofing contractor and window installation Minnesota Always write about helpful topics.
Social Media Platforms Usage
Social media platforms like Facebook, Instagram, Instagram, and LinkedIn are the most optimized networks. Sometimes Google also crawls results from social media platforms, if a business contains an active presence on these networks. Businesses should upload blog posts and image content. If your business has a huge fan following on these social networks then it will be easy for Google to pick you in the top results, in this way your reviews also play an important role in ranking your social sites.
Conclusion
In the construction business, customers mainly prefer those contractors who offer serious and instant service without delaying the deadline. Following these tips will help you in giving substantial optimization in local searches. Your business will achieve huge milestones and these local SEO strategies will be much beneficial for your business. You should learn about the benefits of local SEO to achieve them in your strategy. You'll be amazed to see the ranking of your business after following these tips.