The dawn of generative AI technology is redefining the creative agency landscape. With an influx of innovation, creativity, and operational efficiency, AI has the potential to change the way agencies approach their work. As the Generative AI For Agencies – The Peer Interviews eBook suggests, AI technology offers both unprecedented advantages and significant challenges.
The Future of Generative AI
At the heart of this AI revolution are the creative professionals who benefit from enhanced creativity and efficiency. Noah Brier, a luminary figure from BrXnd.ai, emphasizes how AI tools liberate creatives from routine tasks that hinder their innovative abilities. Echoing this sentiment, Chris Matthews, representing Very Small Robots, LLC, highlights the democratizing power of AI Today, small agencies have access to innovative tools once exclusive to industry giants.
Beyond the broad advantages, it is essential to delve deeper into the nuances of AI integration. Automation, which is among the most touted benefits of AI, addresses the tedious and time-consuming tasks that bog down creative professionals. With generative AI, agencies can efficiently generate multiple versions of ad copies or remove backgrounds from images. Consequently, professionals can channel their efforts into core creative activities, ensuring an optimal use of their skills.
Leveling the Playing Field
However, it is not merely about freeing up creative time. The democratization of technology ensures a level playing field for agencies of varied sizes. Generative AI opens doors to capabilities previously reserved for larger players, enabling smaller agencies to tap into advanced tools and gain a competitive edge. This technological renaissance helps drive a more equitable and diverse creative agency ecosystem.
The enthusiasm around generative AI is palpable, but the adoption of this technology remains varied. Intellectual property concerns are at the forefront of this discussion. Legal ambiguities around training data and AI outputs create an atmosphere of caution, hindering more widespread adoption. Lowell Orelup's insights offer a glimpse into this varied landscape of AI adoption, highlighting a mix of cautious exploration and full-scale AI integration.
Overemphasis on the output of AI tools is another roadblock. In their rush to capitalize on AI's potential, organizations may overlook the importance of AI as a strategic input. This narrow focus on the end product may lead to missed opportunities for leveraging AI as a vital part of the strategic planning process.
Challenges and AI Evolution
The rise of generative AI is not without challenges.  Content oversaturation and misinformation are two significant hurdles that agencies need to address.  With the ease of content creation that AI provides, there is a risk of flooding the market, potentially leading to audience burnout and reduced campaign effectiveness.  Rachel Jordan, Head of Marketing at TeachFX, draws attention to this problem of oversaturation.  On the other hand, Matthews emphasizes the need for caution in AI content generation, as unchecked use can exacerbate misinformation issues in the digital space.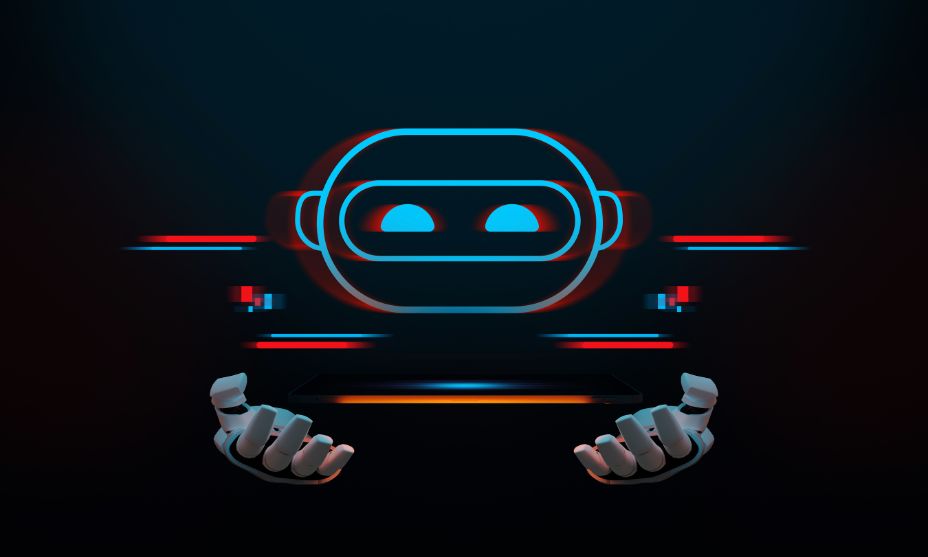 As the AI landscape evolves, the recruitment process for agencies is undergoing a substantial transformation. AI proficiency is increasingly becoming a sought-after skill in talent acquisition.  However, Orelup emphasizes that inherent human qualities, such as leadership and analytical abilities, remain indispensable. Generative AI is not a replacement for human creativity but an enhancement.
Agencies must strike a balance between technological innovation and human intuition.  In a world heading toward automation, intangible qualities like brand essence, core values, and ethos serve as touchstones of authenticity.  As Brier rightly points out, AI is an accelerant for human creativity, not a substitute.  He urges agencies to resist the temptation to settle for mediocrity despite the ease of generating average content with AI.
Platforms like Brandguard.ai are playing a crucial role in this context. By teaching machines the nuances of branding, these platforms provide tools to monitor and manage brand outputs, fostering a symbiotic relationship between AI and human expertise.
Generative AI is a promising addition to the creative agency toolbox. However, ethical considerations, such as the authorship of creative outputs and the potential to create echo chambers with tailored content, require careful navigation. The thoughtful integration of technology and human touch is essential for shaping the future of agency success.
In Conclusion
Generative AI technology has ushered in a new era for creative agencies. As agencies navigate this transformative journey, the careful fusion of human creativity with AI capabilities will determine their success. With a balanced approach, generative AI can catalyze a new chapter in the creative industry.