When it comes to online shopping, safety is paramount. Whether you're buying something small or large, your security should be a major concern for you. When shopping online, it is crucial to take the necessary precautions to ensure that your information and payment details remain secure and you get the exact goods you have ordered.
Online Shopping Tips for Everyone
Here are some tips for staying safe while shopping online:
Shop at Trusted Sites
When shopping online, it is essential to ensure that you are dealing with reputable sites. When considering a site for purchase, look for certain features to ensure that your experience is safe and secure. Check the company website for reliable customer service contact information, including a phone number and email address. Read reviews from other customers to learn more about their experiences with the company. You can feel confident and comfortable shopping online by taking the necessary precautions.
Check Return Policies
When shopping online, it's essential to check a store's return policy before making a purchase. Access to an easy and hassle-free return process is necessary for a stress-free online shopping experience. Knowing the terms and conditions of returns can help you make more informed decisions when shopping and give you the confidence that your purchases will be secure. Ensure you read the full policy before making a purchase and that it covers any potential issues with your purchase. Additionally, be aware of any time limits for returns and whether the item must be in its original condition to be eligible for returns.
Use Secure Payment Methods
It is essential to consider using secure payment methods. Secure payments are conducted through trusted services that protect your financial information from hackers or malicious actors. Some popular and reliable examples of secure payment methods include PayPal, Apple Pay, Google Pay, Amazon Pay, and various credit card companies. These provide advanced security features to protect your personal information and financial data. Additionally, when using a secure payment method for online shopping, remember to check that the website or platform is legitimate and safe before entering any payment details.
Keep Records
It is essential to keep records of your online shopping experience to ensure a safe and secure digital transaction. By keeping track of all the details related to your purchase, such as payment methods, delivery timeframes, return policies, and contact information for customer support, you can quickly identify any issues or potential problems with an online retailer. Additionally, keeping records of your online purchases allows you to compare prices and shop for the best deals. This is especially important when making large purchases, as you want the best value for your money.
Safeguard Personal Information
Protecting your personal information when shopping online is important. Safeguarding your data and conducting innovative cybersecurity practices are essential for a safe and secure online experience. Set strong passwords that are difficult to guess by using a combination of letters, numbers, and symbols. Always use a secure connection (HTTPS) when making payments online. This will ensure that your data is encrypted and cannot be intercepted by hackers.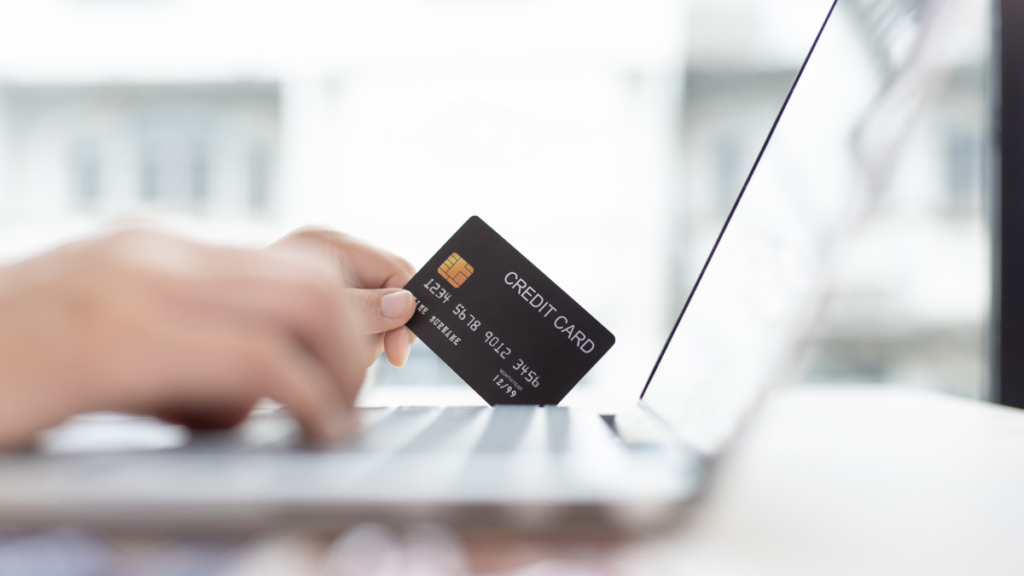 Monitor Accounts
After making an online purchase, check your bank and credit card statements for any suspicious activity. Contact your financial institution immediately if you spot anything out of the ordinary.
Keep Software Up to Date
It is essential to keep your software and programs up to date when shopping online. Having the most recent updates ensures that your computer will be better equipped to handle potential threats or issues while browsing the web. It's also a good idea to use antivirus software and a firewall to further protect yourself from hackers or malicious software. Additionally, you may want to consider using a virtual private network (VPN) when shopping online. VPNs scramble your data and keep it encrypted while you shop so that no one can access it.
Check Privacy Policies
When shopping online, it's essential to take the time to read a company's privacy policy. A company's privacy policy outlines what they do with any personal information you provide them when making a purchase. It can also let you know whether your data is being shared with third parties and if and how the company uses cookies. Reading a company's privacy policy is essential for protecting yourself against scams, identity theft, and other malicious activities. Additionally, it can help you ensure that your personal information isn't being used without your consent or shared with anyone else.
Enable Two-Factor Authentication
Shopping online is convenient, but it can also leave you vulnerable to cyber threats. It is essential to enable two-factor authentication whenever possible. Two-factor authentication (2FA) is an extra layer of security that requires users to provide two different factors when logging in – usually, a combination of something they know (like a password) and something they have (like their phone). This makes it much more difficult for someone to gain access to your account, as even if they were to guess or steal your password, they would still need access to the second factor to log in.
Conclusion
Following these tips can help ensure that your online shopping experience is safe and secure. Always be sure to take the time to research a store before making any purchases and trust your gut if something doesn't feel right.