As smartphones evolve, becoming more delicate and pricier with every new model, ultimate protection becomes increasingly paramount. A case is no longer just an accessory but a vital shield that defends these digital companions against unforeseen mishaps and wear and tear. Among the myriad of options available, rugged cases stand out, known for their superior durability and bonus features. However, they do come with added bulk. This brings us to an important question: Is the extra protection offered by a rugged phone case essential and worth its additional weight? Let's dig a little deeper into this matter to find out.
What is a Rugged Phone Case?
Think of a rugged phone case as your smartphone's tough, dependable bodyguard. These cases are crafted to provide exceptional protection that surpasses standard phone cases, acting like a digital fortress.
What characterizes a phone case as "rugged"? The answer lies in its construction and ability to resist damage. Rugged cases are built using hard-wearing materials like Thermoplastic Polyurethane (TPU) or Aramid Fibers, renowned for their strength and durability. These materials are often used in a multi-layered design, featuring a shock-absorbing inner layer and a rigid outer shell to provide comprehensive protection against impacts and drops.
In addition, rugged cases commonly incorporate reinforced corners and raised bezels. The former offers extra defense against accidental drops, while the latter prevents the screen from directly contacting surfaces, reducing the risk of scratches and cracks.
But that's not all. Thanks to their tight seals and robust materials, many rugged cases boast water, dust, and snow resistance. Most rugged phone cases even meet military-grade drop and shock protection standards, reassuring them they can withstand tough conditions.
Read Also: Ways Mobile Apps Can Boost Your Business Growth
Who Typically Uses Rugged Phone Cases?
Rugged phone cases are typically the go-to choice for individuals in challenging environments or situations. Think of adventurers who expose their devices to extreme weather conditions, outdoor enthusiasts who risk dropping their phones on hard surfaces during activities, or professionals like construction workers whose phones must survive in harsh work settings.
However, the appeal of rugged cases is common to these groups. They're also a smart choice for anyone who has a bit of a butterfingers moment now and then, frequently dropping their phone. Moreover, they're ideal for individuals prioritizing maximum device protection, regardless of their lifestyle or occupation.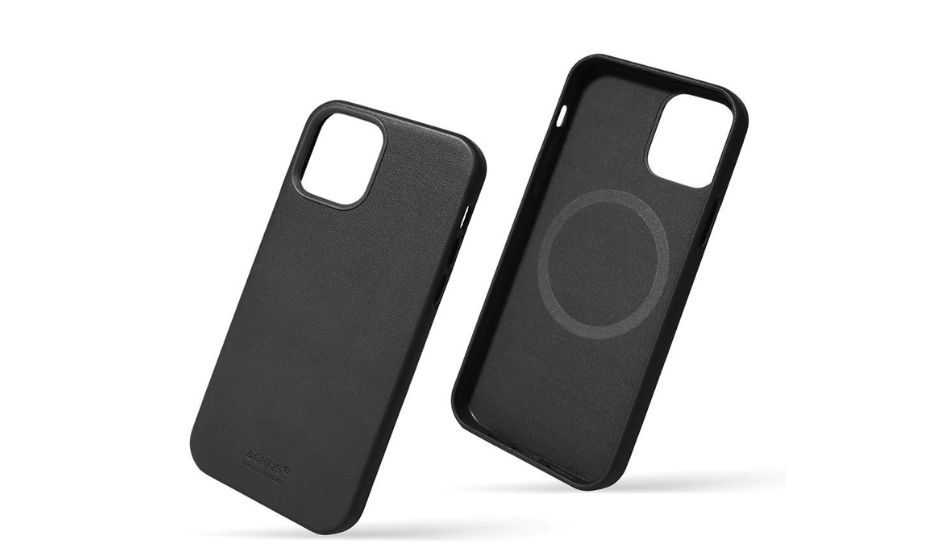 Why Some People Find Rugged Phone Cases Inconvenient?
Despite their protective prowess, rugged phone cases aren't everyone's cup of tea. Why so? Let's dive into the reasons.
Firstly, their size and bulk can be a turn-off. These cases are built to be tough, which means they're often larger and heavier than standard ones. This extra heft can make the phone feel cumbersome, especially when slipping it into a tight pocket or clutch bag.
Secondly, the sturdy build can sometimes compromise usability. The buttons might become harder to press, and the ports may become more difficult to access due to the added layers of protection. So, while rugged cases offer superior protection, they come with a trade-off – convenience.
How Does a Rugged Phone Case Compare to Regular Cases?
Protection-wise, rugged phone cases stand unrivaled. They are the tanks of the phone case world, built to endure the toughest of conditions, accidental drops, and even extreme temperatures. Regular phone cases, on the other hand, are more akin to sports cars – sleeker, more fashionable, but not nearly as tough.
Regular protective cases come in various forms. Silicone cases, for instance, are soft and flexible, offering a good grip but limited impact protection. Plastic cases are lightweight and stylish, yet their defense is fairly basic. Leather cases exude luxury and fend off scratches but don't handle severe impacts well. Metal cases provide better protection but can disrupt signal reception. Fabric cases are trendy and comfortable but offer minimal protection.
So, is the added bulk of a rugged case worth its superior protection?
That's a question only you can answer. If you're an adventure enthusiast or your work environment is demanding, extra protection could save you from costly repairs or replacements. The trade-off in size and weight might be worth it.
On the other hand, if you're a casual phone user, mainly in safe environments, a regular case could be enough.
Is it Worth Buying A Rugged Phone Case?
To answer this, you have to consider several factors. First, how much do you care about the aesthetics of your phone? If style is your top priority, a rugged case cramps your style. But remember, aesthetics have evolved, and many rugged cases offer a blend of protection and style12. Brands like Spigen and OtterBox are creating designs that don't just protect but also appeal to the fashion-conscious consumer2.
Next, think about how often you drop your phone. A rugged case becomes an essential investment if you're prone to accidents. While a rugged case won't make your phone immune to drops, it will significantly minimize the damage. Investing in a protective phone case is worth it as it can prevent damage from scratches, drops, and other accidents.
Lastly, reflect on your daily usage. A rugged case is a no-brainer if you're constantly on the go, working in harsh conditions, or love outdoor adventures. Rugged cases are designed to withstand extreme temperatures, drop tests, and dust resistance. On the other hand, if your phone spends most of its time safely tucked away, you might not need the level of protection a rugged case provides.
Conclusion
The value of a rugged phone case largely depends on your lifestyle and phone usage habits. But given the high costs of smartphones today, it's better to be safe than sorry.