Fortnite is no doubt one of the most famous video games worldwide. The game was made by Epic Games and then launched in 2017. There are three modes in Fortnite where players cooperate to live in an open environment.
The first mode is Fortnite Battle Royale, where 100 players fight with a bot or real players until a solo, duo, or squad wins. It is the most popular model as compared to others. The second mode is Fortnite creative, where players are permitted to make their worlds and battleground where they will fight others. Fortnite: Save the World is an integrated version that allows four players to enter a battlefield where they will fight with zombies until they depart.
Being passionate is cartoonish, and some incidents and excessive use may disturb teenagers, yet this is the game. Players can create new accounts by giving their email addresses and password. After the verification process, they can set a username for their players.
Why Fortnite?
Players can play Fortnite on Xbox One, PlayStation 4, Windows, macOS, iOS, and Android devices, as it is available on every device.
Players get addicted to the game easily as it is hypnotic, but the gameplay is so simple and understandable. When people get knocked out, their teammates can help them revive as the game lasts 30 minutes. If you get eliminated, you can quickly re-enter into the next lobby.
There are more challenges in the games as the community is increasing daily, so the updates are necessary at the end of the season, and there is no age restriction.
The players are permitted to collect awards after completing the challenges.
The application has a massive following on social media streaming apps like YouTube, Twitch, and Facebook, so children might feel missed out if they don't play games.
Steps to Protect Your Child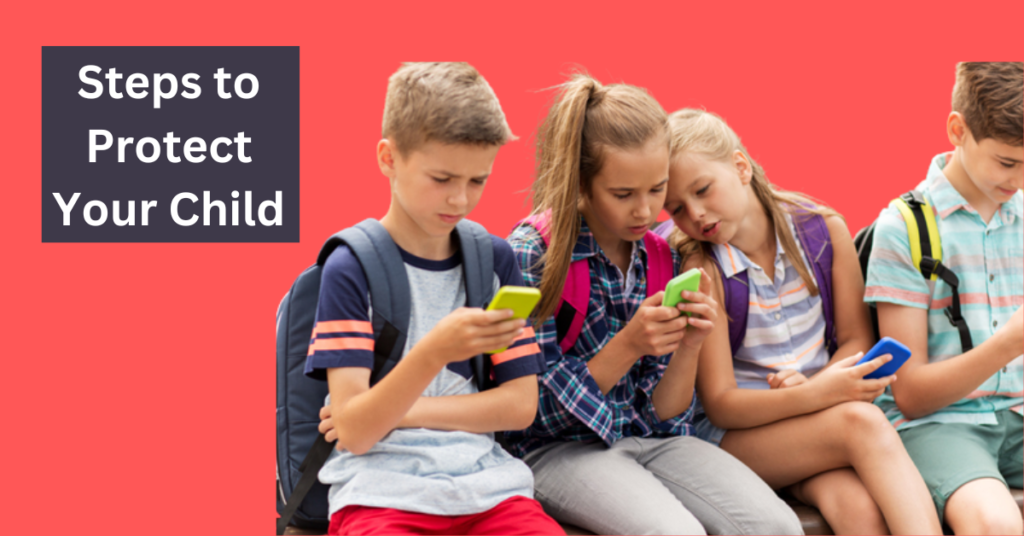 Parents can endure multiple steps to safeguard their children.
Step 1.
When creating an account, it is essential to note that children should not create a username that gives any personal information. There is no age restriction, but many children below 12 play video games. It is necessary for parents they should be aware of the threats that have been increasing.
Step 2.
Fortnite has three access modifiers. The first one is Public, where anyone can enter your profile and see your collection of skins. Friends are the second one, where only friends are allowed to come to the profile. Last is Private; no one can enter the profile unless the child has sent the invitation.
Step 3.
If you want to use Voice Chat, you can enable it for friends or the Public. Parents should let their children know about the voice-chat setting. If you consider it unsuitable, turn off your voice chat.
Step 4.
Suppose someone is speaking in a threatening and inappropriate manner with your child; contact and guide them on how to deal with that kind of individual. If they are in big trouble like they are exposed or viral, properly help them.
What is Reboot a Friend Feature?
Fortnite gives you awards for bringing back those players who are not online for 30 days. The Reboot a Friend feature was introduced in 2020 and delivered new rewards. It was announced that all the players could access the reboot feature if they have friends who have taken some time off from the game.
You can ask your old teammates to return to the platform by offering them rewards by sending invitations. It does not require many steps to access the feature, yet it is simple and easy.
Working
The present version of the feature Reboot, a Friend, is the same as the beta, but the app providers have made some changes. At the start, if you had some teammates who went on sleep mode for 30 days, you could invite them to rejoin you on the app.
Now the situation has changed in the current version. Now, if you invite your teammates to join you on the app, you still get rewards even if they are not in the mood to agree.
Steps to reboot a friend in Fortnite?
Multiple steps you can follow to collect rewards by bringing back your old teammates (Reboot a Friend):
First, go to the site to access Fortnite's Reboot a friend.
Register with the site by giving the existing email and password, and sign in to your glorious account. You can select your character and provide a username to it.
You can select more than three friends from your id who have not played Fortnite for thirty days or more and invite them.
If they have accepted your request and downloaded the game to play with you, you can play as many games as you want. You will earn points on each game you have played with rebooted friends.
You and them can spend these earned points to get rewards by clicking on "Confirm".
It is important to note that you will earn 100 points on every game you play with your rebooted teammate, then get 10 points for every game you will play with Reboot a friend squad. The Reboot a Friend feature has changed a lit bit recently. Even if a friend has not accepted your request, you can still earn points by using this feature. The points can be used to redeem multiple rewards like skins of guns, a legendary suit etc.
Rewards
The Reboot a friend feature can earn you points. You will earn 100 points for the first game you will play with the rebooted friend, and later on, 10 points for every game. The rewards are given below:
For 400 points, you will get a Plasma Carrot Pickaxe.
For 300 points, you will get a Toxic Flash Guider.
For 100 points, you will get a Heartbeat Wrap.
For 100 points, you will get a Reboot a Friend Spray.