Introduction
Focusing on Search Engine Optimization (SEO) is vital to success in the dynamic digital marketing empire. With millions of websites competing for attention on search engines like Google, understanding how to use SEO tools effectively is essential for website optimization and improved rankings. SEO Moz stands among the leading SEO tools available today, helping web admins and online businesses excel against their rivals. Join us as we uncover the secrets of SEO Moz and its ability to enhance your website's search rankings and attract organic visitors.
The Power of SEO Moz
SEO Moz, now known as Moz, is a prominent SEO software platform that offers various tools and features designed to enhance your website's visibility in search results. With this tool, you can get valuable information about keywords, backlinks, site audits, and competitor analysis. It helps web admins make smart choices using data. With Moz's user-friendly interface and comprehensive data, even beginners can easily navigate the complexities of SEO.
Keyword Research with SEO Moz
Keywords are important words or phrases that show what a piece of writing is about. In digital marketing and online searching, keywords are like magical words that help search engines decide if a webpage has answers to people's questions. People who own websites and market things online use special words to get noticed. Keywords are important for SEO, and researching keywords is key to success. SEO Moz offers a powerful Keyword Explorer tool that enables users to identify relevant keywords, check search volume, and analyze the competition. Choosing keywords that many people search for but not many websites use can help you rank higher on search engine results pages and get more specific visitors to your website.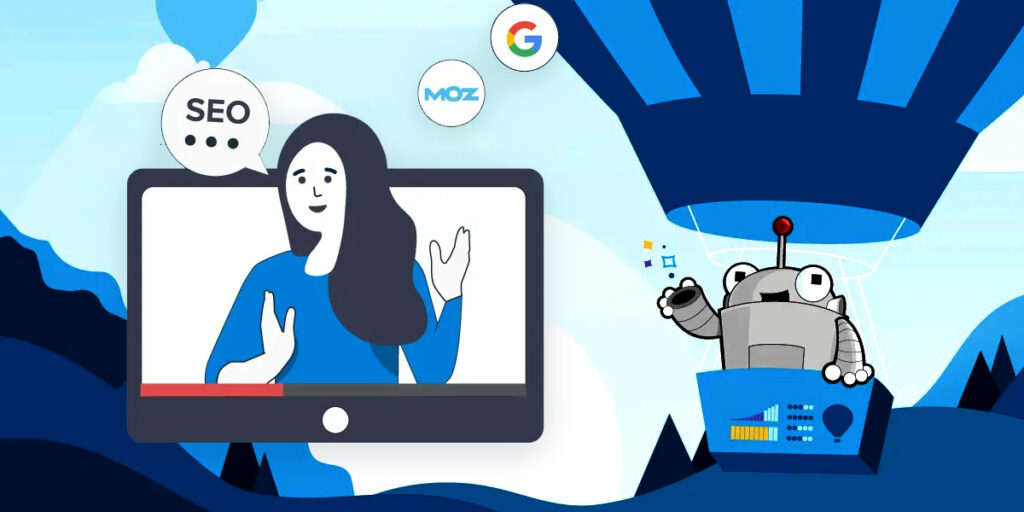 On-Page SEO Optimization
On-page SEO, or on-site SEO, involves implementing specific optimization techniques and practices directly onto a webpage to boost its visibility and placement within search engine results pages (SERPs). The process includes improving different components on the webpage to enhance its search engine compatibility and relevance to user searches. A well-optimized website is essential for improving search rankings. SEO Moz's On-Page Grader helps you analyze your web pages and provides actionable suggestions to optimize meta tags, headings, content, and other on-page elements. Following the On-Page Grader's guidance can improve your website's relevance for search engines and attract more potential visitors.
Building High-Quality Backlinks
In simple terms, backlinks (inbound links) refer to links from other websites and point back to your website. In SEO, backlinks are vital for enhancing website visibility and search engine rankings. When one website references another using a hyperlink, search engines regard it as a confirmation or vote of confidence. Backlinks tell search engines that other websites think your content is important and reliable. Search engines observe a website to have more authority and credibility when it has more high-quality backlinks.
Backlinks remain a critical ranking factor for search engines. Backlink identification and analysis are made easy with the help of Moz's Link Explorer. By utilizing this tool, you can examine the link profiles of your competitors and uncover possible opportunities for building more links. When you get strong links from trusted websites, your website becomes stronger and has a higher chance of appearing in search results.
Tracking and Analyzing Progress
Regular checking and studying are really important for the success of any SEO plan. Moz's Rank Tracker and Site Crawl provide valuable insights into your website's performance and search engine rankings. By tracking keyword positions, organic traffic, and site health, you can continually identify areas that need improvement and make data-driven decisions to refine your SEO strategies.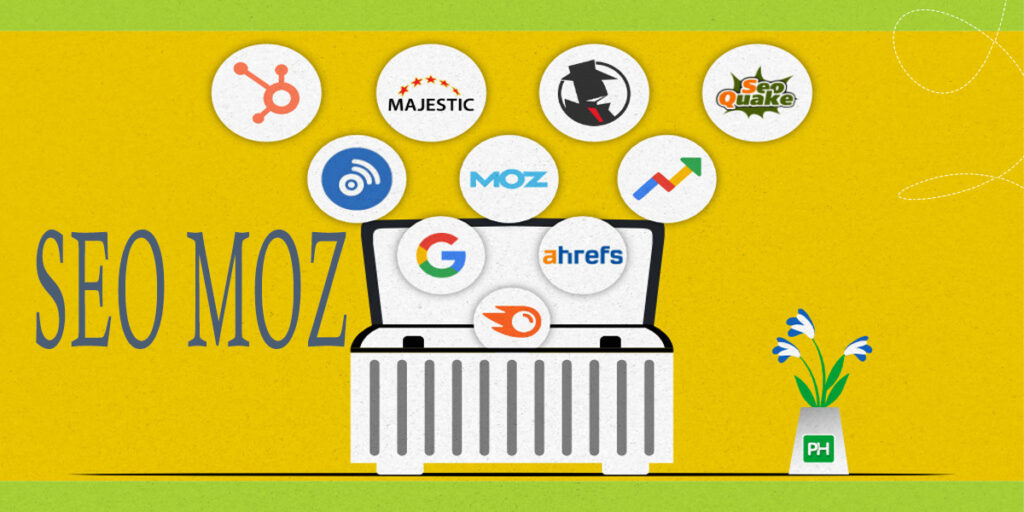 Competitor Analysis with SEO Moz
When it comes to SEO, competitor analysis involves evaluating and examining the online plans, methods, and achievements of opponents with the aim of gaining an understanding and finding prospects for enhancing one's search engine optimization efforts. The task involves identifying similar websites' positive and negative aspects to develop an improved SEO strategy. Examining the keywords targeted by your competitors can provide insight into their SEO priorities and the subjects they consider significant. Discovering the new keywords they are ranked for and their search volumes is possible with the help of tools like keyword research tools and SEO software.
Being aware of how your competitors are approaching the digital landscape is essential. SEO Moz's Competitive Analysis tools offer valuable data on your competitors' organic search performance, keyword rankings, and link profiles. By studying this information, you can discover areas where your SEO needs improvement and create strategies to beat your competitors.
Optimizing for Local Search
Local search in SEO means improving the visibility and rankings of a website or online presence in local search engine results. The primary objective is to target and attract customers or users searching for products, services, or information within a certain geographical location. Local search has gained significance as the use of mobile devices has increased and more people prefer to conduct location-based searches. When individuals look for businesses or services close to where they are, search engines present localized results so that they can find relevant and convenient information.
Want to reach local customers? Moz Local can help your business do that effectively. This tool helps you manage and maintain accurate business listings across various online directories. Consistent NAP (Name, Address, Phone number) information is critical for local SEO success. Moz Local makes it easy to ensure your business details are correct and current on the internet.
Staying Updated with SEO Moz
SEO is a field that is always changing because the way search engines work keeps improving. Get ahead with Moz's comprehensive blog, industry reports, and whiteboard videos. Staying updated with the latest trends, best practices, and algorithm changes will help you adapt your SEO strategies and remain competitive.
Conclusion
In this competitive world of online marketing, using the right tools can make a remarkable difference in your website's success. SEO Moz provides a comprehensive suite of features that can revolutionize your efforts, helping you optimize your website, drive organic traffic, and outrank your competitors. Using SEO Moz effectively can enhance the performance of your website significantly and make it stand out online. Make your website amazing using Moz and stay ahead of the competition.