Snappa is an online graphic design tool that simplifies the process of creating eye-catching visuals and graphics for various purposes, from social media posts and blog headers to marketing materials. With its user-friendly interface, pre-designed templates, and a range of customization options, it empowers users, regardless of their design expertise, to produce professional-quality images efficiently. Its feature set includes a vast library of stock photos, icons, and fonts and the ability to resize designs for different platforms with a single click. Users can collaborate with team members and easily integrate with social media accounts. It can also offer a free plan; its subscription pricing provides access to premium assets and additional features. In this article, we'll explore Snappa's features, pricing plans, and user experience to help you determine if it's the right graphic design tool for your needs.
Critical Features of Snappa
Graphic Resize
The ability to resize graphics is a fundamental feature of any graphic design software or online platform. It can help you adapt your visuals to various social media, print, or website formats. Graphical resize tools are particularly crucial for social media content, where each platform has its preferred image dimensions. With this feature, you can effortlessly adapt your graphics' size, saving you time and dissatisfaction.
Social Media Connection
It can simplify content sharing, optimize various platforms' visuals, ensure brand consistency, and enhance audience engagement. A social media connection feature within your design platform can enable you to publish your visuals on social networks directly. This can reduce the process of sharing content and ensure that your graphics are optimized for each platform, helping you engage with your audience more effectively.
Graphic Editor
A powerful graphic editor is the heart of any creative design platform, offering the means to shape, enhance, and improve visual content. If you're a professional designer or someone exploring their creative potential, the quality and comprehensiveness of the graphic editor play a pivotal role in the success of your design projects. It is the foundation of your ideas, making it a crucial element in digital creativity.
Visual Assets Library
An extensive visual assets library is a valuable source for designers. With this feature, Snappa can help simplify the design process by eliminating the need to search for visual elements across multiple platforms or spend on costly stock photo subscriptions. These images are carefully selected to meet high standards, ensuring they are visually appealing and optimized for use in various design projects. Users can confidently incorporate these visuals into their creations to maintain a professional and polished appearance.
Templates
Templates are pre-designed layouts that provide a starting point for your projects. They are essential when creating consistent and professional-looking visuals quickly. If you're designing social media posts, posters, booklets, or other materials, templates can help you start your design process and maintain a solid visual identity.
Team Collaboration
For collaborative design projects, team collaboration features are essential. They enable multiple team members to collaborate on the same project simultaneously, share feedback, and keep track of changes. This feature can foster a seamless and efficient collaboration, especially when team members are distributed across different locations.
Folders & Organization
Practical organization is essential to managing a growing collection of design files. Folders and organization features can help you quickly classify, distribute, and access your projects. This ensures you can quickly locate past designs, keep your office and working area arranged, and maintain a clear overview of your creative assets.
Read Also: Best Photo Editors for Better Product Photography
Custom Fonts:
Typography plays a significant role in design, and custom fonts allow you to personalize your creation further. A wide selection of custom fonts is essential for creating unique and impactful visuals. It will enable you to match your design with your brand's identity or to experiment with different styles to capture your audience's attention.
Video Tutorials:
Video tutorials are a valuable resource for anyone looking to explore the full potential of graphic design tools like this, especially if they are newcomers to the platform or graphic design. These tutorials offer a dynamic and engaging way to learn how to use the platform's countless features and help users overcome the initial concern that often comes with entering the design world.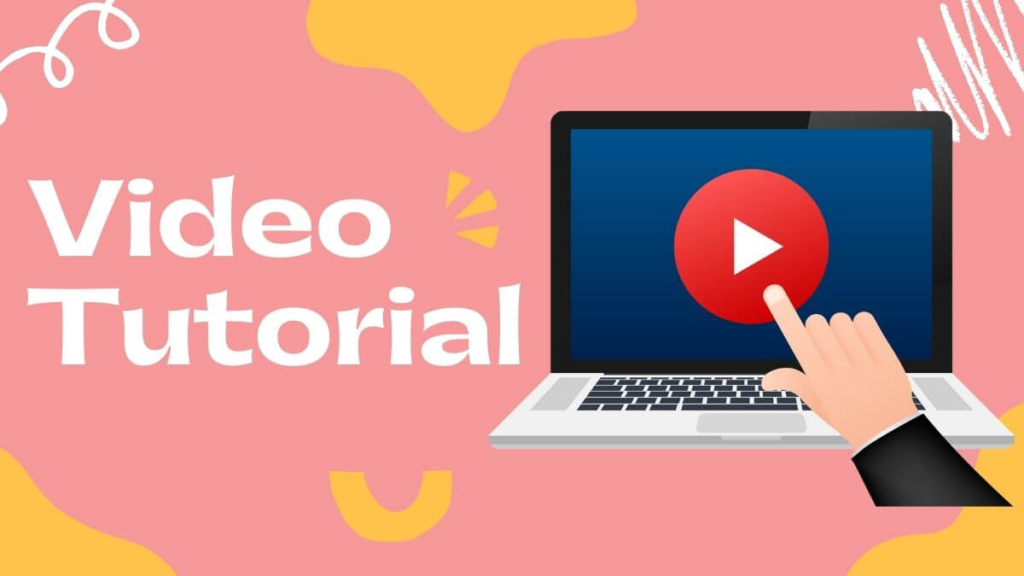 Snappa User Experience
Installation Excellence with Snappa
When you sign up for Snappa, your journey begins with an informative video highlighting the platform's strengths. This video highlights the significance of a well-crafted onboarding process and showcases their expertise.
User-Friendly Interface
Following the video, users can explore the platform at their own will and speed. They receive random prompts to guide them, especially if they encounter challenges. Its homepage can offer a clean and bright user interface that makes it user-friendly.
Creating an Instagram Post
It can create an Instagram post. The process began with template selection. After clicking, the editor opens and provides a comprehensive array of tools for image personalization. This can include background, text, effects, graphics, and more, all conveniently accessible on one screen. The intuitive drag-and-drop functionality can simplify the entire process, with the added benefit of a rapid undo feature for random actions.
Effortless Graphic Search
A library search feature can simplify the process of finding the perfect graphics. Its user interface is unique because of its clarity and ease of user interface. It can result in a stress-free user experience with impressive results within minutes.
Pricing:
1. Its starter plan is available free for 1 user.
2. Its pro plan is $10 per month per user.
3. Its team plan is $20 per month for 5 users.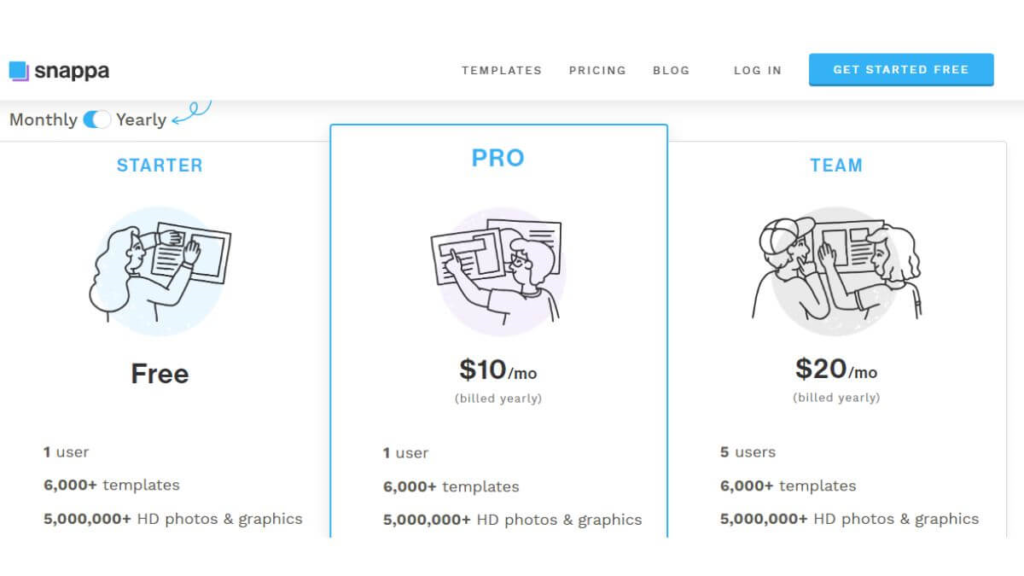 Conclusion
Snappa features of Graphic resizing, social media connection, a robust graphic editor, a visual assets library, templates, team collaboration features, and video tutorials can transform your creative workflow. If you're an individual designer looking to boost your productivity or part of a collaborative team working on complex design projects, these features will help you achieve your creative goals with greater speed and efficiency. Remember that the right tools can make a significant difference in the quality and impact of your visual content, so choose your design platform carefully to enjoy these benefits.