An effective content strategy is the product of careful planning that takes into account the brand's values, goals, and the interests of the target audience. Whether you're new to content marketing or have been at it for a while, it's wise to review and update your content strategy for relevance, innovation, and engagement. This article discusses the essence of content strategy, highlights the necessity of a content marketing plan for businesses, outlines the essential strategy creation steps, and provides impactful content marketing strategy samples for motivation. 
What is Content Strategy?
A content strategy covers the entire content lifecycle: planning, creation, publication, management, and governance. It's about captivating and engaging the target audience to meet needs and align with business goals. For example, to boost brand awareness, a strategy might prioritize SEO for increased website visibility and traffic. While new business owners might initially overlook its significance, delivering high-quality content builds audience trust, leading to lasting success. Essentially, a robust content strategy forms the foundation of the 'Attract' and 'Delight' stages in inbound marketing, driving prospect attraction, sales enablement, and customer satisfaction.
Why Marketers Need to Create a Content Marketing Strategy
Content marketing strategically ready businesses for consistent, budget-friendly website traffic and fresh leads. Crafting a single enduring blog post can secure a continuous flow of organic traffic, with embedded links to free resources yielding lasting lead generation. HubSpot's blog team experienced this as a pivotal method for bolstering ongoing Sales Blog traffic. The dependability of traffic and leads stemming from evergreen content empowers experimentation with diverse revenue-generating tactics like sponsored content, social media ads, and distributed material. Your content's impact extends beyond lead attraction, educating prospects and heightening brand awareness.
To initiate the process, here are straightforward actions to formulate your social media content strategy tailored for your small business:
Create Goals for Your Social Media Marketing that Align with Your Business Objectives
Defining clear social media objectives is pivotal, offering a roadmap for strategy, measurable benchmarks for progress, and a boost to the likelihood of success. To optimize outcomes for your small business, synchronize these social media goals with broader business aspirations. Leverage these objectives to shape your content creation strategy within your comprehensive plan. Generally, nine strategic social media goals can enhance your returns:
Boost brand recognition.
Direct traffic to your website or landing pages.
Cultivate new leads.
Expand revenue (via increased signups or sales).
Foster a community around your enterprise.
Enhance brand engagement.
Amplify media mentions.
Improve social customer service satisfaction.
Escalate positive brand conversations.
For a streamlined social media strategy, we recommend focusing on two to three objectives aligning with your business needs. For instance, a new cruelty-free skincare brand targeting Gen Z and millennial women might begin by building an audience, aiming to heighten brand awareness through social media. Regardless of your chosen objective, ensure seamless integration with your business pursuits. This safeguards against dismissing social media as ineffective, underscoring the need for a bespoke social media strategy in congruence with overall business objectives.
Define your Target Audience
Connecting directly with your desired audience in their familiar language and addressing topics they've pondered or shared with friends enhances engagement. Crafting personas is a valuable method to define your social media target audience. Personas are detailed characterizations of individuals within your target market, serving as potent tools to identify resonant content.
Develop personas by analyzing potential customers' demographics (age, location, income) and psychographics (behavior, attitudes, interests). Include their needs and challenges for depth. For instance, consider "Nia," a 24-year-old teacher seeking vegan, organic skincare in Washington, D.C. Overloaded with work and social life, she struggles to establish a skincare routine.
Identify the Best Social Media Networks for your Business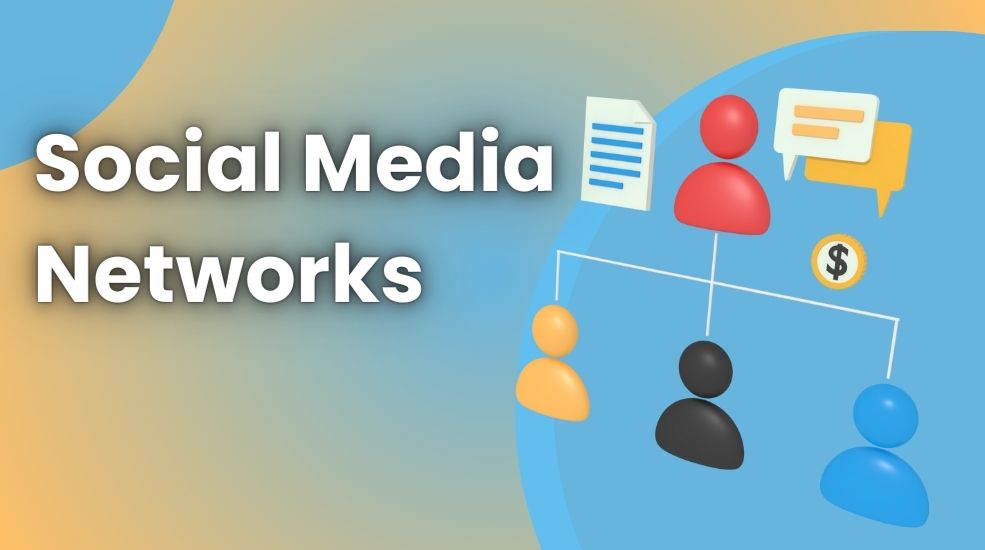 While larger corporations often maintain a presence on multiple social networks, small businesses with limited teams need help. Instead of spreading thin, focus on platforms aligning with your target audience. Tailor messaging for each to establish stronger connections. Consult our top 21 social media sites to determine the best fit for your business.
Consider audience habits, brand identity, and offered products/services. Each platform's unique features suit specific content types; for instance, Twitter fosters conversations, while LinkedIn thrives on professional info. For instance, our skincare brand targeting Gen Z and millennial women might flourish on YouTube, Instagram, and TikTok due to their high usage within these demographics.
Plan and Create Content
High-quality content is a fundamental pillar in a successful social media content strategy. Your content's role is pivotal in realizing business and social media objectives. Synchronization between your social media posts and the platform's purpose and audience is key. A profound comprehension of your target audience aids in this alignment.
Reference your buyer personas to explore their goals and challenges, discerning how to provide solutions. For instance, the skincare brand could devise quick, user-friendly makeup tutorials spotlighting their sensitive skin product line. Sharing these videos on Instagram and YouTube aids Nia in simplifying her beauty routine amid a sea of options that seldom meet her criteria: vegan, organic, and suited for sensitive skin.
Track and Measure Performance
Skipping this step is unwise; after investing effort in content creation and distribution, monitoring analytics is vital. It unveils which content resonates most with your audience and its contribution to social media goals. For instance, you might identify a preference for videos over photos, prompting strategic adjustments. While numerous metrics exist, focus on those supporting your objectives.
If your aim is blog traffic, Instagram likes must be more relevant. Instead, scrutinize data aligning directly with your goals. Access our guide covering 61 key social media metrics, each briefly explained along with measurement techniques. Every social network offers unique insights, while Buffer consolidates metrics for streamlined analysis. Leverage Google Analytics to track referral traffic and enhance your social media marketing with our recommended reports.
Conclusion
In today's dynamic digital landscape, a well-crafted content strategy is the compass that guides businesses toward success. Businesses can seamlessly connect with their target audience by meticulously planning, creating, and distributing content across social platforms. This strategic approach, grounded in audience understanding, goal alignment, and data-driven insights, paves the way for enhanced brand awareness, engagement, and business growth. As the content landscape continues to evolve, embracing a holistic content strategy remains a cornerstone for small businesses to survive and thrive in the competitive world of social media marketing.