Secrets to success in public relations can seem elusive; however, these best PR tips will help you master the craft. Whether you are a beginner or professional, learning and applying the right techniques is key to success in the ever-changing world of public relations. Here I will provide innovative strategies and actionable advice to help you optimize your PR efforts and get the best results. With the right knowledge and planning, you can ensure successful public relations campaigns for yourself or your organization. Let us dive in and explore these secrets to success in public relations.
Develop an Effective PR Strategy
An effective PR strategy is important for everyone who wants to increase their public visibility and a strong relationship with people. A successful PR strategy should include the following:
Setting clear goals.
Identifying target audiences.
Researching the competition and available resources.
Creating a budget for activities.
Developing messaging that speaks to key audiences.
Utilizing digital media and traditional channels to launch the campaign.
Setting up evaluation criteria for gauging success.
A successful PR strategy will go beyond simply broadcasting a message and focus on engaging with stakeholders, building relationships, and aiming to create a positive long-term impression. An effective PR strategy ensures that the company message is successfully delivered to the right people in an effective way,
Utilize the Power of Storytelling
In public relations, storytelling is fundamental to creating an endearing and engaging relationship with media outlets and the general public. Through powerful narratives, companies can capture their audience's attention and ensure that they remain interested in their messaging. When crafting stories for a PR campaign, it is important to ensure they are authentic and relate to the target audience. Storytelling can connect emotionally with consumers by highlighting a company's values and mission.
Connect with Influencers in Your Niche
Influencers are opinion leaders with a large circle of followers and can help you spread your message widely. Researching and identifying key influencers in your niche is the first step, followed by building relationships with them. Stay active and interact with their content through social media and create content that they want to interact with. Being genuine and providing value to them will help you build a lasting relationship that can benefit both parties.
Monitor social media for Relevant Conversations
This allows you to create engaging content, tailor messages for specific audiences, track people's opinions about your brand or products, and identify potential influencers or partners. Through social media, you can also stay updated about new trends and also about your competitors' activities. With the right tools, you can easily monitor activities across multiple social media platforms, giving you a greater understanding of what your audience is interested in.
Leverage Networking Opportunities
Networking is an essential part of success in public relations. Using networking opportunities presents opportunities to develop important relationships, acquire new skills, and gain valuable knowledge. It is also beneficial in building a professional reputation and brand awareness. By attending industry events, conferences, and seminars, networking with like-minded professionals, or joining relevant online communities, individuals can build meaningful connections that can be leveraged to promote the success of their own public relations efforts. By connecting with industry leaders and influencers, one can leverage these relationships to reach a larger audience for their brand or company. Networking is key to cultivating success in public relations.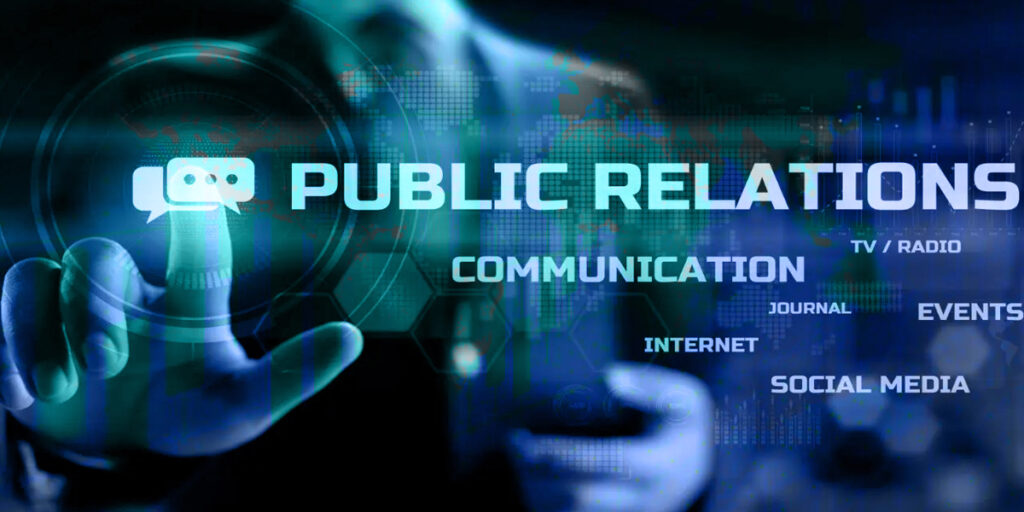 Stay Up-to-Date on Industry Trends
To stay informed, following news and industry-related blogs is important, participating in relevant online forums, subscribing to trade publications, attending conferences and seminars, and networking with colleagues. By keeping up with the latest trends in PR, you will identify potential opportunities and challenges that may arise to better plan for the future. Staying updated about the industry trends will help you that what is going on and what should happen in the upcoming days in the industry, and how to handle these situations. Staying up-to-date on industry trends ensures that your PR strategy remains relevant and effective in a rapidly changing world.
Establish Consistent Communication with Clients
Establishing consistent communication with clients is essential for public relations success. Setting clear expectations and communication protocols early on will help ensure that everyone involved understands what is expected of them and the timeline they need to work within. This can include setting up regular meetings, calls, or emails to maintain a healthy client relationship throughout the campaign. Open communication channels will enable the client to quickly raise questions or concerns that can be addressed on time. This consistent communication with clients will ensure everyone is on the same page and can work together effectively to achieve desired outcomes.
Make Use of Multi-Channel Content Distribution
An effective public relations strategy should use multiple channels to reach its target audience. Utilizing multiple channels ensures that the content reaches its intended audience on time while allowing for better results tracking. Using multiple channels can make engaging with potential customers easier and build long-term relationships. To maximize the impact of your PR strategy, use various channels for content distribution. This will enable you to reach more people and create a successful public relations plan.
Track Your Results to Gather Valuable Insights
Tracking your results is an invaluable tool in public relations. By tracking the success of your strategies, you can understand what works and what does not; it allows you to refine your message and target the right people. This data will help you adjust your strategy to maximize success. This helps you understand how effective your PR strategy is and helps you in making better decisions in the future. Once you have identified what works, you can capitalize on it to boost your public relations success.
Measure and Analyze Your PR Efforts for Continuous Improvement
Measuring and analyzing your PR efforts is essential to ensure you achieve the desired outcomes. To do so, create key performance indicators (KPIs) to track progress. This may include website traffic, lead generation, brand awareness, social media engagement, and customer satisfaction. Monitor each of these KPIs regularly and adjust your PR strategy accordingly to improve the effectiveness of your efforts continuously. By analyzing the data collected from measuring PR efforts, you can make more informed decisions and optimize the impact of your campaigns.
Ultimately
The key to public relations success is clearly understanding the industry and its rules. By keeping up with current trends, staying organized, and communicating effectively with clients and the public, success in PR is achievable. By utilizing the tips outlined on Secrets to Success in Public Relations- Best PR Tips, you can take your career to new heights. With the right knowledge and dedication, you can build strong client relationships and maximize publicity for your business or organization. You can become a successful public relations professional with the right combination of planning, skill, and commitment.