Featured posts are a great way to get more attention for your blog, website, or business to attract more users. It is the section of your website or blog that is highlighted, usually in the sidebar or at the top of a page. If you want to get the most out of them, you need to write them in a way that will generate results. In this detailed note, we will go through some tips for writing featured posts that will help you achieve your goals.
What is Featured Post?
A featured post is a piece of content that has been selected and highlighted on your website or blog. It usually appears at the top of a page or in the sidebar. This post mainly describes the purpose or the highlight of your blog or website and it's usually the first thing people see when they arrive. These posts are more appealing and related to the topic, which is why they should be well-written to capture the attention of readers.
Featured Posts in WordPress:
If you are using WordPress for your website or blog, then Featured Posts is a feature that makes it easier to select and highlight content on the website. Featured posts can be set through the WordPress post editor, where you can select which posts should be featured and how they should appear on the website. In order to display your featured post correctly, you might need a different plugin or method.
Importance of Featured Posts:
Featured posts are important for many reasons. They help promote your blog or website by drawing attention to specific content, increasing the chances of visitors reading your content. These posts can also help increase your website's search rankings as they are more likely to be seen by search engines. These can help to establish your blog or website as an authority on the subject, making users more likely to follow and interact with your content. Featured posts can help to build relationships with other bloggers or websites, as they are more likely to link back to your featured blog posts in their own content.
Tips for Writing Featured Posts:
Think About the Audience:
Before writing Featured Posts, it's important to consider who your audience is and what type of content they are looking for. This will help you to ensure that the Featured Post is relevant and useful for your readers. Not only should you carefully select your content post, but also consider how it will benefit your readers and solve any issues they may be having.
Keep it focused and relevant:
Featured blog posts should be focused on a specific topic or keyword that is of interest to your readers. It should be relevant to the topic or theme of your blog or website so that readers can quickly identify what they will get from the post and why it should be featured. A relevant post with your business or blog category can help to build more trust with your readers. This will guide them to the appropriate website section for their needs.
Make it original and unique:
Featured posts should be unique in order to attract more users. If you are writing a post about a certain topic, it should be different from any other posts that have been written (or are being written) on that topic. This will make sure your post stands out from the rest and is more likely to be shared or liked by users. A website that is both unique and provides high-quality content will always stand out to readers.
Make it informative and easy to read:
Featured posts should be informative and easy to understand. It should be written in a way that is easily understood by most readers and it should provide useful information that is relevant to the topic. The featured blog should also be written in a way that makes it easy for users to scan through and get the information they need quickly. A well-written featured post will be more likely to generate results.
Add visuals:
Adding visuals such as images, videos or infographics can add to the interest of your featured post and make it more likely to be shared. Having images or videos that relate to the topic can help to engage readers in a more visual way, which can be an effective way of getting people interested in your content. If the featured blog has a "How To" topic then you should necessarily include visuals to help illustrate the steps involved in completing the task.
Adopt Proper SEO Strategy: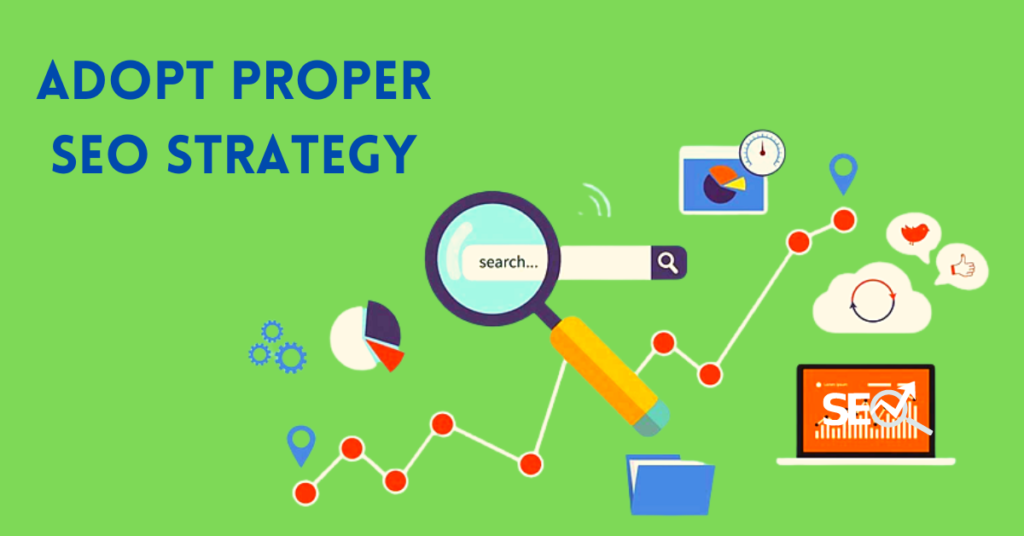 Having such a blog on your website can help you rank better in search engines. This is why it's important to use proper SEO (Search Engine Optimization) when writing Featured Posts. This involves including relevant keywords and phrases in your content, as well as making sure it's written with an understanding of how search engines work. Using proper SEO content techniques can help to make sure that your featured blog stands out from the rest and is more likely to be seen by search engines.
Create Attractive Headings and Sub-Headings:
The use of headings properly in an attractive way is much more beneficial for you to stay the viewer on the blog. It should also help the viewers to understand your content better. The use of subheadings and other attractive fonts can also help you to make your Featured Post more interesting and attractive to the readers. This can help you to get better results from your website.
Appropriate Use of Bullet Points:
Bullet points are a great way to make Featured Posts easier to read and understand. They help readers focus on the key points of your post, and also help break up longer sections of text. They should be used in a way that is easy to read and understand, while still relating to the overall topic of the blogs.
Promote the Featured Post:
Finally, promoting the featured post is an important part of getting results from it. You can promote it through social media channels and other forms of digital marketing such as email, SMS, and paid advertising. This will help to ensure that more people are aware of the blog and it will also increase the chances of people sharing it.
Following these tips will help you to write Featured Posts that get results.
Conclusion:
Featured posts can be an effective way of increasing engagement and generating results on your website. They should be written in a way that is both informative and easy to read while being unique and providing high-quality content. Visuals should also be included where relevant and the featured blog post should be properly optimized for search engines. It should be promoted through different digital channels to ensure that as many people are aware of it as possible.