Social media has become more than just a way for people to communicate with their family members or post their latest vacation pictures. Nowadays, it is a tool that even businesses can take advantage of. It will help you establish your presence while giving your audience an extra contact method if they need to reach out to you.
With such a large number of platforms available, it can be difficult trying to choose the right one for your business. But don't worry – this article is packed with tips and information on choosing a suitable social media website for you.
Check Out the Competition
When you are managing a business, you want to be successful and surpass your competition. This aspect comes into play even when you are picking a social media platform.
Look into your competitors and see what social media they use and what type of content they are posting. Are they posting content regularly? Do they have numerous users interacting with the content? How popular is their social media account?
Figure out how successful your competitors are on different platforms and choose based on that.
Find Out Who Your Audience
Identifying your audience is a key factor that comes into play when picking a social media platform for your business. You need an audience that is active on a particular social media website – otherwise, your posts will be in vain. 
If your audience prefers hanging out on Twitter, you will have to be there for them. At the same time, many people tend to have more than one social media platform, so you need to establish your presence on the right websites.
Good Strategy Across All Your Platforms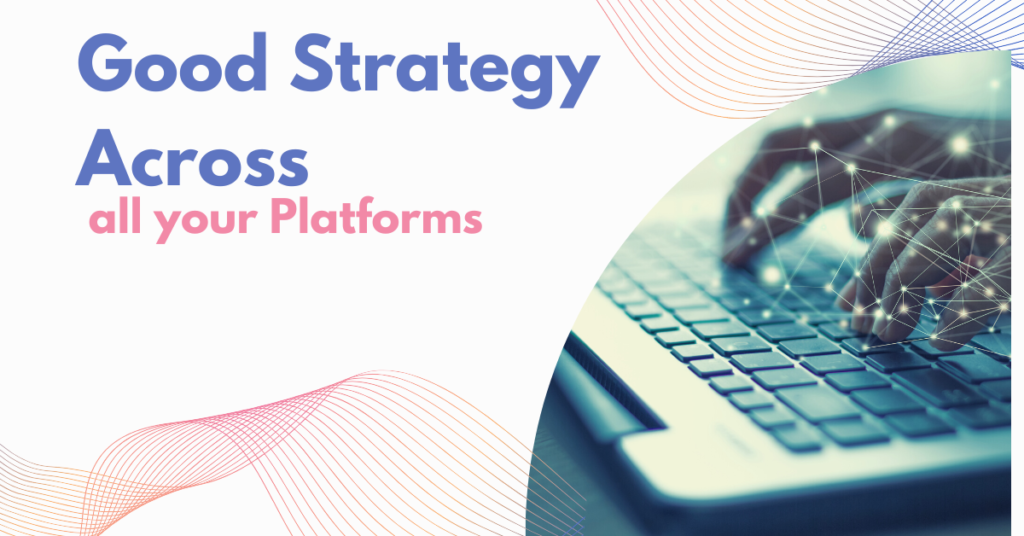 If you want to be successful on social media as a business, you must build a consistent social content strategy. Once you do this, apply it to all the big platforms. This will be much better than having only one social media platform as a focus.
Define Goals
Defining goals is a necessary step you must take once you've found your audience. Some companies use social media to offer their customers support when in need, while others do it to attract more clients and drive sales. 
Come up with a few ideas on the different ways you could use social media for your business. Make a list if necessary and review your options. It'll help you figure out the best option in the long run.
Use Your Service or Product as a Guide
Your interest as a small business may be to generate a very high ROI. Therefore, you must know what activities to take part in to reach this goal. 
Take a look at your product or service and use it as a guide for choosing the right platform. LinkedIn may be a good option if you want to generate good leads.
Final Thoughts
When it comes to choosing the right social media platform for your brand, you must think about the best way to build up online visibility, communicate with customers and generate more sales. Use the tips in this post and you will have an easier time selecting the proper platform.