Are you fumbling to verify your WordPress blog with Google webmaster tools (search console)? Then open your WordPress dashboard and get the below easiest way now!
Crawling and indexing is the primary focus of off-page SEO activities, but many newcomers in the blogging or SEO industry used to forget the same.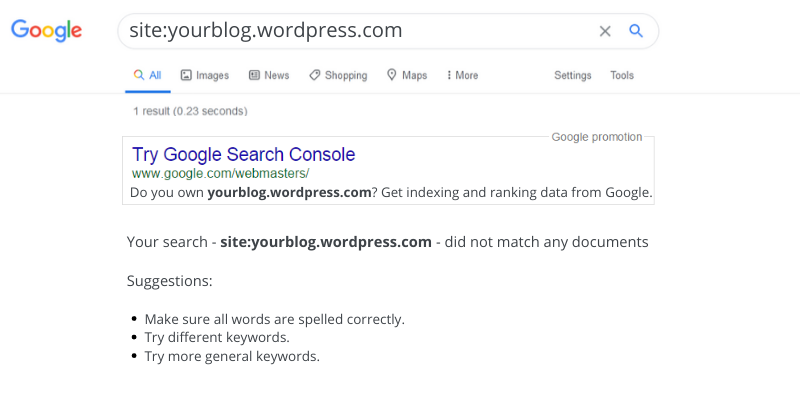 Table of Contents:
The above scenario shows when you haven't verified your WordPress blog with the Google webmaster tool. For the same, you need to prove that you own it by verifying it in the search console.
So let's start and have a bit of a deeper dive into this verification guide:
Steps to Verify WordPress Blog in Search Console
Earlier, a few days back, I wrote a fully described and cleanest guide for the Google webmaster tool known as search console.
To claim the ownership of your WordPress blog, you would have a 2-3 number of options, but I will guide you for the HTML tag method to explain it in the simplest way.
Step 1: Log in to Google Search Console
Step 1: Sign in to the Google webmaster tool by visiting the following link https://www.google.com/webmasters/ and with any Gmail ID. See below snapshot: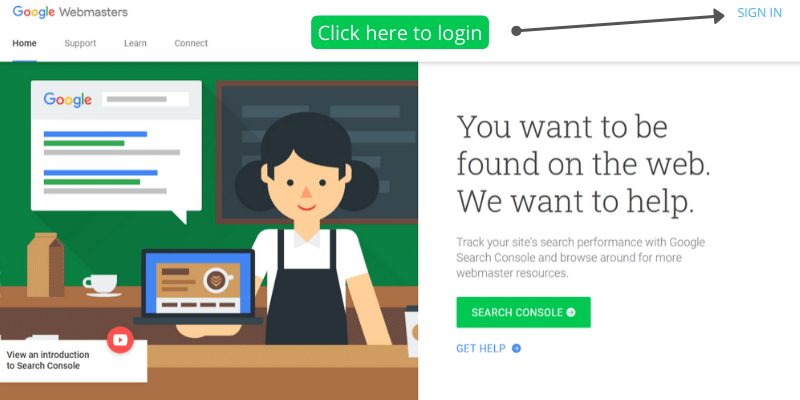 Step 2: Enter Your WordPress Blog URL to Verify
Step 2: Select the URL Prefix property type and enter your WordPress blog address and then click on continue. See the below snapshot: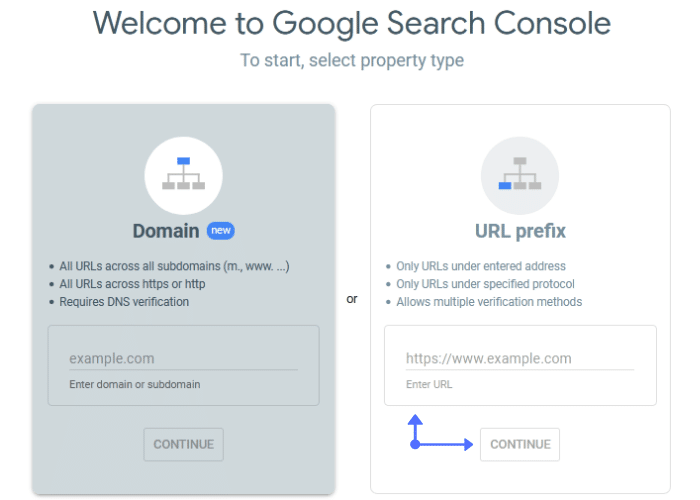 Step 3: Select HTML Tag Method to Verify
Step 3: Choose the HTML tag option and click on the expand icon coming in it under other verification methods to verify your WordPress blog. That is the only allowed way in WordPress. See below: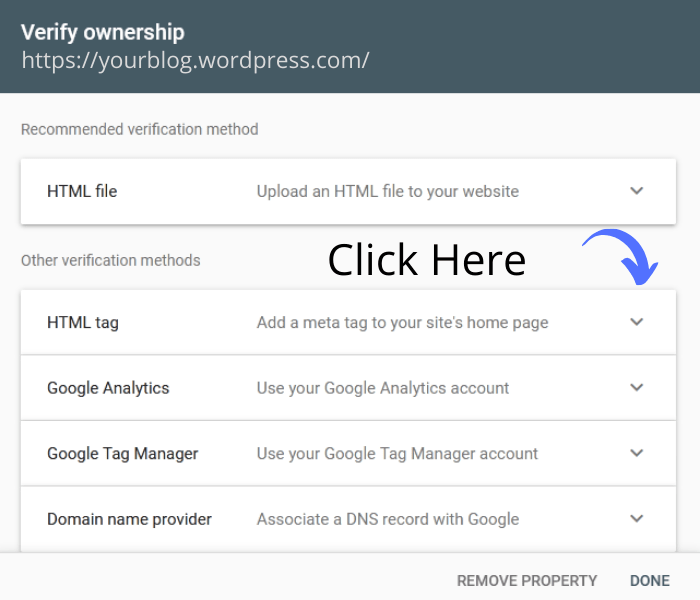 Step 4: Copy & Update HTML Tag in WordPress Blog
Step 4: Go to WordPress dashboard to add the copied HTML meta tag verification code into the WordPress blog by following the below as described:
Click on Tools Under Home and Paste Your Verification Meta Tag into Box Next to Google ⇒ Save Settings.
After performing the above steps, Go back to the Google search console and click on verify.
Conclusion: Verify WordPress Blog in Webmaster
After clicking on verify in the Google webmaster tool, you can add your XML sitemap into Search Console for easy crawling and indexing for your WordPress blog.
If you know any further alternative SEO way of verifying the WordPress blog in the webmaster tool (Google search console), then don't keep it with you.
Searching to enlarge the number of more authority backlinks for your website? Then you're just one step away. Explore this guide to generate some dofollow quality backlinks.