Voice search quickly alters how users interact with technology and, as a result, the e-commerce environment. Consumers increasingly use voice commands to conduct product searches, make purchases, and get information due to the popularity of virtual assistants like Siri, Alexa, and Google Assistant. To remain competitive in the changing digital market as the owner or marketer of an e-commerce business, you must integrate voice into your strategy.
This means optimizing your website and content for voice queries and creating a seamless voice shopping experience for your customers. In order to find information and make purchases online, users now frequently use voice search. 
Importance of Voice Search in E-commerce
Here, we explain why it's essential for e-commerce businesses.
Natural Language
Voice search encourages users to speak naturally, unlike typed queries. Understanding the nuances of spoken language is crucial for e-commerce businesses to remain relevant. Companies can more fully understand the needs and preferences of their customers by analyzing the patterns and context of spoken language. Using this information, they can modify their products and services to meet these needs better. Natural language processing technology can also help voice become more accurate and effective while giving users more customized and pertinent results.
Mobile-Friendly
Voice search is trendy on mobile devices. Optimizing for voice search can improve the mobile user experience, boosting your site's performance. This search is particularly beneficial for mobile users who are on the go and may need more time or convenience to type out their queries. You can cater to this expanding market and give them a smooth and practical browsing experience after making your website mobile-friendly and optimizing it for search.
Local Search
Many voice searches are location-based, making it essential for local businesses to tap into this technology. Your company can appear in relevant local search results by optimizing your website for voice search. This can significantly increase your community visibility and draw more potential customers.
Empowering Voice Search in E-commerce
Optimize for Featured Snippets
Voice search often pulls answers from featured snippets in search results. Answer common inquiries about your products or services with straightforward, high-quality content. Your content will be more likely to be featured as a piece of content and appear more prominently in results. Also, think about using structured data markup to present organized, understandable information that search engines can use to display as a featured snippet.
Natural Language Keywords
Use natural, conversational keywords in your content. Focus on long-tail keywords that mimic the way people speak when asking questions. Long-tail keywords can help your content rank higher in voice search results as they correlate with the conversational nature of voice queries. While giving users more relevant and accurate responses to their inquiries, incorporating these natural language keywords can enhance the overall user experience.
Schema Markup
Implement schema markup to provide context to search engines. This helps them understand your content better and can lead to being featured in voice search results. Search engines can better understand the content on your website because of a type of structured data called schema markup. You can make it simpler for search algorithms to match your website with relevant queries by adding specific information to your content through schema markup, such as product descriptions or event dates.
Local SEO
Optimize your website for local searches, as voice searches often include phrases like "near me. Ensure your information is current and reliable while claiming your Google My Business listing. This will improve your website's visibility to local customers and help it appear in local search results. To improve your local SEO efforts further, consider including location-specific keywords and developing location-based landing pages.
Mobile Optimization
Make sure your e-commerce website is mobile-responsive and loads quickly. Slow-loading sites can frustrate voice-search users. To ensure a positive user experience, modify your website's layout and design for mobile devices. If you use a responsive design, which enables your site to adapt to different screen sizes and resolutions, it will be simpler for voice users to access and interact with your content. 
Structured Data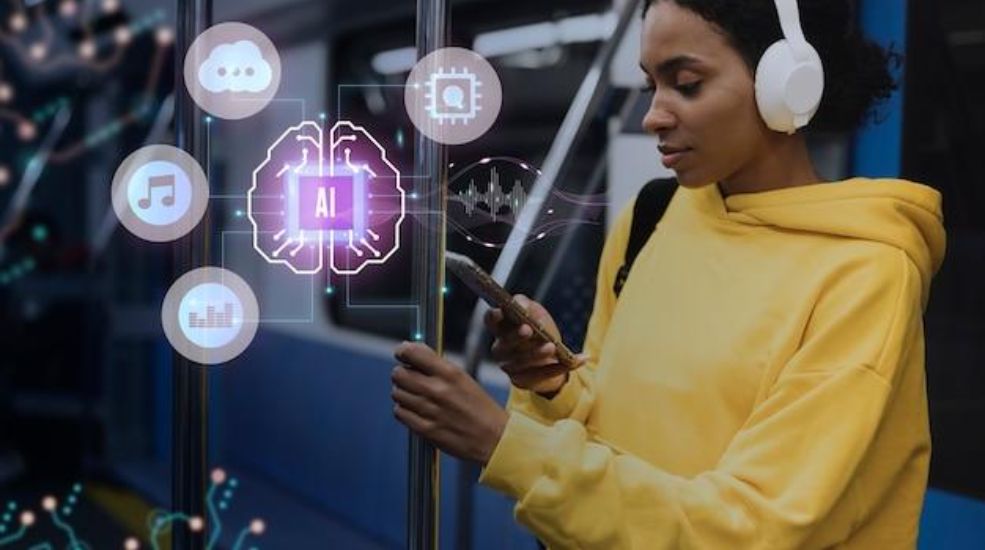 Use structured data to provide information about your products, such as pricing, availability, and reviews. This data can be featured in search results. By implementing structured data, search engines can better understand and present your website's information in voice results. This can significantly increase the visibility and relevance of your products to voice users, ultimately driving more traffic and potential conversions to your site. 
Content That Can Be Spoken
Create content that is concise and easy to understand. Voice search users want quick, straightforward answers. Utilize bullet points, lists, and headings to break up content. This will make it easier for search engines to extract relevant information and present it in voice results. Additionally, incorporating natural language and conversational tone into your content can help optimize it for voice queries. 
User Experience
Ensure a seamless user experience, from product search to checkout. Simplify navigation and offer multiple payment options. Put in place a user-friendly interface with accurate instructions. To help users better understand your products, give them thorough descriptions and clear images. Consider implementing a live chat feature to provide immediate assistance and answer any queries or concerns.
Voice Shopping Integration
Integrate with voice shopping platforms like Amazon Alexa's shopping skills to make it easier for users to purchase products through voice commands. This integration would allow users to add items to their shopping cart or purchase by speaking to their voice assistant. The user experience would be streamlined and more convenient by utilizing voice shopping platforms, improving customer satisfaction, and increasing sales.
Voice Analytics
Monitor your website's performance in voice search and track user behavior. Use analytics tools to gain insights into voice search queries and adapt your strategy accordingly. Businesses can optimize their website content and increase their visibility in voice search results after analyzing voice search data to identify the popular keywords and phrases that customers use.
Conclusion
Voice search is here to stay and transforms how consumers interact with e-commerce platforms. To remain competitive, e-commerce businesses must adapt and optimize their strategies for voice search. By focusing on natural language keywords, local SEO, mobile optimization, and providing a seamless user experience, you can empower voice search in your e-commerce operations and enhance your brand's visibility and accessibility in this evolving digital landscape. Embracing voice search today can give your business a significant edge in the future of e-commerce.