Voice search optimization is the future of SEO. This revolutionary process involves tailoring your pages to be more accessible and friendly for verbal searches. Those who optimize their websites accordingly are granting themselves a unique opportunity to have their content read aloud by voice search devices, innovatively increasing exposure and authority.
Why Optimize for Voice Search?
Searching with your voice is revolutionizing how users interact with their digital devices. Whether you are a small business or an e-commerce giant, optimizing for this growing organic search traffic can open previously undiscovered markets and set you apart from competitors. Not only does it generate more leads and sales, but also boosts your site's SEO ranking by showing the optimization efforts taken to accommodate user convenience.
How Voice Search is Changing SEO?
With competition on the rise, staying ahead of the curve is becoming increasingly imperative. When it comes to SEO trends, voice search can be a significant change. Not only is it fast and convenient, but Millennials are driving its popularity through their avid adoption of this trend from smartphones to smart appliances. They are embracing all things 'voice'. Google has also jumped into the mix by striving for transforming day-to-day tasks with vocal commands. So, you do not miss what truly matters in life. It is no wonder that people have been shifting away from typing queries into traditional search engines and towards using vocal searches instead.
Utilize Long-Tail Keywords
People no longer settle for shorter terms or keywords when using voice searches. To increase your chances of ranking and facing less competition, consider adding long-tail phrases to your content. Utilize certain tools that will help you uncover relevant keyword trends related to your products and services. This way, optimizing website content becomes a breeze so get searching now.
Voice search is quickly becoming the go-to way for consumers to research local business offerings. To ensure you do not miss potential customers. It is important to optimize your listings and web pages with natural phrases people might use when asking their digital assistant questions about what services are available in their area.
Take coffee shops as an example – figure out how someone would ask a voice assistant "where can I find good coffee near me?". Then build content around those actual sentences so that your business pops up at the top of results lists. By being smartly initiative-taking instead of simply reactive, you will be certain not to miss any opportunities related to this increasingly popular form of searching.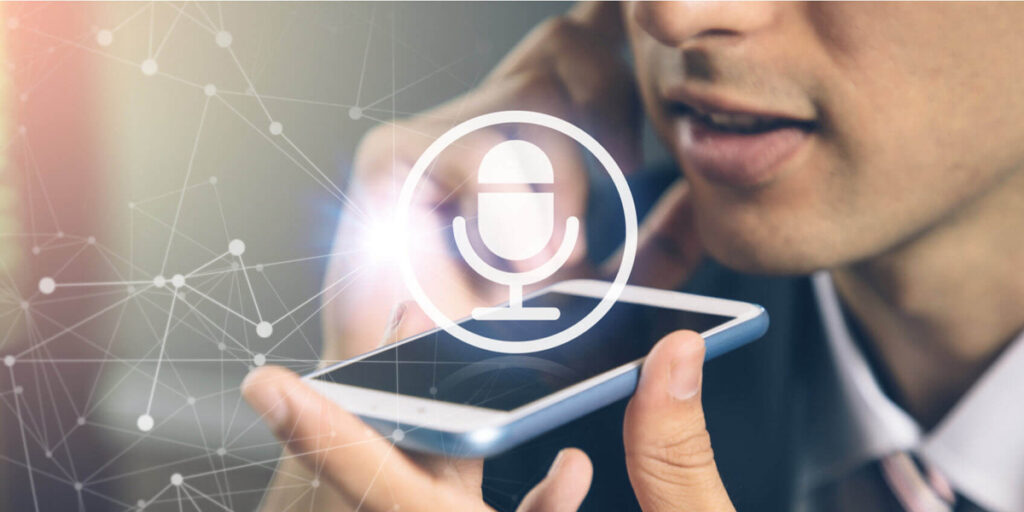 Local SEO
Voice search is often used to find local businesses, so you must optimize your website for local SEO. This means making sure that you have accurate and up-to-date information about your business on sites like Google. My Business and Yelp, as well as including location-based keywords in your content. Voice search is the way of the future and optimizing your page for mobile and local searches can help maximize traffic to your business.
Google Business Profile (GBP) listings are essential to guarantee that customers searching "near me" will find you. Make sure all fields on GBP are filled out as accurately and authentically as reviews, photos of your location, descriptive keywords anything current searchers might need should be included in full detail.
Optimize Your Site for Mobile
Since most voice searches are performed on mobile devices, your website must be optimized for mobile. This means making sure that your site loads quickly, has a mobile-friendly design, and is easy to navigate. Smartphone use is on the rise, which means increased searches are being done while users are "on the go". When you appear in those search results, your website must optimize for mobile fast-loading pages with relevant content that will ensure visitors stay to learn about what your business offers. Without a streamlined user experience on their smartphones or tablets, they may not stick around long enough to get interested.
Utilize Structured Data
Structured data is the code that helps search engines understand the content of your website. By including it on your site, you can help search engines accurately categorize and index your page, which in turn will improve your rankings for voice searches. As voice search technology advances and becomes more commonplace. It is important to make sure your website is optimized for these searches.
To do this you should adjust the existing schema of your site so that vital information such as location and contact details can be easily retrieved by a search engine bot when conducting a voice query. For example, if you offer QA outsourcing services then potential customers need to find all relevant info quickly not just business address and phone number. But also details about the services provided plus links to social media profiles.
Create Content for Featured Snippets
Featured snippets are short snippets of text that appear at the top of the search results page. These are often used for voice search queries, so you must create content specifically to target these snippets. Voice search is becoming increasingly important to ensure your site remains competitive in SERPs, but the same principles apply. Being well-versed in query addressing and keyword triggers means you will be able to maximize voice and text SEO opportunities alike. That is why it pays off to stay up-to-date on all current best practices for this particular form of optimization. Get ahead of the curve before any changes or adjustments are made so that your website can remain at its peak performance.
Create a FAQ Page
Creating a frequently asked questions (FAQ) section on your website is a great way to optimize for voice search. This will ensure that you are providing answers to commonly asked questions about your product or service. It can cause frustration for your customers and hurt their overall experience. Incorporating an FAQ page into your site is the perfect solution. Not only does it answer common queries about your business that could help boost authority but provides valuable information as well.
As a bonus, including "who" "what" "when" "where" and "how"-type language in these responses optimizes them both vocally too. To ensure visitors get the most out of this section of content, make sure they are easy to find quickly and flawlessly load on any device plus have each question/answer indicated. So, readers will never feel lost or confused during their search for info about what you offer. If all else fails though do not forget there is always space at the end for users to submit inquiries if necessary.
Optimize For Speed
Since most people using voice search do not want to wait around for their results, your website must be optimized for speed. Make sure that all of your pages load quickly, and consider using a content delivery network to further improve your loading times. If it does not, page speed is the culprit. Start by analyzing where yours stands and pinpointing why its performance is not up to par.
Compress files like HTML and CSS, reduce redirects when possible, and optimize images for faster loading speeds these strategies can help get you on track. And do not forget about server response times and a few tweaks, there could have an incredible effect on how attractive voice search results are towards featuring your content.
Thus, Voice search is undeniably dominating the way we look for content online. Businesses that have already adjusted to this trend are reaping its benefits and those yet to jump on board should do so soon. In a future where traditional SEO will be replaced by voice optimization, being aware of it now puts you leaps ahead tap into these opportunities as early as possible and watch your organic rankings skyrocket.