Affiliate marketing is a type of performance-based marketing in which a business rewards one or more affiliates for each customer brought by the affiliate's own marketing efforts. It is an exceedingly popular way to generate income online. By incorporating affiliate marketing into your blog monetization strategy, you can create a steadier stream of revenue.
This type of marketing can be extremely profitable, as businesses only pay when they make a sale. In this blog post, we will discuss what affiliate marketing is, how it works, and some tips on how to get started.
What is Affiliate Marketing?
Affiliate marketing is a type of performance-based marketing in which a business rewards one or more affiliates for each customer brought about by the affiliate's own marketing efforts. It involves promoting products, services, and offers from other businesses and earning a commission for each sale that is made through the promotion. Affiliate marketing offers many advantages to both businesses and affiliates, including cost-effectiveness, quick results, and easy tracking.
Types of Affiliate Marketing:
There are several types of affiliate marketing strategies that businesses may choose to use. They include pay-per-click (PPC), cost per action (CPA), cost per impression (CPI), and cost per mille (CPM). Each type of affiliate marketing has its own advantages and disadvantages, and each may be better suited to a particular business depending on its needs and goals.
Types of Affiliate Products to Promote:
Affiliate marketers may choose to promote any type of product or service. These can include physical items such as clothing and electronics, digital products such as software and apps, subscription services like streaming platforms, or even membership sites. Affiliates may also choose to promote services such as travel or hotel bookings, web hosting packages, and more.
To expand your business and help your audience in different ways, you can add additional products once you've identified what brings in the most revenue. Your core earners should be prioritized from the start.
Working Process of Affiliate Marketing:
The working process of Affiliate Marketing is relatively straightforward. When an affiliate finds a product or service they like, they promote it to their audience and earn a portion of the profits from each sale that is made through their promotion. To do this, the affiliate must first sign up with a company's affiliate program and get approved. Once accepted, the affiliate is given a unique affiliate link to use when promoting the product.
When a customer clicks on the affiliate link and makes a purchase, the affiliate earns a commission for the sale. This process is tracked by an affiliate network such as Commission Junction or Clickbank, which keeps track of all sales and commissions earned by affiliates.
Tips for Getting Started with Affiliate Marketing:
Niche Research: First, do some research to decide on a niche that you are familiar with and passionate about. Your niche is the specific segment of a broader market that you focus on. It's what you specialize in and become known for. For example, within affiliate marketing, there could be travel bloggers, pet care enthusiasts, or those interested in living in tiny homes. No matter which products or services you promote, it's crucial to do your research on the company behind them first.
Create Quality Content: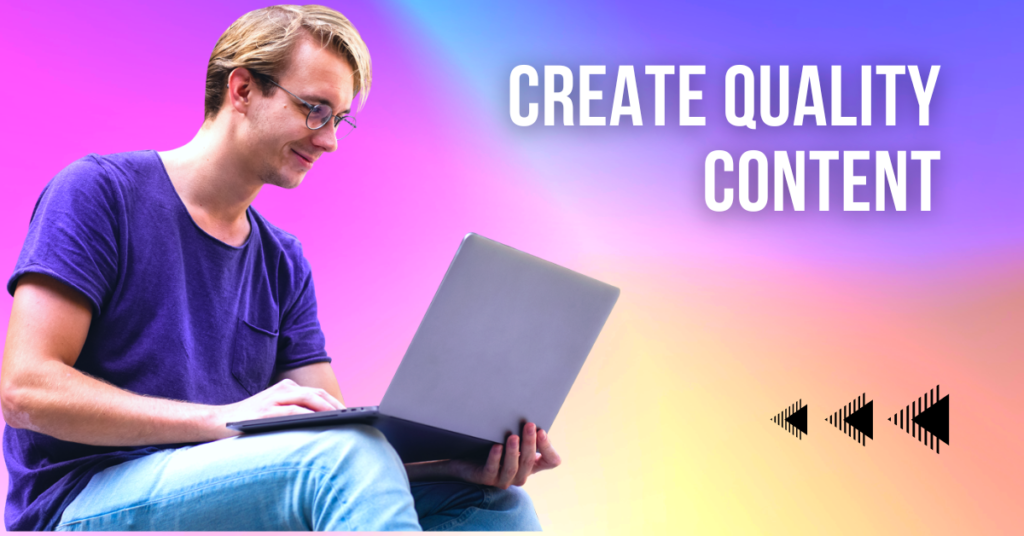 Once you know what niche you want to focus on, create quality content that is related to the products and services that you will be promoting. This content should be valuable to your target audience, interesting, and engaging. It is also important to make sure that the content is well-written and free of spelling, grammar, and punctuation errors.
Choose the Right Affiliate Networks:
There are many different affiliate networks available, each offering its own products, services, and commission structures. Do your research to find the ones that best suit your needs and focus on those specifically. When selecting products and services to promote, look for those that offer the highest commissions and have the most potential to convert into sales. Your goal should be to discover the affiliate offers and products that will resonate with your readers, not just those that offer a high commission.
Reach Out Companies:
Mainly people find some products that are related to their niche and then reach out to the companies behind those products. This can include emailing them directly or simply mentioning their products on your blog. It's important to be upfront with the companies you contact and let them know that you are an affiliate. You can also find potential partners through affiliate network directories, such as ShareASale or Impact Radius.
Promote, Promote, Promote:
Once you become an affiliate, it's important to promote your links and products as much as possible. By implementing this, you will draw more people to your website which will eventually lead to more sales. You can do this through social media platforms, email campaigns, writing blog posts, and more. Try to be creative and make sure your content stands out from the crowd.
Comply with Legal Requirements:
According to US law, anybody who works as an affiliate must inform the people that he is promoting the product as he has also a commission on each sale. To do this, you must include a disclosure statement on your website and in all of your email marketing campaigns. This will help keep you compliant with FTC regulations and maintain the trust of your readers. But in many other countries, it is not required to inform your readers that you are an affiliate.
Measure Your Results:
The only way to really know whether your affiliate marketing efforts are successful is to measure your results. This can be done by tracking clicks, conversions, and sales with the help of analytical metrics. These metrics will provide you with valuable insights into where your efforts are paying off and which techniques need to be refined or replaced. Measuring your results will help you build an effective and profitable affiliate marketing program that will yield great results.
Conclusion:
Affiliate marketing is a great way to make money online and get your content seen by more people. However, it takes time and dedication to be successful. By researching potential partners and products, creating quality content, and measuring your results, you can become a successful affiliate and increase your income. With the right strategy and effort, you can make your affiliate marketing program a success.