Blogging can be a lot of fun, and it can also be a great way to make money. Launching a blog is among the simplest and most effective methods of starting your own business and generating income online, regardless of where you are situated. But before you can start blogging for profit, you need to learn the basics. Ready to up-level your blogging game? Then you're in the right place! Here, we'll talk about what blogging is and how you can become a successful blogger. Plus, we have some tips and tricks that will put even newbies on their way to success. Don't waste any more time – let's get started now!
What is Blogging?
Blogging is writing and posting content online, often in the form of a blog post. It allows you to share your thoughts and opinions with the world, as well as create a platform for you to showcase your skills and interests. Blogging is also a great way to build relationships with other bloggers and make money. Mostly the writings of a blogger surround his/her personal opinion on a topic that can be related to lifestyle, fashion, food, business, technology, or anything.
With so many fantastic blogs out there, it's hard to stand out, grow your visitor count, and get your audience to keep coming back. But becoming a successful blogger isn't impossible.
Types of Blogging:
Blogging is a wild field that has a different definition for every writing that has a specific purpose. Blogging can be categorized as:
Personal Blogging:
A personal blog is dedicated to an individual and focuses on their thoughts, experiences, and life.
Business Blogging:
Business Blog is created for marketing purposes, such as promoting products or services.
Niche Blogging:
Blogs that focus on a specific topic or niche, such as travel, health, parenting, business, technology, software, etc.
Affiliate Blogging:
Blogs that are used to promote and sell affiliate products, with the goal of making money.
Potential Future of Blogging:
The potential future of blogging is really exciting. Blogging will continue to grow in popularity, with more and more people using it to share their thoughts, experiences, and knowledge. Blogging also has the potential to play an even bigger role in marketing businesses, providing valuable insights into customers and helping them find the products and services they need.
Earning from blogging is now not as speedy as in past, there are millions of blog sites in the market striving for attention and holding the SERPs. Blogging has now become a full-time job for many people, and it is being used as a powerful source of income. It is a time-consuming process but you can earn a good amount of money. So, you must have some specific strategies to become successful. Keep reading to know more!
In order to one-up others and hold the specific tussle, it is important to be creative and consistent with your blogging. Here are some tips that will help you become a successful blogger:
Be a Planner:
It stands out to be a planner about what topics to write on and when. Blogging requires consistency and it is important to plan ahead so that you can stay on track. Consider long-term goals and make sure to break them down into smaller ones that are more achievable and realistic. A good blog is always focused on a particular topic or niche to ensure readers find the content they are looking for about that specific thing.
While on the other hand before writing, plan your content headings and subheadings. Take your time to research the topic and gather relevant information so that you can write a quality blog.
Create Engaging Content: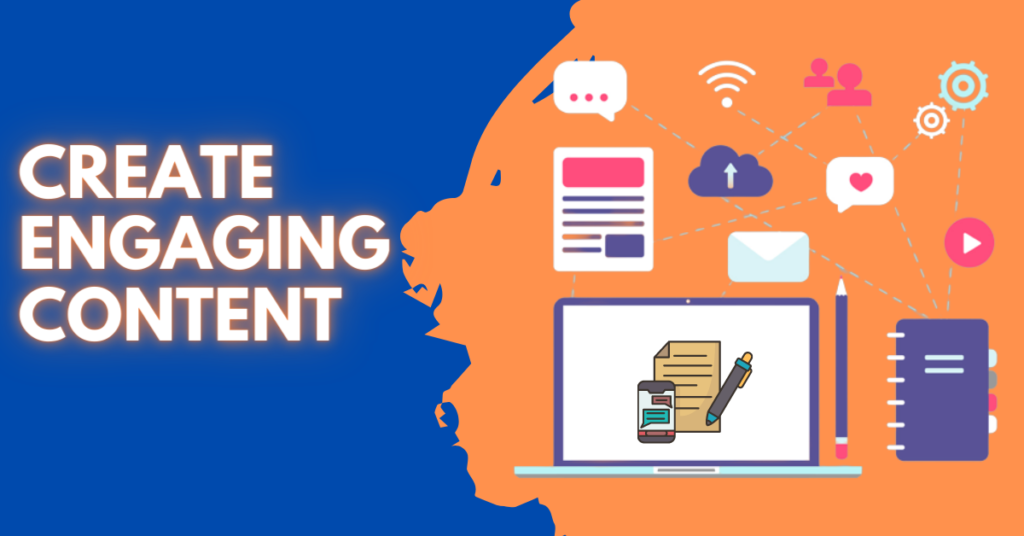 Creating content that is engaging and interesting to readers will help you maintain your reader base. Writing blog posts that are informative, helpful, and entertaining is a great way to keep people coming back.
The best way to produce content your readers will enjoy is by first installing Google Analytics and seeing what people are reading. That way, you can focus on writing pieces that get them closer to their goal. No more guesswork-become strategic with the topics you cover. Understand that the effort you expend will be directly proportional to what you reap in return. Additionally, it is vital to comprehend your personal strengths and weaknesses. It's unreasonable to try and be excellent at everything-everyone knows that. So focus on what you're good at.
Write for Your Audience:
Most importantly while creating content keep every line focused on your target audience. Blogging is all about building relationships and generating leads, so remember to focus on your reader's needs. Try to write in a conversational and friendly tone that resonates with your audience. For example, if you are writing for a more mature audience, use a formal, professional tone. When your audience is businessmen, make sure to use a business tone and use their business terms to be more professional, etc.
Prefer Quality Over Quantity:
Quality SEO content should always take precedence over quantity when it comes to blogging. Make sure the material you provide is timely, engaging, and technically sound. Pushing out content that does not fit in with your niche will only befuddle readers and reduce your credibility as a reliable source of information.
Don't let your blog become a victim of quantity over quality; it's far better to post fewer, high-quality pieces than an avalanche of shallow content. Readers would much rather gain valuable insights from great material than skim through several lacking articles. Quality is key to ensure the success and longevity of your blog.
Attractive Headings:
Headings are usually the first thing that catches the readers' eyes. So, come up with attractive titles and headings to draw the attention of the reader. A good headline should describe what you are going to talk about in the blog post and also make it punchy enough to grab attention.
Be a Solution:
It's always better to focus on providing solutions to readers' problems. Being a Blogger, you should serve as a platform for you to impart knowledge. Your article should provide help to the reader by solving their problems and giving them advice. You can also use other people's experiences as references and compare them with yours to reach a conclusion.
Add Visuals:
Adding visuals can give your blog a professional look and make it stand out from the rest. Visuals are more attractive to the reader's eyes, so adding them can increase your blog's readability and value. You should add images, videos, infographics and other visuals to make your blog post more engaging.
Proof Read:
Every time you write a blog post, it is important to proofread it thoroughly. A good Blogger should always go the extra mile and make sure that whatever content they publish is accurate and grammatically correct. This will help you errors and omissions that can make your blog look unprofessional.
Implement SEO Strategies: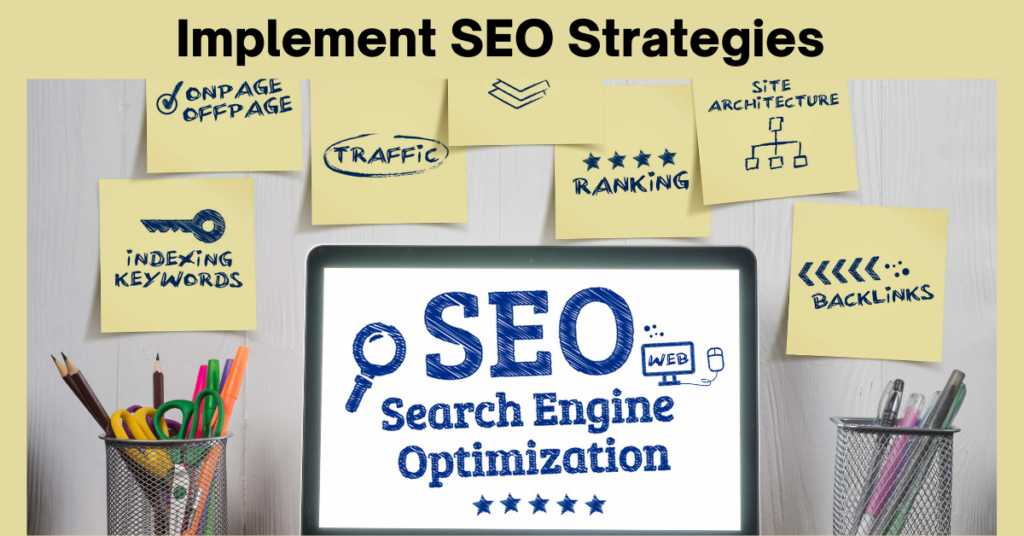 Content is the king of the blog and SEO is the lifeline of content.
Bloggers need to understand the basics of SEO and use it to their advantage in order to make their blog posts more visible on search engine results. Blogging and SEO go hand-in-hand and if you are serious about blogging, you should also understand the basics of SEO. You should ensure strict implementation of the SEO strategies and tactics from writing to publishing to promote your blog content. The main things to do in SEO in your blogging are given below:
Keyword Search:
Keywords are the terms that people use to search for information. You should know how to research these keywords and incorporate them into your blog posts. You should research which keywords are related to your topic and then use them in the content.
Keyword research is purposed to give you an idea of search volume and competition for the keywords that you target. That way, you can pick the best wording to use and optimize your blog post for higher rankings.
Link Building:
Link building is the process of obtaining links from other websites to your own website. Blogging is a great way to build backlinks as you can link to other blog posts and websites within your content. Link building helps in increasing the visibility of a website on search engines, so Bloggers should try to link to other related blog posts and websites in order to increase the chances of getting more visitors.
Re-Promote Content:
Blogging doesn't end with writing and publishing a blog post. You should also re-promote your content on different channels like social media and email marketing. This will help in increasing the reach of your blog post and allow more people to see it. Bloggers should also use different promotional strategies to get more traffic to their blogs.
Commenting:
Bloggers should make it a point to comment on other Bloggers' posts and join discussions. This is a great way of increasing your visibility online and also helps in building relationships with Bloggers in your niche. Blogging is all about creating relationships and if you are a Blogger, commenting on other Blogs will be really beneficial.
Analyzing Blog Metrics:
Bloggers should also take some time to analyze their blog's metrics and make necessary changes accordingly. Blogging is an ever-evolving process and it's important to understand how your blog is performing. Analyzing the blog metrics can help Bloggers understand their readers better and make changes to make the blog more engaging.
Offer Value to Readers:
Your blog should offer something valuable to its readers. If you are writing a blog post, make sure that it provides some value to the readers and that they find it useful. Offer quality content and make sure that your blog posts are well-researched and informative. Encouraging readers to engage with your blog is a surefire way to build loyalty and ensure that they come back for more.
Include Call-to-Action:
For a business blog's success, including an effective call-to-action (CTA) to your blog posts can be immensely helpful. CTAs encourage your readers to take action after reading the blog post, whether it is signing up for your newsletter, downloading a free ebook, or making a purchase.
These are some of the basic SEO strategies and tactics that every Blogger should know to be successful. SEO can be a daunting task, however, if you put in enough effort and follow the above-mentioned tips and tricks, you can surely become a successful blogger. Remember that SEO is an ongoing process and you should always keep up-to-date with the latest trends and techniques.
Focus on Social Media Marketing: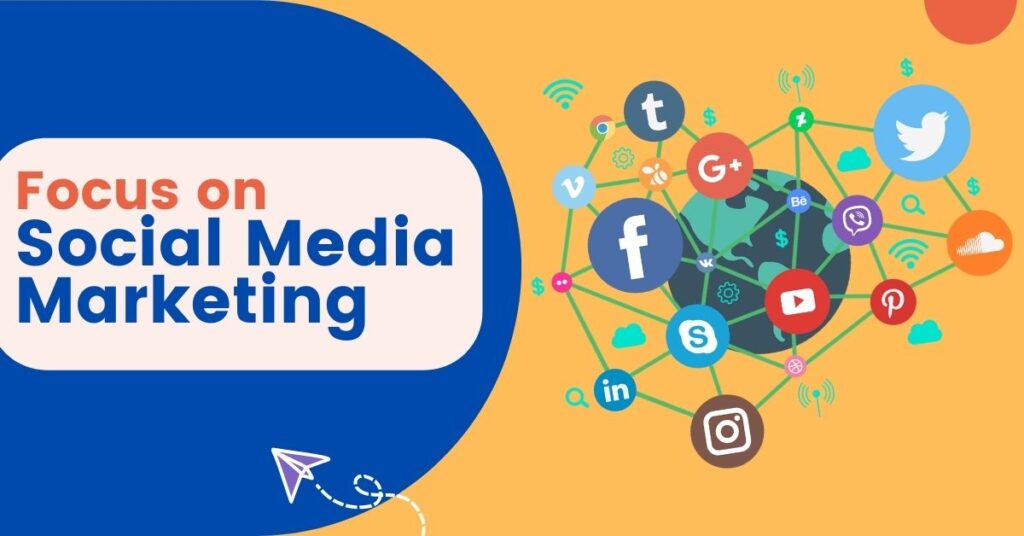 Social Media marketing is essential for driving traffic to your blog. Bloggers should focus on using the right Social Media channels and platforms to share their writings with the people attached to their accounts. You should post regularly and be active on different Social Media sites like Twitter, Facebook, Instagram and LinkedIn to get maximum exposure traffic.
For a personal blog, marketing has more to do with storytelling and creating relationships. Sharing your own life experience with a wide audience gives you an opportunity to connect with your readers. Be active in the blogging community and engage with other bloggers by commenting, liking and sharing their posts. With this strategy, you have the opportunity to form meaningful relationships and increase your visibility among potential readers.
Keep Your Readers Coming Back:
You should always try to maintain your audience's interest in your blog by creating compelling content as I have discussed earlier. Also, keep track of your audience and readers' likes and dislikes so you can create content based on their feedback. You should also focus on building relationships with your audience by responding to comments and engaging in conversations. By following this advice, you can successfully retain your readers and improve your chances of achieving success with your blog.
Be Consistent and Hard Worker:
Achievement isn't always about greatness. Consistency is the secret to success; consistent hard work leads to accomplishments that far surpass those of mere greatness.
Becoming a successful blogger requires hard work and consistency. You should be consistent in producing quality content on a regular basis, engaging with other bloggers, and leveraging different marketing strategies to promote your blog. The best bloggers are the ones who never give up and keep pushing forward no matter what challenges come their way. With consistent effort, dedication, and hard work you can become a successful blogger.
Final Glance:
Blogging is an effective way to reach out to your target audience and promote your content. Becoming a successful blogger requires dedication, consistency, and effective strategies that remain essential for blogging success.  Leverage SEO techniques focus on building relationships with your audience and being active in the blogging community. By following these tips, you can become a successful Blogger and you will be on your way to achieving success with your blog. 
The above tips should help you become a successful blogger. Remember that blogging is an ongoing process and you should stay up to date with the latest trends, techniques, and strategies. With effort, dedication and hard work, you can become a successful blogger. Good luck!