Facebook Insights is a powerful tool available to page admins that allows them to measure and analyze the performance of their Facebook Page. It gives users an in-depth look at how people are interacting with their content, including data on likes, comments, shares, reach, and more. With this valuable information, you can tailor your Facebook marketing campaigns to better engage with your audience and reach your goals.
By taking advantage of Facebook Insights' features, you can track follower growth over time and monitor user activity for peak hours and days for posting content relevant to your target audience. You can also get insights into how different types of content perform relative to one another (for example, video or photo posts), so you can know which kind of content you should focus on. This information can help you craft more compelling content, increase engagement, and make smart decisions to reach your goals.
How to Use Facebook Insights for your Business?
Here we discuss, How you can use Facebook insights for your business:
Set Up Your Facebook Business Page
To use Facebook Insights for your business, the first and most important step is to create a business page on Facebook. This will be the home base of all your marketing efforts and where you can track user engagement and the performance of different campaigns.
Analyze Your Audience
The first step to using Facebook Insights for your business is to analyze your audience. Knowing who your target market is and what they are interested in helps you make strategic decisions about how best to use the insights on Facebook. You can start by researching the demographics of people who already like your page, this will tell you much about your current followers. 
You can also use the insights from Facebook to determine what content your audience is most interested in and when they are most active on the platform. This will help you tailor your posts to reach the maximum number of people at the right time.
Monitor Traffic Sources
If you are already using Facebook insights for your business, then it is essential to monitor where your traffic is coming from. This will give you an understanding of how effective your marketing strategies have been and allow you to make better decisions about future campaigns. To do this, go to the "Insights" tab and look at the "Traffic Sources" option. Here, you can see all the sources that have sent visitors to your page. From there, you can distinguish between organic traffic, paid traffic, referral traffic and social media traffic. This will give you a better understanding of which marketing channels provide the most value and allow you to focus your efforts on those.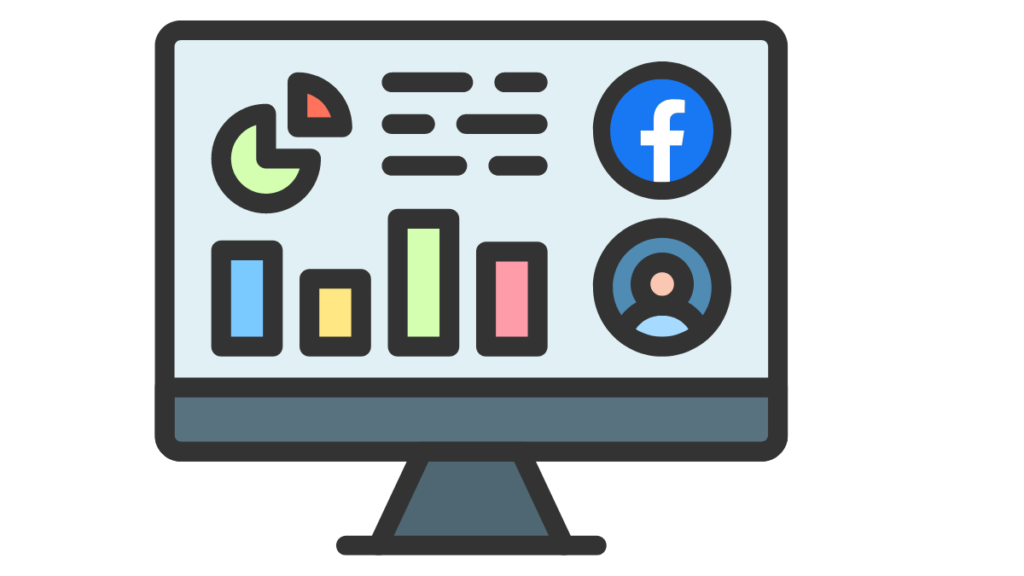 Monitor Competitors
Monitoring your competitors' presence on Facebook is an essential part of staying ahead in the game. With Facebook Insights, you can track their activity and see how they engage with their followers. This information can be invaluable to your marketing strategies and campaigns, as it allows you to identify areas where you can improve your offerings or target a different audience. For example, suppose a competitor is doing well on Facebook. In that case, you may want to research the type of content they are posting or the demographics of their followers to gain insights and target those audiences yourself. Monitor Your Ads
You can keep track of the performance of your ads through Facebook Insights. The Ads tab will give you information about how much money you're spending, impressions, clicks, and other relevant data.
Analyze Post Performance 
A solid understanding of your post performance is key to using Facebook insights for your business. It allows you to track important metrics, such as reach and engagement, to see which posts resonate with your audience. You can use this data to inform decisions about what kind of content to create in the future and how often you should post. Additionally, tracking your post performance over time gives you an idea of how things are trending and helps reveal any seasonal trends or other insights that can help guide your content strategy. 
Measure Engagement 
Engagement data on Facebook posts can provide powerful numbers for your business to measure its success in reaching out to its target audience. With the help of Facebook Insights, you can track key engagement metrics such as Likes, Comments, Shares, and Follows. This will allow you to identify which types of posts are resonating with your followers and which kinds of posts they're ignoring. Knowing what works and what doesn't will help you refine your post content to engage your followers better and ensure your business is getting the most out of its presence on the platform.
See What Content Is Most Popular 
To use Facebook Insights to its full advantage, you'll need to track the content your followers engage with most. The most significant benefit of using Facebook Insights is quickly identifying what type of content resonates with your audience and then tailoring your future posts accordingly.
With access to detailed data regarding post type, reach, impressions, and engagement, you can quickly identify posts that are most popular with your followers. For example, if your videos get significantly more views than images or text-only posts, you may want to create more content in the future. This data also allows you to determine the best time to post so that your content reaches the most people.
Set Goals 
If you want to get the most out of Facebook insights, it helps to set goals for your business. You can set metrics to help you measure the success of your campaigns, identify areas that need improvement, and track progress over time.
Start by setting concrete goals for each campaign or time. For example, if you're doing a marketing campaign with Facebook Ads, decide how much engagement you're aiming for (likes, comments, shares). You could also use Facebook Insights to measure how many people you're reaching and how much they engage with your content.
Conclusion
Facebook Insights is an invaluable tool as businesses strive to understand their customers better and tailor their strategies to succeed. It provides deep insights into user engagement, demographics, content performance, and more. With the right utilization of this feature, businesses can track trends in customer behavior and gain valuable insights into what works best for them. Utilizing Facebook Insights can help businesses make the most of their Facebook marketing efforts, attract more customers, and increase overall profitability. With its easy-to-use interface and comprehensive analytics, businesses should leverage Facebook Insights to stay one step ahead in the ever-evolving digital landscape. This powerful tool allows businesses to gain insights into their customers' preferences, optimize their strategies for success, and take their business to the next level.