The marketing industry offers a wide range of services, from email marketing to social media marketing to running advertisements. As a marketing agency, it's challenging to be a jack of all trades with all these services. Most experts advise that you specialize in a given service provision for better service delivery. Based on this, you can do what you do best and leave the rest to other experts.  
In marketing, there's a service known as white-labeling. Here, another company proficient in a field you aren't in will handle the said aspect for you, but under your brand. You can let them handle Facebook advertisements as you focus on email marketing. Should you do this, what can you expect from white-label Facebook ad services? This article addresses this question; read on! 
Expect the following from Facebook ads white-labeling:
Quality Services
Experts in the field often do white label Facebook ads management services. They'll run this aspect of your campaign from the point of know-how rather than trial and error. To be known for their white-label services, they've worked with several clients previously. From this experience, they've mastered this service delivery. You'll be more or less assured the results will have no errors; you'll get quality services. 
Should you decide to run the Facebook ads independently, the same can't be said. Since you're no expert, your work might be wanting in some experts, reducing the quality.
Saved Time
When you aren't proficient in anything you're undertaking, you're likely to have a hard time executing the said job. Since you'll be operating through trial and error, you'll make several mistakes that lead to reworks. Reworks consume a lot of time, delaying your clients' launching time, which is undesirable.   
However, you won't waste any time delivering to your clients with white-label Facebook ads services. And as previously stated, they are knowledgeable in the field, they'll get it right the first time with no need for reworks.  
Good Reputation
As a marketing agency, you mainly get new clients from your reputation and referrals. You can only earn this reputation by offering quality services. As stated earlier, the white-label Facebook ads service provider will offer quality services that are likely to lead to successful marketing campaigns. With white-labeling services, your client won't know there's a third party involved, in this case, the white-label provider. All credit will go to your brand. 
Therefore, your brand will be known for its good services, and you'll gain many customers since, in most cases, everyone wants to work with the best to get the best in terms of service delivery.
Saved Money
As a marketing agency, you might want to expand your operations and start offering Facebook ads services. However, it's not quite an easy undertaking in terms of resources. You have to hire an in-house team, acquire extra office space, and invest in the right tools to enable the team to fulfil their responsibilities. Meeting all these needs consumes many financial resources. 
Working with a white-label Facebook ads service provider will save you money. You won't need to hire a whole in-house team and cater to their salaries, allowances, and insurance. With the provider, you'll only pay a one-time fee for the services they'll offer. You'll also pay them only when they provide their services. It's not like an in-house team where you have to pay them whether there's work or not. Also, there'll be no need to acquire extra office space and technologies; the white-label provider has their tools and will most likely work remotely. Therefore, you'll spend less money, availing more in your business to fund other marketing operations.  
Increased Income
The reason why you seek clients is to make money and gain profits. You'll only realize this goal by having as many clients as possible. Undertaking white-label Facebook ads services independently without the expertise defeats this purpose. Since you're no expert, you'll take a long time to finish one job, which means you can't handle several clients at a go. With fewer clients, you'll have less income. 
By seeking white-label Facebook ad services, you're bound to get more income. How? You can take on as many clients as possible. Here, you can handle the marketing aspect you're proficient in, leaving the Facebook ads to the experts. In the end, you'll meet all your clients' needs in a timely manner, despite their number, which increases your income.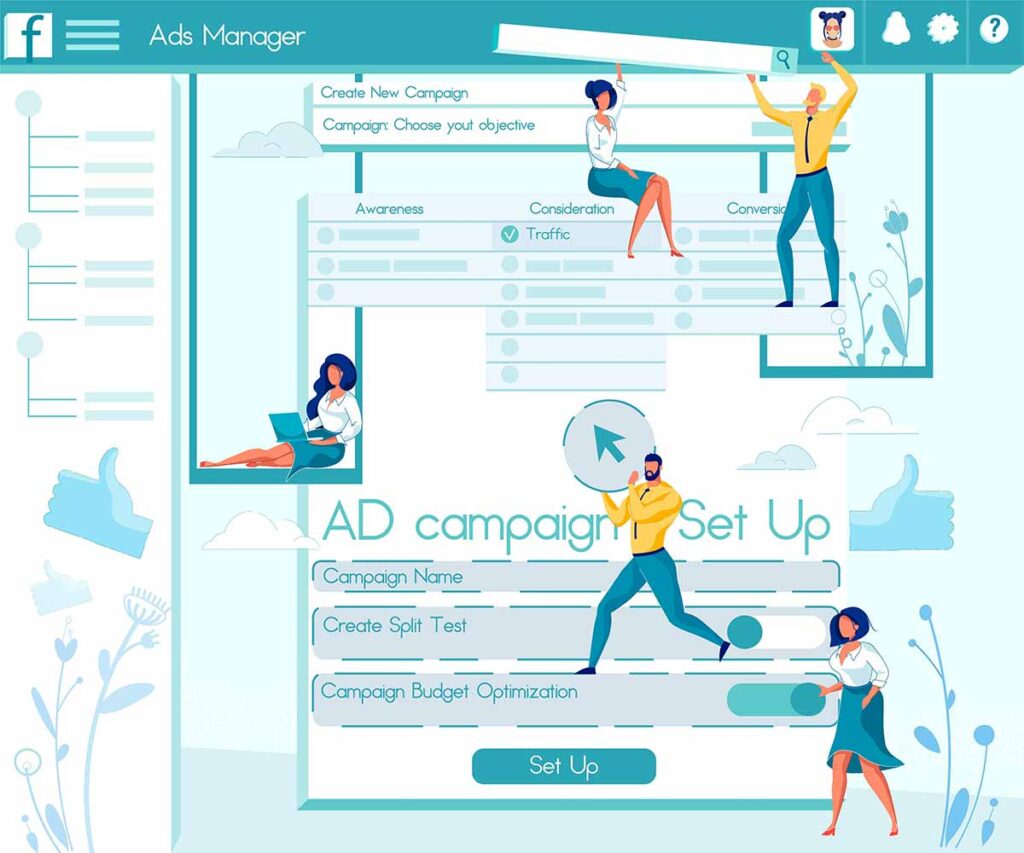 Increased Customer Satisfaction
Customers are the cornerstone of most, if not all, businesses, yours included. This means their satisfaction levels matter. Working independently on Facebook ad services, yet you aren't an expert, might reduce the satisfaction levels of your clients since there's a possibility of making errors that will render your ads a failure. Also, as previously stated, you'll spend more time on the job, increasing the wait time for your clients. All customers want results without delays; if the opposite happens, they're likely to seek the services of another agency; one that'll meet their needs. 
From the discussion herein, you've seen that a white-label Facebook ads provider will offer quality services in a timely manner; they'll meet all deadlines, ensuring your customers get to launch their products and services as planned. This increases your customers' satisfaction levels, ensuring you retain them. Happy customers are good for business.  
Conclusion
White-label Facebook ad services are a necessity for any marketing agency. This article has shown ways you stand to benefit by seeking white-labeling services. With this information, you're better positioned to decide whether to seek these services. Be sure to make the right decision, one that won't hurt your business both in the short and long run.