Marketing automation has become vital to successful marketing strategies. Automation tools and apps streamline marketing processes and help businesses deliver personalized and targeted messages to their audience, resulting in increased efficiency and higher conversion rates. Staying up to date with the latest marketing automation tools and apps is essential to take your marketing efforts to the next level. This article explores the top ten marketing automation tools and apps you should consider using in 2023.
HubSpot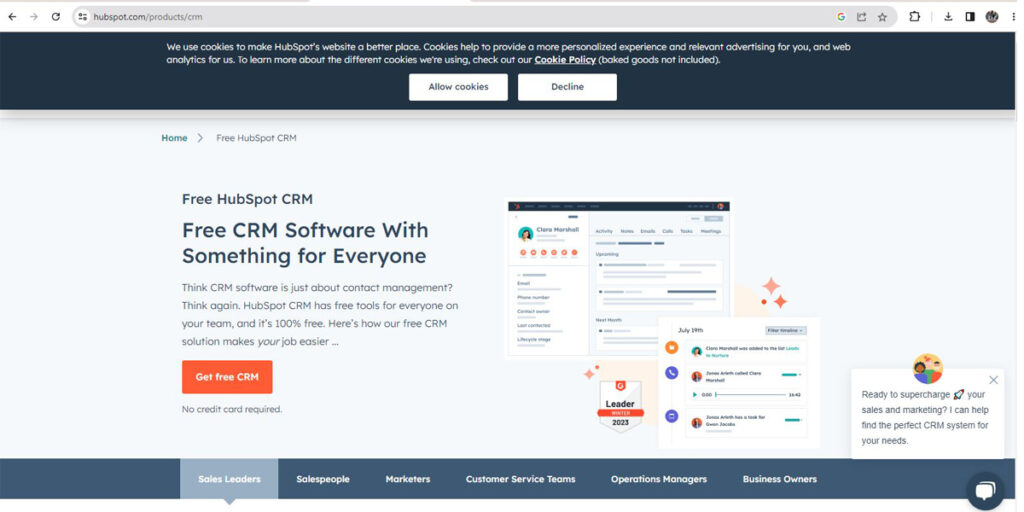 HubSpot is a comprehensive marketing automation platform that offers a wide range of features, including lead generation, email marketing, social media management, and analytics. With its user-friendly interface and powerful automation capabilities, HubSpot helps businesses attract, engage, and convert customers throughout their journey.
Marketo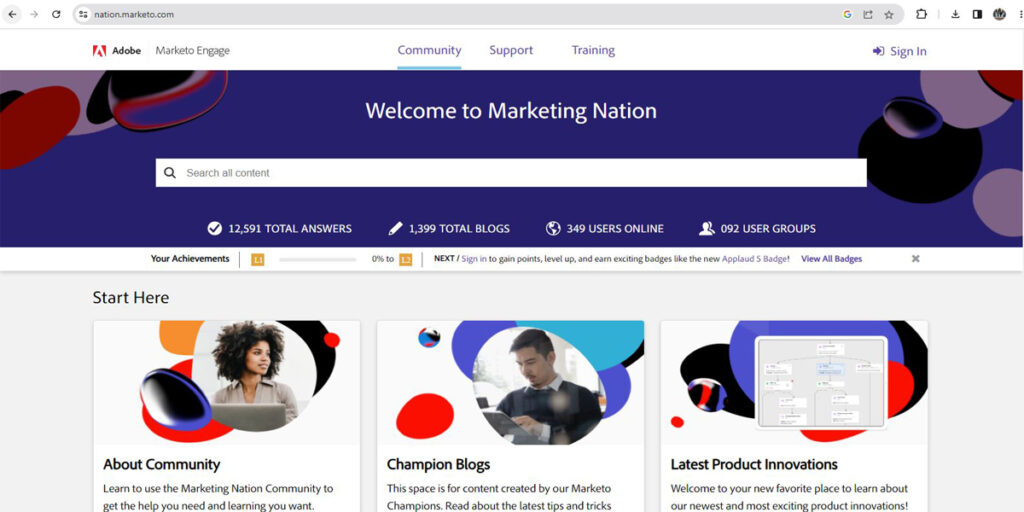 Marketo is a marketing automation solution designed for enterprise-level businesses. It provides advanced lead management, email marketing, and analytics features. Marketo's integration capabilities with CRM systems give proper data, enabling marketers to create personalized experiences for their audience.
ActiveCampaign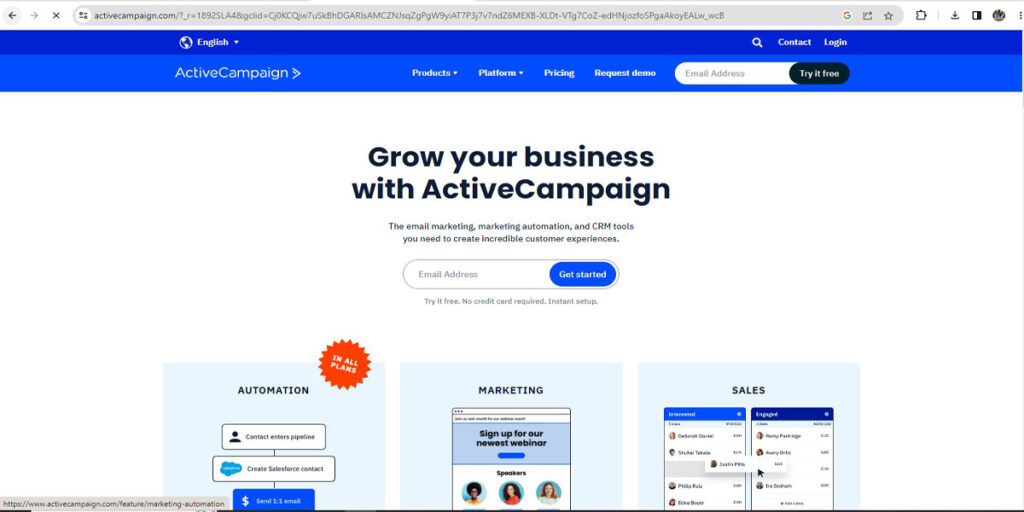 ActiveCampaign is known for its proper automation builder, allowing marketers to create complex automation workflows easily. It offers email marketing, CRM, lead scoring, and dynamic content. ActiveCampaign's machine-learning capabilities enable personalized messaging and effective targeting.
Pardot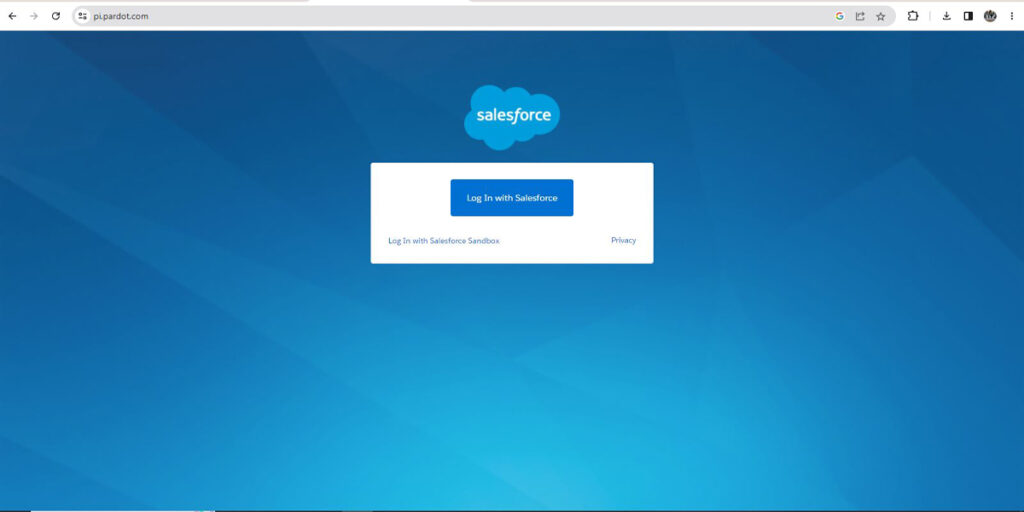 Pardot, a part of Salesforce, is a powerful B2B marketing automation tool. It offers lead management, email marketing, and ROI reporting functionalities. Pardot with Salesforce CRM provides a complete view of customer interactions, helping sales and marketing teams through their efforts.
Mailchimp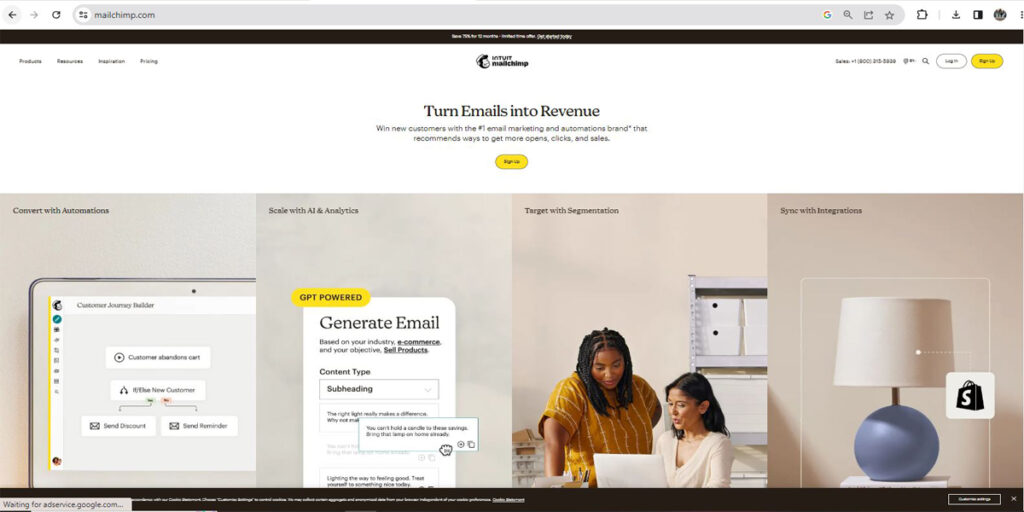 Mailchimp is a popular marketing automation tool that helps businesses of all sizes. It offers email marketing and marketing CRM features. Mailchimp's user-friendly interface and proper usable options make it a preferred choice for many marketers.
Drip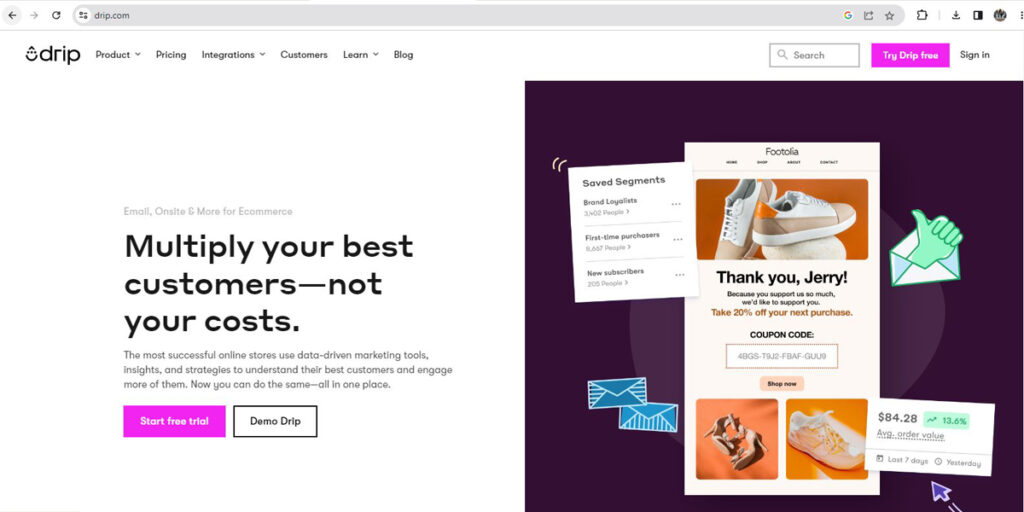 Drip is an e-commerce-focused marketing automation platform. It provides advanced segmentation, personalized messaging, and powerful automation workflows. With Drip, businesses can deliver targeted messages based on customer behavior and preferences, improve customer engagement, and drive conversions.
GetResponse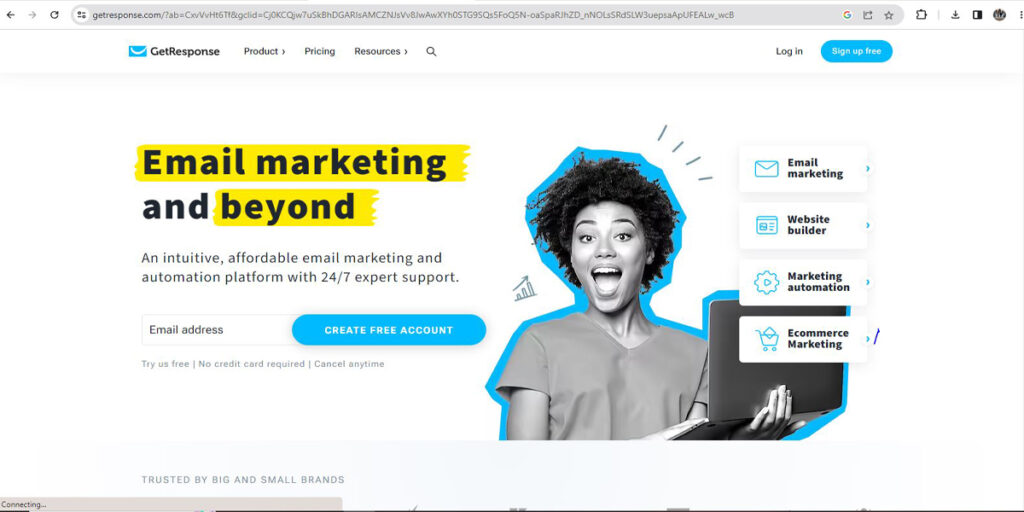 GetResponse is an all-in-one marketing platform that offers email marketing, automation, and landing page creation features. It provides automation builder, making it easy for marketers to create proper automation workflows. GetResponse also offers online seminar hosting capabilities, making it a versatile tool for digital marketers.
ConvertKit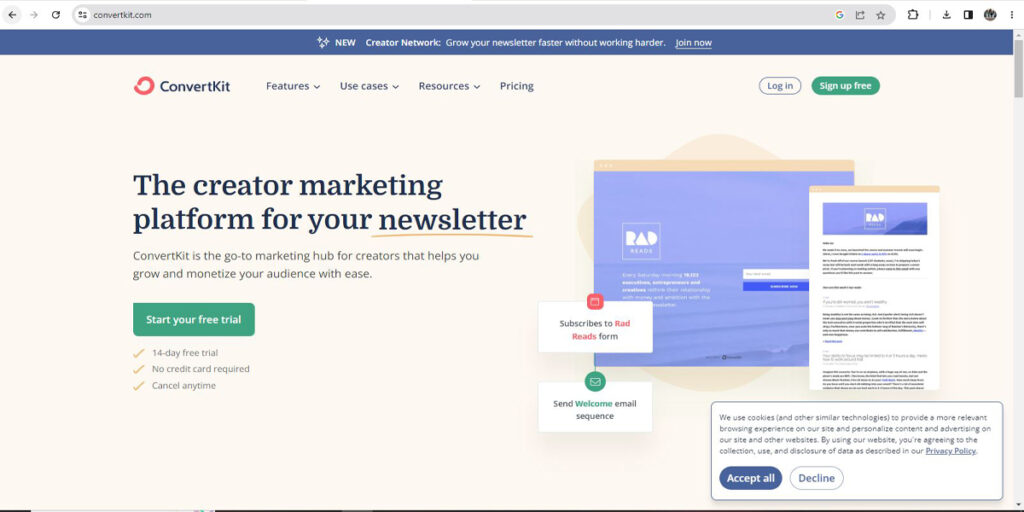 ConvertKit is a marketing automation tool primarily focused on content creators and bloggers. It offers email marketing, automation, and landing page functionalities. ConvertKit ease and user-friendly interface make it an ideal choice for individuals and small businesses looking to automate their marketing efforts.
Autopilot
Autopilot is a visual marketing automation platform that allows marketers to create customer journeys through a simple interface. It offers features like email marketing, lead management, and CRM integration. Autopilot's user-friendly interface and extensive template library make it easy to get start with marketing automation.
Infusionsoft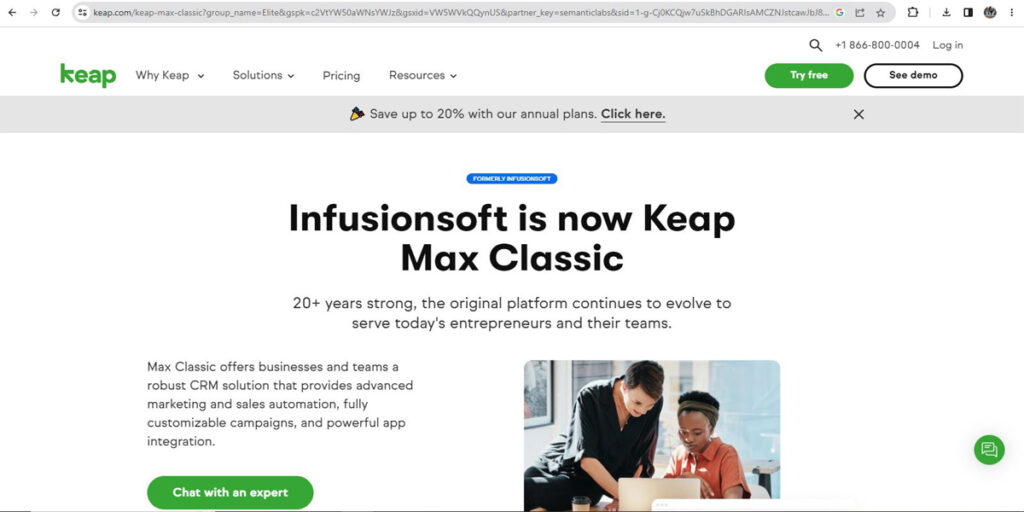 Infusionsoft, now known as Keap, is a comprehensive small business CRM and marketing automation tool. It offers email marketing, lead scoring, sales pipeline management, and e-commerce integration. Infusionsoft's powerful automation capabilities help businesses streamline their marketing and sales processes.
Factors to Consider about Marketing Automation Tool
When choosing a marketing automation tool, there are several factors to consider. Here are some key factors that can help you make an informed decision:
Features and Capabilities
Assess the features and capabilities offered by the marketing automation tool. Consider whether it provides the functionalities you need, such as email marketing, lead scoring, CRM integration, social media management, campaign tracking, landing page creation, A/B testing, and workflow automation.
Ease of Use
Evaluate the user-friendliness of the tool. A good marketing automation tool should have a proper interface and easy navigation. It should be simple technical knowledge and coding skills to operate.
Scalability
Consider your business's growth potential and choose a tool to scale accordingly. Determine whether the tool is with your expanding needs, handle larger contact lists, and support high campaign volume without compromising performance.
Integration Capabilities
Check the tool's compatibility with your existing software ecosystem. It should integrate with other tools you use, such as customer relationship management (CRM) software, content management systems (CMS), analytics platforms, and social media platforms.
Customization Options
Look for a marketing automation tool that allows customization to suit your specific business requirements. It should offer flexibility in creating personalized campaigns, workflows, and templates and provide options for branding and customization of landing pages and forms.
Reporting and Analytics
Evaluate the reporting and analytics capabilities of the tool. It should provide proper data and information on key metrics, campaign performance, lead generation, conversion rates, and ROI. Advanced analytics features like predictive analytics can be valuable.
Customer Support and Training
Look for resources like documentation, tutorials, webinars, and responsive customer support channels to help you maximize the tool's potential and address any issues or questions that may arise.
Pricing and Value for Money
Compare pricing plans and evaluate the value for money offered by the marketing automation tool. Consider the features included in each pricing tier, the scalability of the pricing structure, and whether the tool work with your budget and expected return on investment (ROI)
Reputation and Reviews
Research the reviews from other users or industry experts. Look for feedback on the tool's performance, reliability, customer support, and overall user experience. It can provide facts into the tool's strengths and weaknesses.
Security and Compliance
Assess the security measures implemented by the marketing automation tool. Ensure it associates with relevant data protection and privacy regulations, such as GDPR or CCPA, to safeguard customer data.
Keyword: Marketing Automation Tools
Description: Marketing Automation Tools and Apps to Use in 2023 are about HubSpot, Marketo, ActiveCampaign, Pardot, Mailchimp, Drip, ConvertKit, Autopilot and Infusionsoft.