In recent digital times, for the purpose of business, the platform Slack plays an important role in connecting people for collaboration. Slack is a messaging app that brings individuals together on a single platform and assists them in facilitating their journey. The platform has greatly simplified communication in the business field. This can make your day more effective if you also use Slack.  However, without proper utilization, it can quickly become overwhelming. Here are some tips to streamline your Slack experience and boost your productivity.
Organizing Channels for Efficiency
One of Slack's key advantages is the ability to create dedicated channels for different projects, departments, or topics. Make use of this feature to keep discussions focused and organized. For simple navigation, name your channels in a clear and pertinent way. Pin important messages and documents within channels to ensure quick access for you and your team. Important communications and documents can be easily referred to by being pinned within channels, so you don't have to search through a lengthy conversation history. This helps everyone stay on the same page while also saving time. Encourage team members to use channel threads for particular discussions or topics to facilitate more structured and effective communication.
Effective Communication Practices
Effective communication is the foundation of any successful team effort, and Slack provides tools to make that happen. Create messages that are brief and direct. To alert specific team members to important messages, use the @mention feature. Accept responses to messages to show your understanding without dominating the conversation. Setting status updates can let people know when you're available preventing interruptions while working intently.
Slack's integration with other programs and platforms also enables seamless channel-to-channel communication. Use file and screen sharing to improve collaboration and provide visual context when needed. These techniques help teams communicate and work together more successfully, which boosts output and produces positive results.
Managing Notifications
Notifications are necessary, but they can also be annoying. Set up your notification preferences according to priority. Mark essential channels as "priority" to receive alerts only from conversations requiring immediate attention. When engaged in intense concentration, use the Do Not Disturb mode to prevent interruptions. Consider temporarily muting non-urgent channels to maintain focus. You can foster a more productive work environment by effectively managing your notifications. Remember to periodically review and modify your settings as your priorities change to ensure you are only receiving the most pertinent alerts. Stepping away from notifications entirely can help lower stress and enhance general well-being.
Integrating Tools and Apps
The integration capabilities of Slack have the potential to revolutionize productivity. Include software and applications that your team frequently uses. By enabling you to share files, documents, and updates directly from these connected tools, this can simplify workflows. Use Slack integrations to automate repetitive tasks to save time and reduce manual effort. By enabling real-time communication and seamless information sharing, integrating tools and apps with Slack can improve collaboration. Teams can quickly access and use the features of various tools within the Slack platform by utilizing these integrations, reducing the need to switch between various applications and boosting productivity.
Embracing Collaboration Features
Numerous features in Slack are intended to improve collaboration. Using the collaborative tools in Slack, share documents and work on them in real-time. Start voice and video calls right away to have discussions rather than exchanging emails back and forth. Remote team members can easily collaborate and give visual feedback on projects thanks to screen sharing. Slack's integration with other productivity tools like Google Drive and Trello makes it simple to access shared files and tasks and streamline workflows.
Time Management with Slack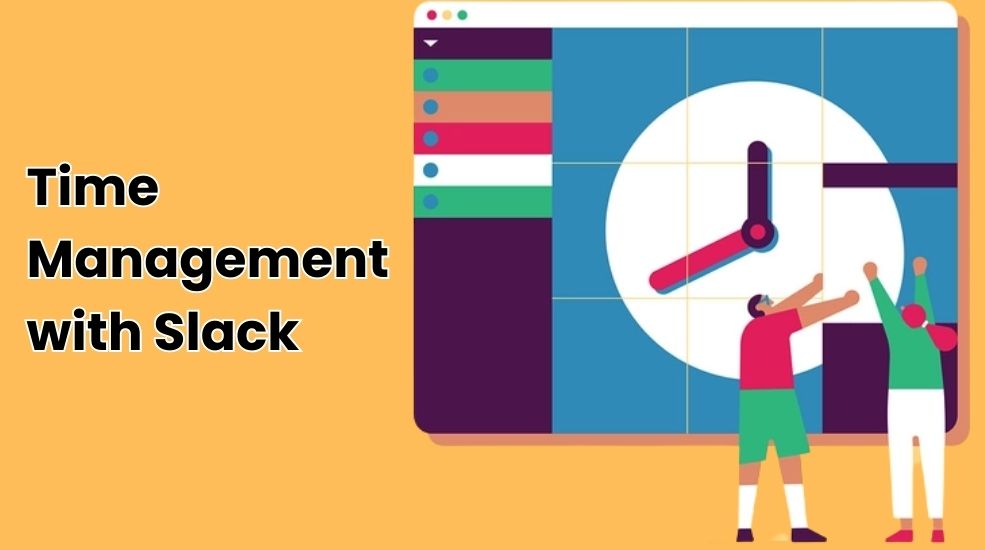 You can manage your time using Slack. You can set up reminders and make to-do lists in Slack to keep track of important tasks. Use the Saved Items feature to save messages that include important information for later use. Slack also offers integration with well-liked project management tools like Trello and Asana enabling you to manage your tasks and deadlines in one location easily. Setting notifications and prioritizing tasks allows you to effectively manage your time and maintain organization without hopping between different platforms.
Maintaining a Clean Workspace
A cluttered Slack workspace can be overwhelming, just like a cluttered physical workspace can hinder productivity. Maintain a regular archive or purge of outdated channels and messages. To ensure everyone uses a tidy and organized Slack environment, encourage your team members to do the same. Maintaining a clean workspace in Slack allows you to find important information and avoid distractions easily. Using features like channel naming conventions and organizing channels by topic can further improve organization and productivity within the platform.
Security and Privacy Considerations
While Slack is a fantastic tool, keeping security and privacy in mind is critical. Refrain from disclosing private information in public forums and exercise caution. Put two-factor authentication into use to make your Slack account more secure. To further protect your data update your password frequently and turn on security features like encryption and data retention guidelines. It is also a good idea to educate team members on best practices for online security and encourage them to report any suspicious activities or potential breaches immediately.
Conclusion
You can make your workday incredibly productive and effective using these straightforward yet effective Slack tips. Take advantage of Slack's organization, communication, and collaboration features, and observe as your team's output soars. With the right precautions and awareness, you can establish a safe and productive work environment on Slack. Update your passwords regularly enable two-factor authentication and restrict access to sensitive information to authorized team members only. To stay current with the most recent security practices and ensure your team is well-prepared against potential threats you should also consider implementing regular security audits and training sessions.